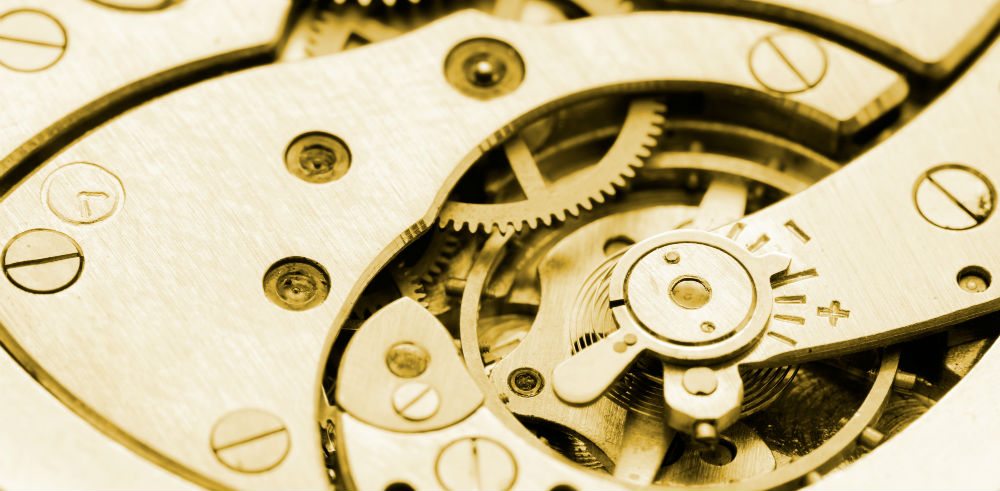 Waste Collection Services: How To Ensure Your Bin Is Picked Up
Waste collection services: one of the most annoying things for any business as regards waste management services is when bins are missed or not picked up on the scheduled day. When you arrange your waste collection services, you often do not really put much consideration into whether the bin will actually be picked up on time – you pretty much assume that is a given. You can check out useful articles on booking an online Sydney waste management or rubbish removal Brisbane service here. (Note: by the way, the image above is supposed to show things working like clockwork – not as an antiquated old technology as one joker put it!)
Most major Sydney waste management or major city based rubbish removal companies throughout Australia publicise collection accuracy numbers of over 95% i.e. more than 95% of scheduled waste collection services are reported as performed on the scheduled day – however of course this means that roughly one in twenty collections is missed. This could mean that a collection is missed every couple of weeks (depending on your schedule)
Waster.com.au provides low cost, flexible and most importantly on time waste collection services across all major Australian metro regions including Sydney, Melbourne, Brisbane, Perth, Adelaide, Canberra, Darwin, Newcastle, Central Coast, Gold Coast, Hobart, Wollongong and Geelong. You can check out our introductory articles on waste management Hobart, Darwin waste collections, waste services Wollongong, waste management Canberra, waste collection Adelaide.
Waste collection services – why might your bin be missed
When we deal with major corporations nowadays we assume everything should run like clockwork – however due to legacy systems, old fashioned operating habits etc, sometimes industrial businesses are not as slick in operations as they should be. Common reasons why bins could be missed include
First waste collection service missed
If your first collection is missed it could be down to simply an administration error by the garbage collection company. The run sheet has to be updated with the new location and of course there is a reasonable liklihood of some human error as to site address, access instruction, keys, padlocks etc – this should be sorted by the second collection and things should run pretty smoothly from there on.
Bin not out
Quite often when a bin is not collected, it could just be that the client forgot to put the bin out i.e. if usually stored in a garage or yard. In that case there is not much the garbage truck driver can do.
No access codes or keys
If you change the access codes on the entrance gate or change the padlock – you will need to provide this to the waste collection services company. This can easily be forgotten.
Contamination of bin
If your bin is a recycling bin such as cardboard collection, you need to be careful to not put general waste in it. Most waste companies will reject bins with a certain degree of contamination. The bin will then need to have the waste removed or it will be collected as the more expensive general waste category.
Overloaded bins
If your bin is significantly overloaded or overflowing, the company may not be able to collect it if it is too heavy or will not collect the overflow. The driver is not employed (or importantly paid) to clean up yards and hence will leave the waste on the floor
Cars blocking bin
If your bin is positioned in a private yard area, be careful where cars, trucks or other plant or machinery is positioned. The driver will make all reasonable efforts to access the bin but can not move your property etc.
Waste collection services – conclusion
In most cases, if a bin is missed by the fault of the waste collection services company i.e. due to traffic on the road, bad weather, account set up issues etc, they will come the next day to collect (or as soon as possible) – you should ensure your bin is left out the next day to enable this collection.
You should also be aware of what you will be charged if the bin is missed due to not being put out etc – most waste companies have varying policies on this. The other vital thing to remember is the contact details of your garbage collector to report missed bins and schedule catch up services. You can also check out our overview of waste management Geelong.
You can check Waster's reliable service pricing in our online shop