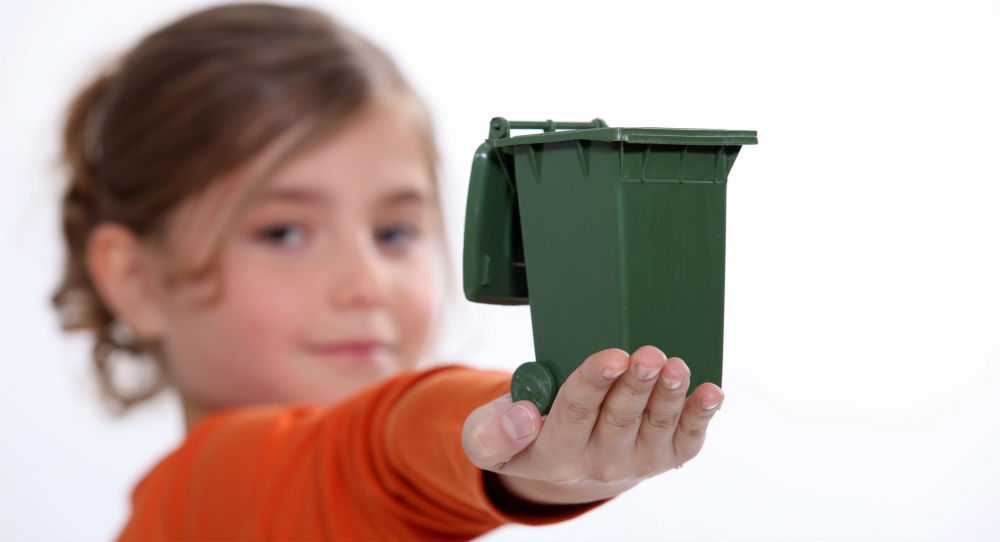 Small wheelie bin: discover what sizes are best for your business?
Small wheelie bin: if you are considering what size of wheelie bin is right for your business, we will help you make the right choice in this article.We will quickly run through the wheelie bin sizes available on the Australian waste market and provide some images with dimensions and measurements etc.
Waster is an online waste management business dedicated to delivering the lowest costs, best service and flexible waste service agreements to small and medium sized business clients throughout Australia. We operate in all major Australian cities including Sydney, Melbourne, Brisbane, Perth, Adelaide, Canberra, Darwin, Gold Coast, Hobart, Newcastle etc. You can find out all about us here and check out our all inclusive, low cost service offering here. Check out an article on larger bin sizes in skip bin hire Newcastle.
What small wheelie bin sizes are available
Through our online waste management shop provided you can see all the wheelie bin sizes Australia available. For General Waste and Cardboard & Paper recycling we currently offer wheelie bin sizes 240 litres, 660 litres and 1100 litres. Note: most bins provided for home usage will be of either 120 litres or 240 litres depending on the waste stream (local councils are progressively trying to decrease the size of general waste bins available for residents to increase recycling and decrease their costs). The litres refers to the volume of the bin i.e. 240 litres would contain 240 litres of water when full. Check out our 120 litre and 240 litre bins for secure document disposal.
We provide images below of varying small wheelie bin sizes – 120 litres, 240 litres and 660 litres.
120 litre wheelie bin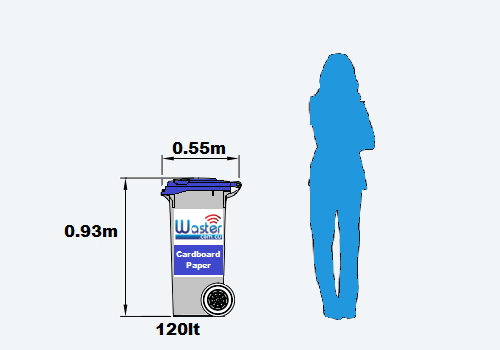 240 litre wheelie bin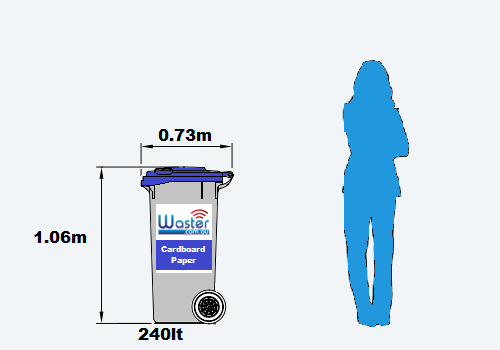 660 litre wheelie bin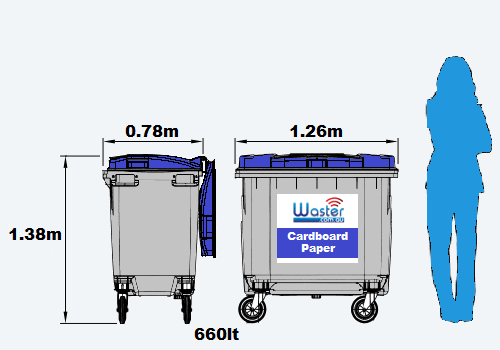 Does your council provide the service – often do for small bins
A number of councils (though decreasing) continue to provide collections of smaller wheelie bins for commercial businesses and organisations. This is certainly not as prevalent as it used to be and is being phased out in a number of areas.
You should investigate if this service is available to you, as it may be significantly cheaper than can be provided by commercial waste companies.
Use on site bins – rosette lids etc
You may be planning on utilising smaller wheelie bins for on site usage – i.e. if you operate a large site such as a school, hospital, convention centre or hotel. It is common to empty the smaller bins into larger bins such as 3.0 cubic metre or 4.5 cubic metre bins for collection as this is more efficient and reduces collection cost.
Waster can help you with numerous additions to use on site bins such as rosette lids (see below) to help meet your onsite needs.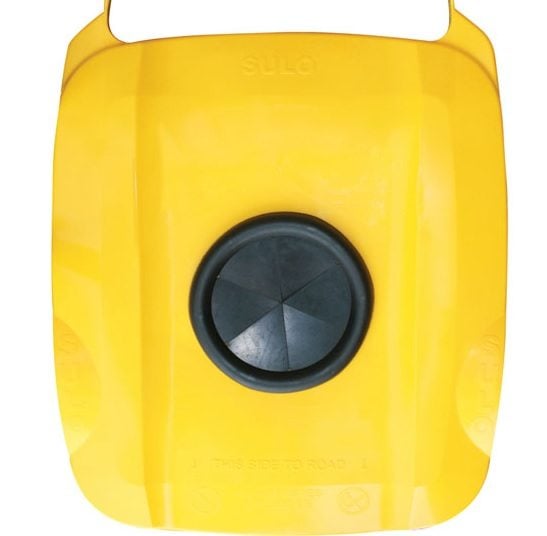 Bin lifters and tipplers
Waste can provide bin lifters and tippler machines to facilitate emptying small wheelie bins into larger bins for collection. This can be extremely useful on site and reduce injuries as well as spilled garbage around the facility and significantly reduce time requirements.
Next steps
Jump on our online shop to access low prices and flexible 3o day agreements for all your waste streams. We also answer questions such as what is general waste.