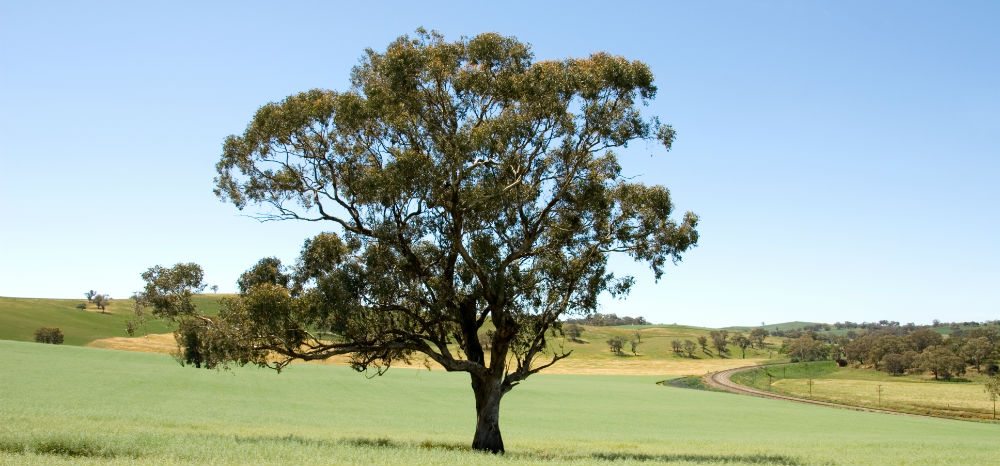 Waste bins Perth: book online to get great prices and services
Waste bins Perth: we will set out in the article the quickest and easiest way to arrange waste bins Perth for your business or organisation. Waster is an online waste management business focused on customer service and delivering low prices to clients (and ending lock in contracts and twice yearly price increases).
We will run through below how easy it is to book a service, select your schedule and have confidence that the price you see is the price you will pay. We are aware that many small or medium customers will not be certain of their bin sizes or what is the right service schedule for them. We use simple and clear language and make sure that all our 30 day flexible agreements are easy to understand.
What bin size do you need?
Through our online waste shop you can see all the bin sizes and dimensions of our variable bin sizes of offer. We currently offer waste bins in Perth in the following standard Australian sizes: 240 litre, 660 litre, 1100 litre, 1.5m, 3.0m, 4.5m.  (Note larger bin sizes are described in cubic metres – with 1 metre being equal to 1000 litres volume). You can check out images below of the varying sizes.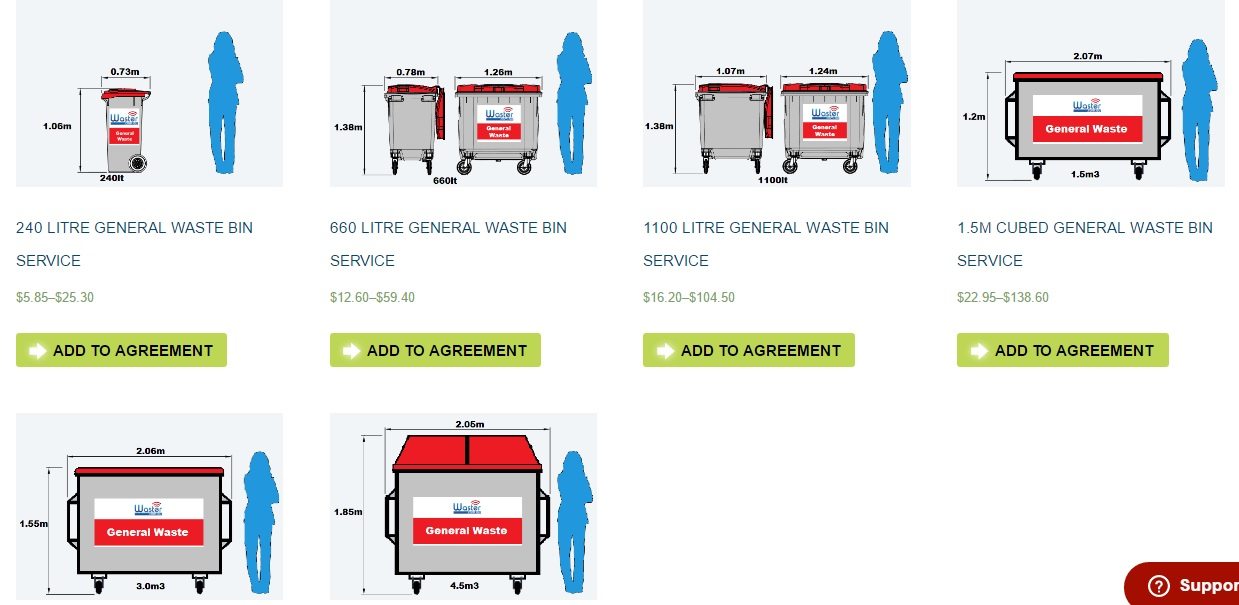 Press the blue button below to check out bin services and services in more detail:
Where does Waster provide waste bin Perth services?
Waster provides waste bins Perth services all across Perth metro region. We provide a flat pricing model across the following postcodes – ensuring your costs are transparent and easy to understand.
Postcodes served: 6000, 6003, 6004, 6005, 6006, 6007, 6008, 6009, 6010, 6011, 6012, 6014, 6015, 6016, 6017, 6018, 6019, 6020, 6021, 6022, 6023, 6024, 6025, 6026, 6027, 6029, 6034, 6038, 6050, 6051, 6052, 6053, 6054, 6055, 6056, 6057, 6058, 6059, 6060, 6061, 6062, 6063, 6064, 6066, 6067, 6068, 6069, 6070, 6071, 6072, 6073, 6074, 6076, 6077, 6078, 6079, 6081, 6090, 6100, 6101, 6102, 6103, 6104, 6105, 6106, 6107, 6108, 6109, 6110, 6112, 6121, 6122, 6123, 6147, 6148, 6149, 6150, 6151, 6152, 6153, 6154, 6155, 6156, 6157, 6158, 6159, 6160, 6162, 6163, 6164, 6165, 6166, 6167, 6168, 6169, 6170, 6171, 6172, 6180, 6181, 6182.
You can also check out other articles we posted on Perth waste management such as rubbish removal Perth and details on skip bins Perth.
How to book your waste bin Perth services online?
To book your bin service online is really easy – you simply access our online shop and follow the simple steps:
A. Select your required waste stream
B. Select your waste bins Perth size
C. Select your location and schedule(i.e. how often you want the bin collected – note you will receive price reductions for choosing more frequent collections).
D. For general waste services – you will also need to select your business type. This is because waste collections are based on volume but disposed of in terms of weight. Some businesses produce much heavier waste than others.
You can also check out blog we have published on the topic.
That is it – once you have made your booking, a friendly Waster customer service agent will be in touch to arrange your bin delivery and confirm your service details. As all services are on flexible 30 day terms (with only one price review per year – usually on 1st July) you can rest assured that your business is getting excellent service and value. Check out our blog on junk removal Perth.