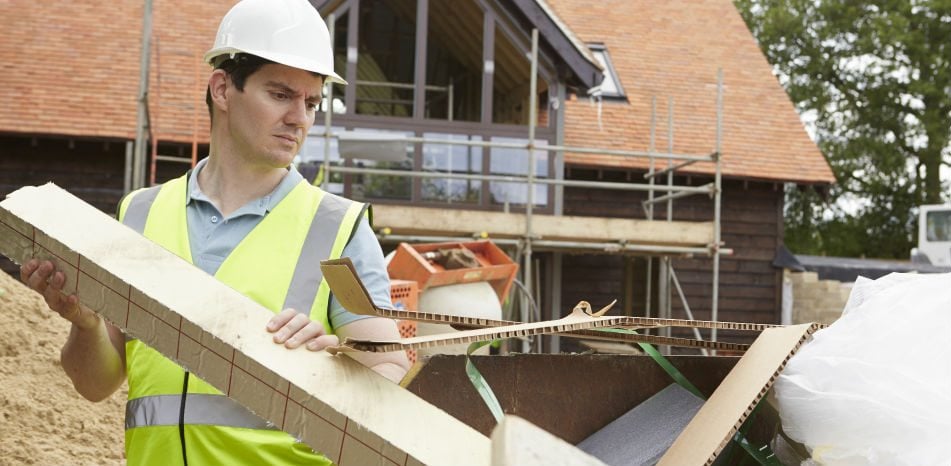 Skip bin hire Melbourne: why large dumpsters can be cost effective
Skip bin hire Melbourne: when arranging waste management and recycling services (such as Melbourne rubbish removal) for your business, a general rule of thumb is that regular, scheduled collections of industrial rubbish bins are significantly cheaper than one off skip bin services. The difference can be summarised as below:
Skip bin hire Melbourne vs large dumpster styles bins for your business
Skip bin hire Melbourne: with a skip bin – a large bin (up to c.30 cubic metres) is delivered and left on site for a set period of time. The bin is generally delivered and picked up by a dedicated truck. Pricing is split between delivery / transport components and then disposal per tonne basis (for indicative pricing on disposal per tonne rates – see Knox City Council doc here showing disposal rate of $200 per tonne). This service is usually more suitable for one off or very infrequent services.
Note: for further details on all things Melbourne bin related – check out our articles on waste management Melbourne and waste collection Melbourne.
Front lift bin / dumpster service: Waster provides large dumpster style bins (known in the Australian waste management industry as front lift bins) in sizes from 1.5 cubic metres to 4.5 cubic metres. You can see images of the bin sizes in the image below: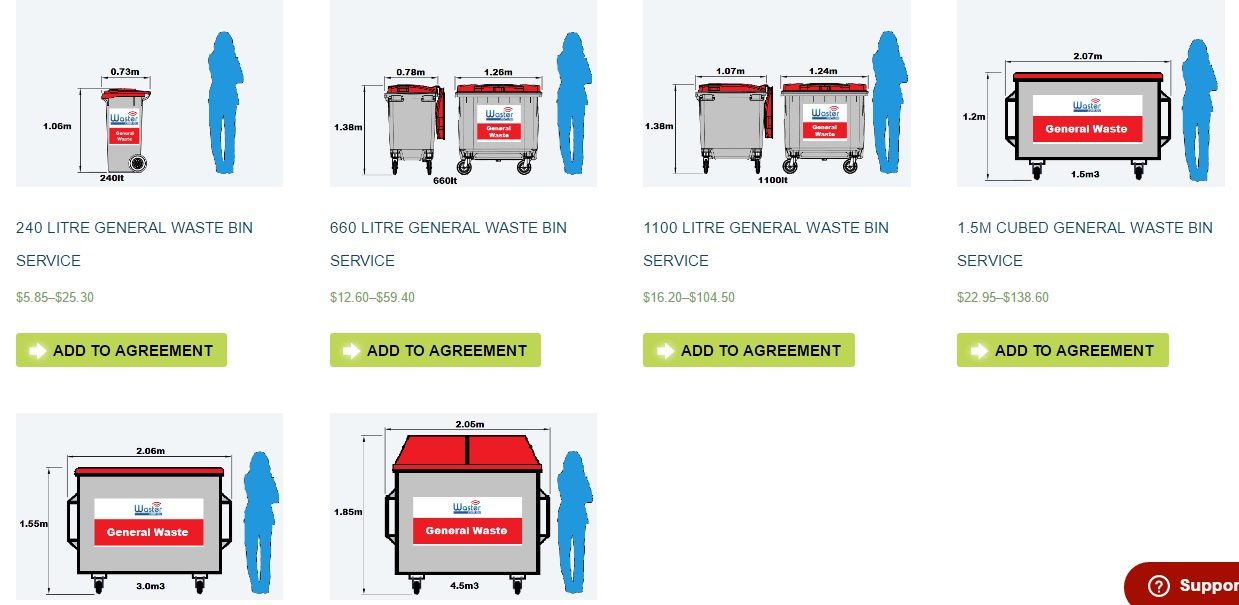 By organising a large bin i.e. what Americans would call a dumpster – you can obtain much cheaper waste removal charges for all types of general waste and recycling streams (i.e. the images in the picture above are for large paper and cardboard recycling bins).
With a Front Lift Bin / Dumpster service – the bin is not removed each time it is emptied – it is simply flipped into a garbage truck. This delivers considerable economies and reduces the cost of collection for business customers.
How to book bins and services online
You can easily book your required waste management and recycling services and bins online today by accessing our online waste shop – simply press the blue button below. If you have any questions or seek pricing for additional services – simply contact us at 1300 WASTER or see our contact page here.