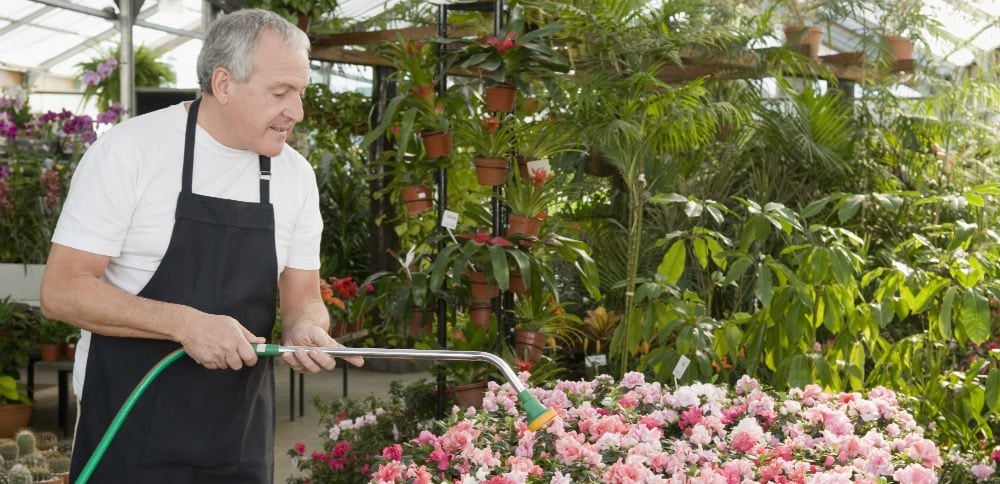 Garbage collection Melbourne: is it hard to organise for your business?
Garbage collection Melbourne: Waster has a keen understanding of how difficult it can be to start a new business – it involves countless hours and investment of your savings and potentially borrowings to get it up and running Ensuring your utilities such as electricity and garbage collection is performed reliably and at a good price is one of those things you do not want to spend too much time thinking about. The ANZ advert currently sums up a lot of the commitment required from prospective business owners.
Garbage collection Melbourne through Waster – reliable, flexible and great prices.
Through Waster you can take care of your waste and recycling requirements conveniently through our online model – you can easily see the bin sizes and volumes through our waste shop as below: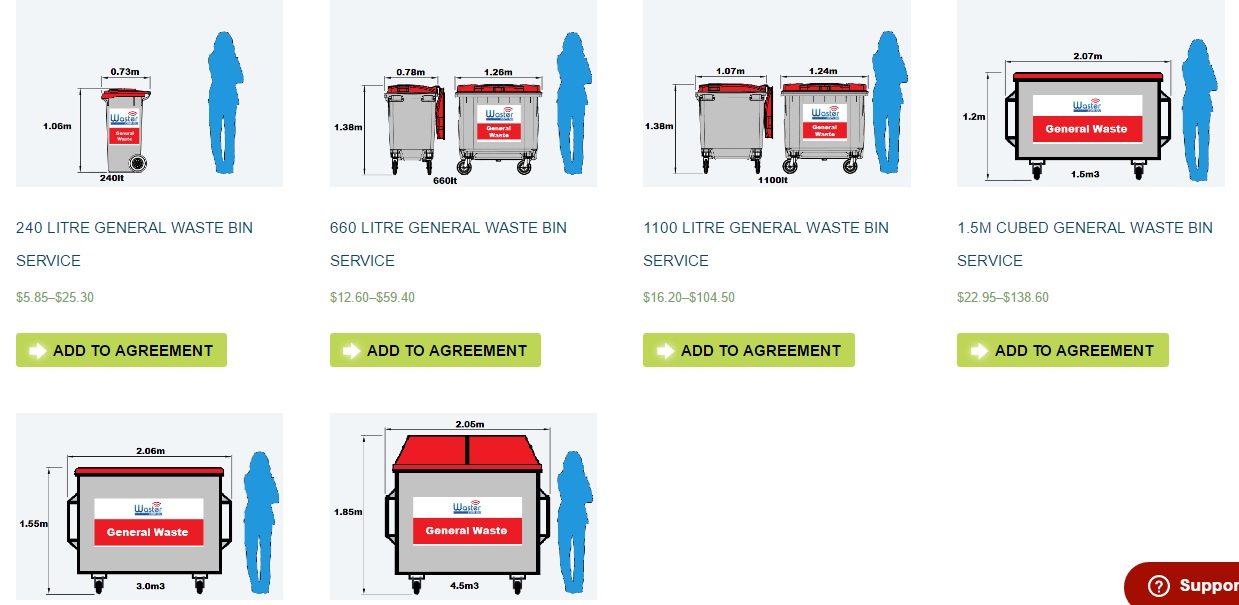 You can easily see the bin sizes and prices that you require as well as the varying recycling streams such as Cardboard, Commingled recycling (bottles and cans), and other services that you may require such as grease trap cleaning i.e. for business servicing or producing food.
Garbage collection Melbourne: why Waster offers a refreshing alternative to your business
There are a number of ways that Waster's offer to your business is different to that of other suppliers:
Flexible contracts – all our services are delivered on flexible 30 day agreements so you do not need to lock yourself into a long term, multi year contract with the associated price rises and rollover clauses.
No hidden fees or charges – Waster does not charge additional, and often unexpected fees and charges such as environmental fees (we take care of the environment in our base fees), bin rentals or site fees. We also deliver your bin for free! You just pay the collection charge.
Customer service – when you sign up with Waster, you will be given a dedicated contact number (mobile) as well as ticketed online help centre – so we have turnaround times to your request. If you have an issue like a missed bin etc or need an additional collection – we will strive to get it sorted for you. Check out our recent blog on skip bin hire Perth. See our blog on Melbourne waste management.