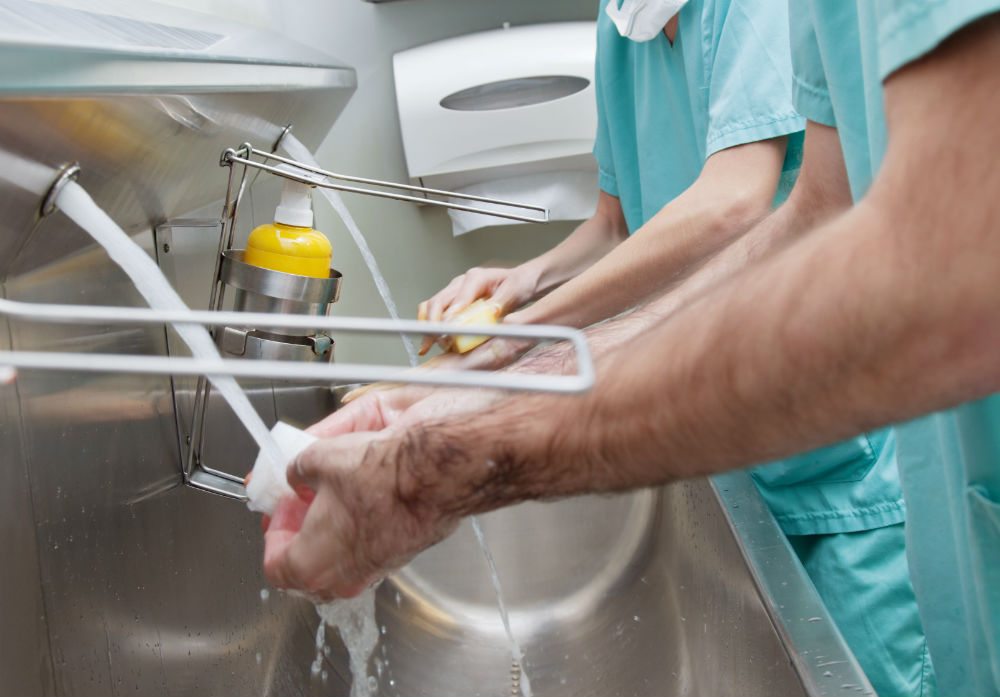 Medical waste collection: bin services for vets, doctors, dentists
Medical waste collection: as a business such as a doctors surgery, a vets practise or a dentist, you will likely require medical / clinical waste services on an ongoing basis.
Waster offers all waste management and recycling services including medical waste collection in all metro regions throughout Australia. You can check out our services and book a medical waste collection service today through our online waste shop – press the blue button below:
We offer scheduled medical / clinical waste collections in two convenient bin sizes to suit your needs – 120 litres and 240 litres: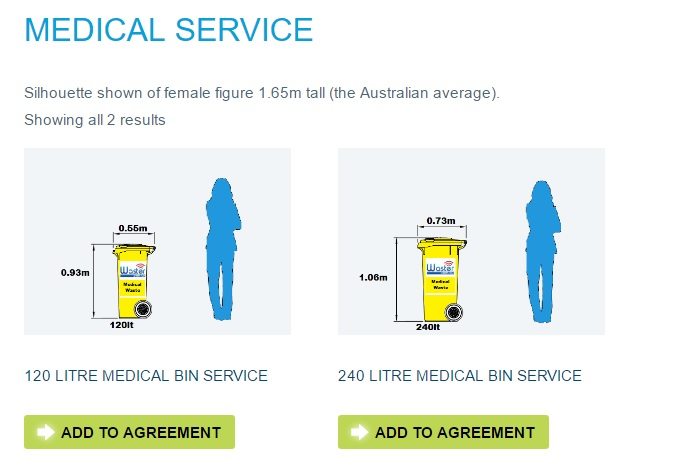 Medical waste collection – what constitutes medical or clinical waste
As per the New South Wales EPA – medical or clinical waste is defined as:
"The Protection of the Environment Operations Act 1997; Schedule 1 Scheduled Activities – Clause 50 Other definitions, defines clinical waste as follows:
Clinical waste means any waste resulting from medical, nursing, dental, pharmaceutical, skin penetration or other related clinical activity, being waste that has the potential to cause injury, infection or offence, and includes waste containing any of the following:
– human tissue (other than hair, teeth and nails),
 – bulk body fluids or blood,
 – visibly blood-stained body fluids, materials or equipment,
 – laboratory specimens or cultures,
 – animal tissue, carcasses or other waste from animals used for medical research"
The EPA has also provided a number of informative fact sheets and documents to help you make the right choice about your waste services:
Waster provides all relevant services in line with current legislation – all our services are delivered on 30 day agreements, meaning you do not need to worry about long term contract or rollover clauses. We also provide ancillary services such as sharps collections and confidential paper disposal. We look forward to speaking to you!
See our blog on how the UN is approaching environmental regulation.