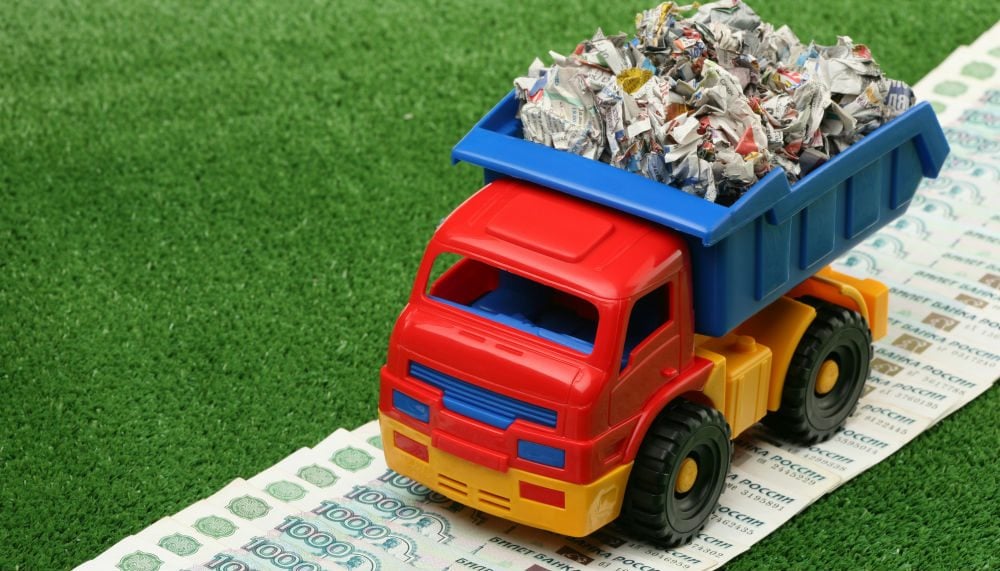 Waste Collection: It Is Not Always As Glamorous As It Seems!
Waste collection: Mr Waster was recently asked to contribute an article on entrepreneurship to a rugby magazine – it brought back memories of getting smashed on the school sports field!
How Rugby and Sports can give you the toughness to start a business
Waste collection and recycling can be a pretty tough business – but when you've been in a scrum on a cold, muddy day – there are not many challenges you would not take on.
Waster.com.au is an Australian online business that provides waste bins and recycling services to small and medium businesses. Their big differentiator is that they offer flexible agreements (i.e. so small customers do not need to sign long term contracts) and that they focus on recycling so as to keep customer costs down and help the environment.
Check out our options and bin prices online today:
Mr Waster said :"I went training for a few weeks, but was amazed how hard the hits were. I remember one small guy – I thought this would be easy, but he put me on my back". My business partner now is a South African and I have to listen to how great the Springboks are every day!
Helping sports clubs boost recycling through smart waste collection
Waster works with many rugby clubs and sports teams to help them boost recycling. Mr Waster says" it is always good to remember that organisations can often boost recycling, whilst minimising their costs for waste" This is because the valuable commodities such as cardboard, plastic, metal etc. can be recycled (resource recovery).
It is a good way to engage your club members by making them aware of your recycling efforts – i.e. create a commitment towards a green club. This can of course move to the club house also. By keeping bottles and cans out of your general waste – you can greatly reduce any waste going to landfill.
We are also increasingly seeing more progressive clubs compost their food waste. Even leading restaurants are now using small composters to turn food waste into high quality compost – and this is easily something a sports club can do.
"We have talked about sponsoring a local rugby club here in Sydney – but they are quite reluctant to have Waster written on their jerseys".
What was the worst thing about working in the waste industry?
Lets be honest – sometimes the waste industry can be unpleasant. Boosting recycling and helping smaller customers is the best bit. The worst experience to date was when a customer's bin was not picked up for a few days in a row – I had to empty it myself into my van. On a hot Australian summer that is never fun. Makes even a scrum seem ok!
See our blog on garbage trucks.