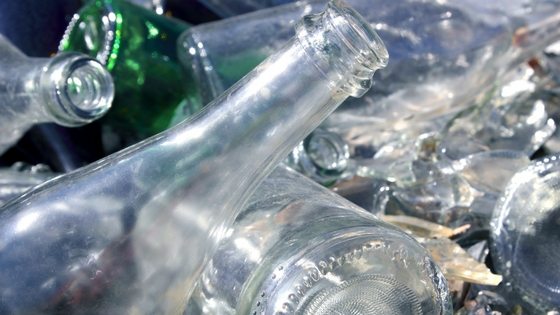 Glass recycling: Smart Collection Options For Australian Businesses
Glass recycling: Many businesses produce significant quantities of glass for recycling – businesses such as restaurants etc. There are many good solutions available for glass – such as a mixed commingled recycling bin (the yellow bin) that includes bottles, plastic bottles, metal cans etc. Alternatively – you could consider a dedicated crushed glass collection also. In today's blog – we intend to cover the recent question marks placed on the Australian glass recycling industry by the recent Four Corners tv expose.
Waster offers low cost waste and recycling services such as commingled recycling and cardboard bins as well as general waste and all other services. Check out your bins and pricing options as below:
Glass recycling – is the industry in crisis
The recent Four Corners expose – cast a less than flattering light on glass recycling and highlighted the tough market conditions. This is covered in an ABC article here. We quote from the article below:
Hundreds of thousands of tonnes of glass are being stockpiled and landfilled instead of being recycled, threatening to seriously damage the community's faith in the billion-dollar recycling industry.
Key industry insiders interviewed by Four Corners have described an "unsustainable situation" with glass which has "nowhere to go" because there is "no viable market".
Australia consumes about 1.36 million tonnes of glass packaging per year: wine and beer bottles, glass jars and containers.
"We are back in the dark age and we don't know what to do. We are receiving more and more glass with nowhere to go," Polytrade Rydalmere manager Nathan Ung told Four Corners.
"The predicament at the moment is there's no viable market anymore, there's nowhere for the glass to go."
It is currently cheaper to import glass bottles than recycle them. Now, hundreds of thousands of tonnes of close to worthless used glass have been accumulating.
Whilst this situation is certainly worrying – Waster will keep you up to date with future developments.
See our blog on Sydney waste disposal for how glass collections can suit your restaurant.
See our blog on heavy bins and overweight charges in general waste services.