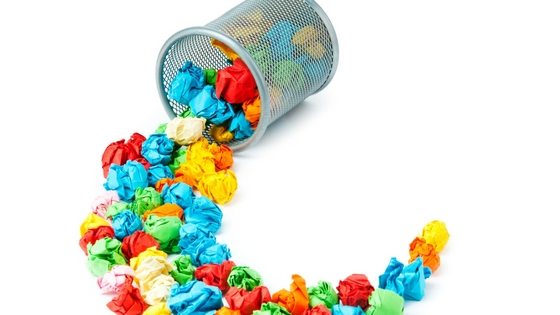 Waste collections: Where Does Your Waste Go Once It Is Collected?
Waste collections: getting your bins collected on time and at a god price is usually the only things we really think about when arranging our waste collections. However, have you ever asked yourself where the collected waste actually goes – and where it is dumped in landfill. With the growing metro regions throughout Australia – finding sustainable landfill sites is becoming more and more difficult as populations rise. In today's blog – we take a look at where waste is dumped throughout Australia.
Waster is a waste and recycling business with a distinct difference. We help small and medium customers reduce their waste spend by increasing recycling and optimising routes. With our flexible 30 day agreements and no roll over clauses you never need to worry about lock in contracts again. You can check out your bin options and pricing by pressing the link below:
Waste collections – let's look at where our waste is dumped!
We have been quoting lots of information recently from an excellent article at theconversation.com.
This article provides a really good overview as to where waste collections are dumped in Australia. The article makes clear that calculating an exact number of landfills is not actually that easy. There are however databases such as the National Pollution Inventory or the National Greenhouse and Energy Reporting Scheme.
"Queensland reports the most sites, followed by New South Wales and Western Australia. Since lifting dumping levies, media reports estimate that 10% of Queensland's landfill comes from interstate."
"Victoria and Tasmania have a high proportion of large-to-medium sites, while NSW has the most large sites, matching its relatively large population. Queensland, Western Australia and South Australia have relatively high numbers of small sites, reflecting their highly dispersed populations."
"The Northern Territory, the only other jurisdiction to not have a landfill levy, generates just 1% of Australia's waste."
"Most of Australia's waste goes to a small number of large sites. However, the majority of Australia's landfills are small, receiving less than 20,000 tonnes of waste per year. The lack of precise national data on these sites is a real problem, as small, unlined landfills can still have major localised impact."
The other interesting thing to note is how far some landfill sites are from the metro regions they serve. The Woodlawn landfill, 240km southwest of Sydney, gets more waste than any other landfill in Australia. Adelaide's main landfill is als0 90km from the city. We need to think as a society about the carbon emissions caused by shipping our waste collections this far away.
See our related blogs on how much waste ends up in landfill and also the new ban on plastic bags in Brisbane.
Check out our blog on how lotteries could help boost recycle bin rates.