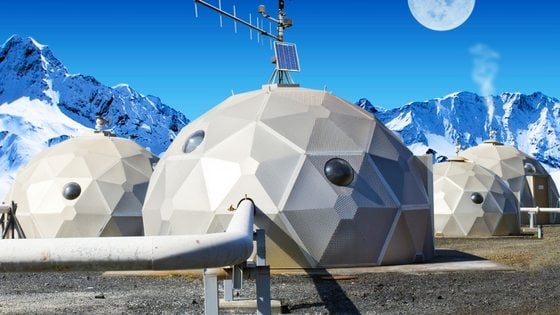 Waste Management Service: What Is The Future Of Waste Collection?
Waste Management Service: We all know that predicting the future is not as easy as we would like – or we would all be rich from investing in the stock market! For example – the monorail was promoted in years gone by as the future of city centre rail transport. However, apart from a few exhibition installations – the system has not really taken off. Even the Sydney monorail was taken down a couple of years ago. You may have heard about underground piping systems being installed in various cities around the world to remove the need for a waste management service – we will cover that technology in today's blog.
Waster provides low cost waste and recycling services to small and medium Aussie companies – we cover all types of waste management service including general waste, recycling bins and grease trap cleaning. You can book your services online by pressing the button below:
Waste management service – what does the future hold?
The ABC recently covered the installation of a new hi-tech waste management service underground in the new Maroochydore CBD.
"The high-tech, automated waste collection system is an Australian-first and will become part of the new 53-hectare Maroochydore CBD."
"Sunshine Coast Council Mayor Mark Jamieson said the waste system would be installed in stages over the coming decade, making the Maroochydore CBD one of the cleanest and greenest cities in the country."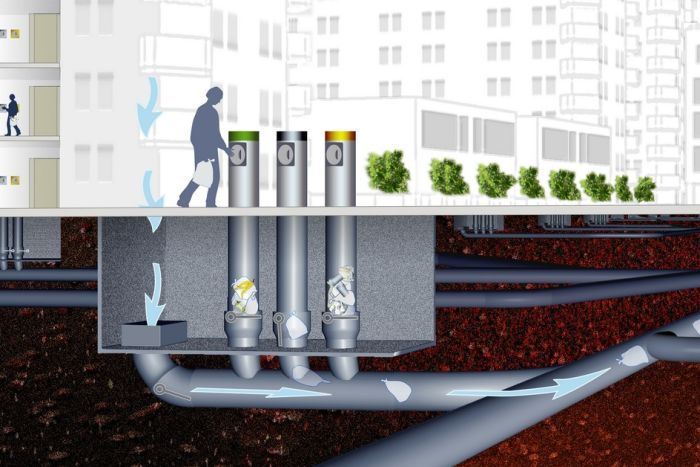 "He said rather than using wheelie bins, waste would be transported from commercial buildings and apartments at up to 70 kilometres per hour through a six-and-a-half-kilometre system of underground vacuum pipes."
"The rubbish revolution means that city workers and residents will never have to walk past rows of wheelie bins or be woken early by noisy garbage trucks in the Maroochydore city centre," he said.
"The council is following Stockholm, Seoul, Barcelona, London, Singapore and Beijing which have all utilised the Envac waste collection system."
This is certainly an interesting development that we ensure to keep you updated on. May be a great excuse to visit the Sunshine Coast.
See our recent blog on waste collections for where waste goes once it is picked up.
For other info on the future – see our blog on what happened to the paperless office. See our alternative options for food waste.
For a look at the past of waste collection see our blog on the history of bin waste collection.