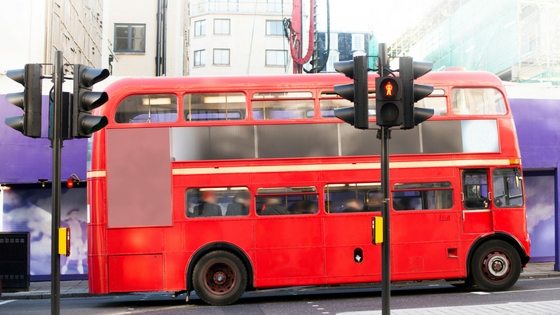 Rubbish Collections: Can Bin Design Actually Help Sell Your City And Businesses?
Rubbish Collections: when we think of some cities – the street furniture (i.e. a  fancy term for stuff like street signs, benches, bins etc) can be as much part of our memory and visual image as major buildings or landmarks. For example in London, some of the most iconic images are of red double decker buses, the classic tube map or red post boxes. In Paris – we often think of the metro signs leading to subway stations. In New York City – the yellow cab is an iconic image. I wonder will the yellow cab be completely replaced by Uber as time goes on? In today's blog – we ask can city rubbish collections systems let bin design become an iconic selling point for their cities? Closer to home – Canberra's bus shelters have been described by iconic and deserving of protection.
Waster is different to other rubbish collections businesses –  we operate on flexible 30 day agreements (no lock in contracts) and provide all services such as general waste, recycling bins, sanitary services, grease interceptor cleaning etc. You can check out all your bin options by pressing the blue button below:
Rubbish collections – can bins ever be a cultural icon?
When I think of bins in certain cities – I only really think of dumpsters in alley ways of New York and Chicago – which we see in the movies (see garbage removal for the waste management industry on the silver screen). Melbourne has a design team in charge of how street furniture will look. Ian Dryden was quoted in an article in the Sydney Morning Herald.
"Dryden refers to his cohesive, street-level design as providing "the frame of the city". He recalls the mantra of his mentor, Ron Jones: "'I want a really nice rubbish bin, but I don't want to see it. If I do notice it I want it beautifully detailed."'
"The idea is not to compete with the architecture. Transparent tram awnings, for example, are designed to reveal the city's architectural beauty. The unobtrusive lighting provides  safety and highlights building features."
"Street furniture has a 25-30 year life, so the design has to be timeless." Georg Jensen's Scandinavian clean lines are his yardstick. "We've designed street furniture exactly the same way as Georg Jensen – with a classical, minimalist look."
Next time you are in Melbourne – have a look around and see what you think of the bins on streets. For a new take on bins for offices – check out Ecobin.com.au – they have some interesting designs. See blog on new electronic design for rubbish trucks.