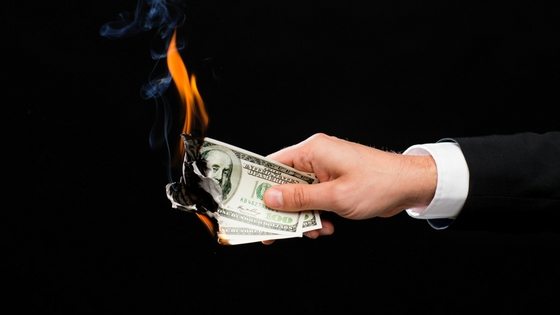 Adelaide Rubbish Dump: Recycling Takes A Hit From Energy Prices
Adelaide Rubbish Dump: in our blogs we like to promote the good news relating to waste management and recycling – and make our customers and readers aware of new projects and initiatives that can help them reduce costs and boost recycling.
However, of course – sometimes there can be negative developments – and today we will cover how electrical and power bills are making recycling harder for recycling facilities.
Waster provides low cost waste, and hassle free recycling services to small and medium Aussie businesses.
You can easily arrange your waste management service (commercial and residential) for all your waste items. We provide all services from hazardous waste to paper and cardboard.
With our focus on recycling and cutting your costs – you can have confidence that we will be reducing the number of trucks going to the Adelaide rubbish dump.
Check out our bin options and pricing online today:
Adelaide rubbish dump – set back for local recycling business
It was disappointing to hear that a South Australia recycling business is shutting due primarily to large cost increases in its energy bill. The ABC covered the story here.
We quote from the article below:
"Plastics Granulating Services (PGS), based in Kilburn in Adelaide's inner-north, said it had seen its monthly power bills increase from $80,000 to $180,000 over the past 18 months."
"Managing director Stephen Scherer said the high cost of power had crippled his business of 38 years and plans for expansion, and had led to his company being placed in liquidation."
"PGS processed domestic, low-grade waste and turned it into plastic granules, to be converted back into other industrial products like irrigation piping and flower pots."
The managing director of the business said it was the last of its type in SA and he expected this sort of process to move offshore to Asia.
"We process about 10,000 tonnes of plastic waste [and] that's now currently turned off, so South Australia won't be recycling 10,000 tonnes [of plastic]," he said.
"To scope 10,000 tonnes for you, 10,000 tonnes is 15 per cent of the Australian market [of low-grade recycled plastic] … so Australia has lost 15 per cent of its supply."
This certainly is a disappointing story for all associated with waste collection and recycling in SA and highlights the need for more focus on our environmental strategy.
Check out other related blogs on topics such as waste management Adelaide and rubbish bins Adelaide.
Conclusion:
As energy prices and other costs for businesses continue to increase – it is more important than ever to keep your costs down.
Business profitability can be a precarious thing – and keeping a keen focus on your costs is vital for ongoing success.
With flexible agreements for waste services – you can easily take one step in the right direction.
We look forward to talking to you about your waste and recycling needs. See our blog on waste to energy and how your food waste may power your home in the future.
You can also check out an informative video below detailing 14 ways to save money in your small business.