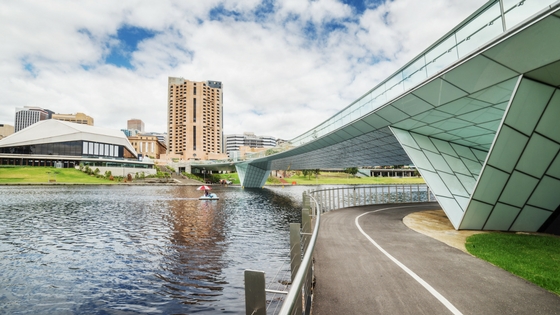 Adelaide Waste Management: How We Improve Business Recycling
Did you know that South Australia has the highest recycling rate per capita of any state of territory in Australia. Due to the excellent performance of Adelaide waste management providers – over 80% of total waste generated in the state is diverted from landfill. In today's blog we intend to look at the available avenues to further improve performance for businesses.
According to The Advertiser – "in 2013-14, about 4.5 million tonnes of waste was generated but 3.6 million tonnes of that was reused, recycled or subject to energy or material recovery, meaning less than one million tonnes ended up at the tip."
If you are a regular reader of our blogs and website – you will know that we are always looking for innovative ways to reduce pollution and dumping of waste. You can check out all your Adelaide waste management bin options and services online via our portal as below:
How can Adelaide waste management improve?
It is great to be number one – but you have to work hard to stay number one as there are always new ways to improve. The South Australian Conservation Minister had released an innovative discussion paper with ideas for the sector which we will cover briefly today.
There is the double benefit that improving recycling is expected to also create jobs – extra important after some tough years as regards job news in Adelaide. "It's estimated that for every 10,000 tonnes of waste recycled 9.2 full time jobs are created, where as only 2.8 jobs are created when that amount waste ends up in landfill."
Some of the leading ideas from the discussion paper are as below – note we quote from The Advertiser:
"Save as you throw programme:  The Save-As-You-Throw program in New York City is a usage-pricing model implemented for disposing of municipal solid waste. This means residents are charged for their rubbish collection based on the amount they throw away. It has been shown to reduce waste generation by as much as 30 per cent because it creates a direct economic incentive to recycle more and to generate less waste. It would be a big change in the way households in the Adelaide metro area pay for waste collection, which is currently a flat fee charged on council rates bills."
Mandatory food waste recycling:  "The Government could consider introducing new laws for how packaged food waste is disposed of, especially by supermarkets. It would also look at the system of incentives for businesses to recycle and how to beef up food donation options."
Ban on polystyrene packaging: "setting up a trial promoting a switch from the use of conventional polystyrene food packaging to better alternatives in the CBD, where there is a high density of cafes and takeaway restaurants. Depending on the success, the Government could consider banning certain polystyrene products, similar to single-use plastic bags. "
A ban on microplastics.  The Government will consider the possibility of leading the push for a national ban on microplastics in personal care products and in the absence of that, consider whether SA should act independently in the way it did with banning single-use plastic shopping bags.
Clamp down on illegal dumping. "The Government may change the laws around illegal dumping of waste, which costs councils millions each year, to make it easier for the Environment Protection Authority and other authorities to identify who has done the dumping, to collect evidence of the offence and therefore successfully prosecute offenders."
Check out our blog on the recent TV expose of the NSW waste sector for info in this regard.