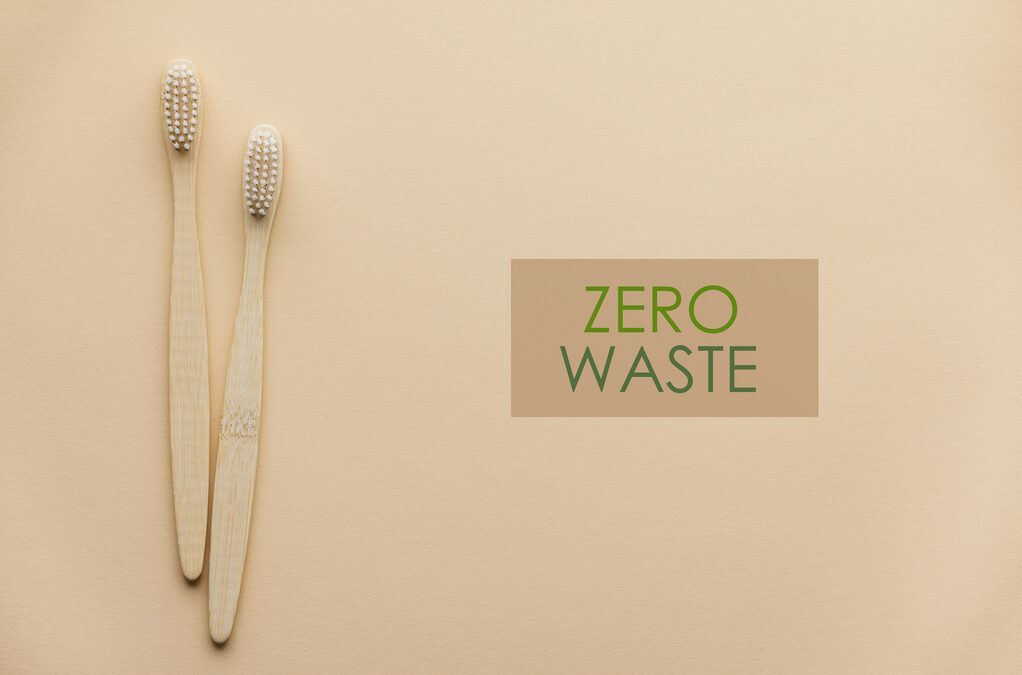 All In One Recycling Bin ♻️
All In One Recycling Bin ♻️: You can find many guides now on what and what not to recycle. However still, not a lot of people know the dos and don'ts of recycling. After all, we can all agree that recycling is one of the most complicated industry there is.
It was initially known for separating recyclables into separate bins. For example, paper waste goes into cardboard and paper recycling bins, among other examples. But things clearly differ now. Technology now has capabilities to recycle single-stream.
---
>Download Now: Free PDF Business Owners Guide To Commingled Recycling Bin Services
---
With that said, we have plenty of options to recycle our various discarded materials. Today, Waster will discuss one option with you. Take note that that Waster also offers the discussed option to businesses in need of recycling services. Read on to learn more.
A Bit About Waster
Before we discuss everything about all in one recycling bins, let me share with you more information about Waster.
We here at Waster provide you with innovative solutions for you and your business's waste management and recycling needs. Furthermore, we provide flexible, 30-day contracts instead of the typical lock-in contracts, which proves to be better.
Click on the blue button to learn more.
---
---
TerraCycle's All-In-One Recycling Bin!
As you may have read from the title of the blog, we are going to talk about TerraCycle's program, which Waster can provide for small and medium businesses in Australia. We will talk about TerraCycle's all in one recycling – namely, All-In-One Zero Waste Box.
Furthermore, we will also talk about the process of how the program works. This box allows you to recycle almost any types of waste – waste otherwise known as "unrecyclable" to some facilities. Let us discuss what the term "unrecyclable" means.
"Unrecyclable" Products
You might have experienced this already: a recycling facility not accepting your sent waste even if it fits the description of the waste they accept.
Unfortunately, this is always the case because there are some materials deemed "unrecyclable." The term "unrecyclable" pertains to the fact that some materials or products consist of different components that make them very difficult to recycle.
As a result, these said materials always end up in a landfill left to rot. Thankfully, initiatives have now been set up to recycle these said waste, one of them being the Zero Waste Box program by TerraCycle. We will discuss the details on the all in one recycling bin in the next section.
All-In-One – Zero Waste Box: Recycling Bin For Many Types Of Products
Obviously, businesses produce a significant amount of waste all the time resulting mainly from their operations. There are businesses that produce different kinds of recyclable waste. So, if they wanted to recycle all of them, acquiring recycling services is usually the way to go.
However, realistically speaking, you would not want to get too many services as it could get too costly. You can avoid that by purchasing the all in one recycling bin offered here!
As our customers and readers alike already know, we offer a wide variety of TerraCycle "Zero-Waste" recycling boxes that can fit your business's needs. Recently, Waster has recently added more products available. We will discuss below the easy process you need to do to ship them off to TerraCycle.
View the All-In-One – Zero Waste Box highlighted here.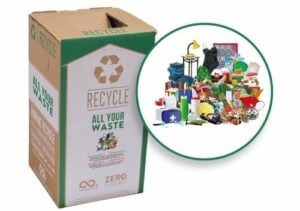 The Shipping Process
Shipping off your all in one waste for recycling in a box or bin is fairly easy. Once you get the box from us, here is what you should do to ship it off to TerraCycle:
Pick the box size you want to purchase – either small or medium for your "all-in-one" waste.
 Only put the appropriate type of waste here. In this case, recycle any waste stream including but not limited to: art Supplies, books & magazines, e-waste, eyewear, home cleaning accessories, fabrics, and clothing, office supplies, pet products (non-food), plastic cards, shipping materials, storage media, plastic and paper packaging, kitchen gear, filters (air/water), coffee Capsules and coffee bags, party supplies, and dining Disposables. We will discuss more details with you through our statements below.  
After you filled it up with the appropriate items, you can then ship the box to TerraCycle. Use the pre-paid shipping label affixed to the TerraCycle box. Rest assured that your sent items are recycled properly and safely.
Also, for you to ensure the proper recycling of your sent waste, remove all the excess or unnecessary products. Never let the purchased box get wet to prevent damage.
Items Not To Include
There are still things you should not include in your all in one recycling bin for it to be received and recycled without a hitch. Please do not include household hazardous waste such as pressurized canisters, pesticides, oil-based paint or medical sharps, organics, broken glass, bio-medical waste, soiled diapers or expired medication.
In addition, we also will not accept any item that is classified as sharps, flammable, reactive, corrosive, ignitable, radioactive, toxic, infectious, or pathogenic.
How TerraCycle Recycles The Waste
TerraCycle first, either through the use of machines or manually, separates the collected waste into metals, fibres, and plastics. The metals are melted so they can easily be recycled.
On the other hand, the fibres (e.g., paper and wood-based products) are then either recycled, too or composted. Finally, as for the plastics, they undergo extrusion and pelletization for moulding purposes. TerraCycle moulds them into new recycled plastic products.
All In One Recycling Bin: Final Thoughts
What happens when you put everything into one recycling bin? At first, many will think this will ruin the batch of recyclables. However, technology can now accommodate single waste streams without trouble. A prime example would be TerraCycle's All-In-One Zero Waste Box.
Do not worry. We recycle almost everything here. You can consider this the "ultimate recycling bin".
For Your Other Waste Management And Recycling Needs
If you're looking for recycling bins, check our waste recycling shop and find the best deals in terms of pricing and services.
Also, please call 1300 WASTER (1300 927 837), or email us at enquiries@waster.com.au if you have any further questions.