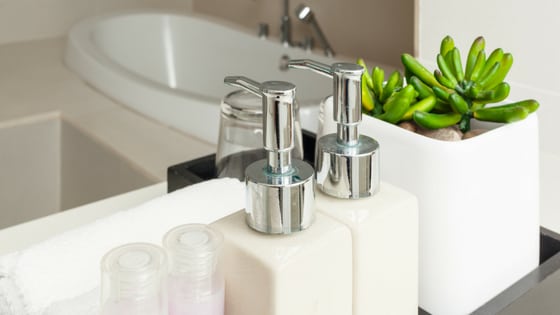 Are Sanitary Bins A Legal Requirement In Australia 🚻 – How To Book Services?
When you run a business in Australia – it is very difficult to keep totally up to speed with all relative rules and regulations. One of the questions we often hear from small business owners is "are sanitary bins a legal requirement in Australia"?
---
>Download Now: Free PDF Business Owners Guide To Sanitary Bin Services
---
---
Table of contents for this article include: 
I. Are Sanitary Bins A Legal Requirement In Australia
II. Sanitary units Australia
---
Are Sanitary Bins A Legal Requirement In Australia
---
You can take advantage of our low costs and flexible 30 day agreements by pressing the button below:
The answer – is not so clear cut and there is some guidance but not a strict rule (at least that we are aware of).
About Waster
Waster provides low cost waste and recycling services to small and medium Australian companies.
We can help you with all bins and waste queries and services – from general waste to recycling, grease trap cleaning and of course sanitary bin services.
Are Sanitary Bins A Legal Requirement In Australia?
We have looked at relevant legislation and to be honest the wording is rather vague.
According to Safe Work Australia and the document – Managing The Work Environment And Facilities – Code Of Practise we find the following clauses:
"A unisex toilet should include one closet pan, one washbasin and means for disposing of sanitary items."
"Toilets should be supplied with:
an adequate supply of toilet paper for each toilet
hand washing facilities
rubbish bins
for female workers, hygienic means to dispose of sanitary items."
It should be noted that the document does not specifically say that a "sanitary bin unit" is required – although maybe it can be inferred from the text.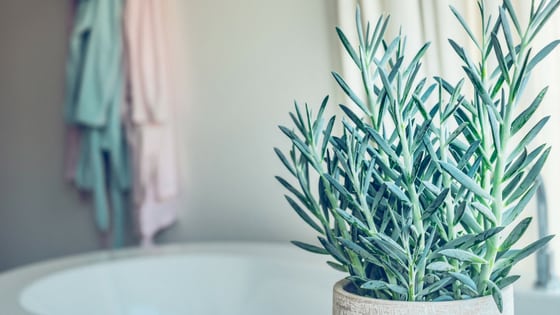 The website – safetyconcepts.com.au states that – "Female workers should have available an appropriate system for the safe disposal of sanitary items."
Conclusion on " are sanitary bins a legal requirement in Australia".
I am not a lawyer and of course – this blog should not be taken as legal advice. However, the legislation from Safe Work and elsewhere – makes clear that having sanitary disposal available in washrooms is a requirement – even if having a "sanitary bin" may not be.
I would suggest that providing a sanitary bin service would be the most sensible option – from both a hygiene, comfort and also legal perspective.
Sanitary bin services cost $20.00+GST per swapover through Waster – and a four weekly collection cycle for small businesses is usually sufficient.
It is thus a practical and cost effective service for all businesses.
---
Sanitary Units Australia
---
In today's blog I want to look at how a clean and fresh bathroom can really make or break a restaurant (or any) business. We will also look at how sanitary units are an integral part of the bathroom experience.
A bit about Waster
Waster is a waste management and recycling services (i.e. think bin collections and grease trap cleaning) with real differences. We are an internet based, customer service focused company – who provides all your required services on flexible 30 day agreements.
This basically means you will never be locked into a rollover contract or see hidden clauses again. You can easily arrange all your services such as sanitary units, sharps disposal, general waste or recycling bins online today.
Get started by pressing the blue button below:
What makes a great bathroom – well sanitary units are only part of it!
When you visit a restaurant as a paying customer – there are many things that make for a great and memorable experience. The Aussie website goodfood.com.au lists a number including:
Service, Decor, the menu, consistency and of course the bathroom:
"A neat, tidy bathroom is absolutely non-negotiable. There is nothing worse than excusing yourself to use the facilities to come out nervous about whether the same dire hygiene standards are being applied in the kitchen. Great restaurants go beyond just clean, and offer good lighting, fresh flowers and luxe hand wash. Extra points for real hand towels and scented candles. "
Basically – the bathroom is a bit like the old canary in the coal mine metaphor. It either gives people confidence in the experience – or makes the doubtful.
An untidy bathroom could be a real drag on your business
If customers are confronted by an untidy bathroom – they will be less likely to return or to recommend to their friends.
Also – in the era of social media – the last thing you want is unfavourable reviews or photos being shared on Instagram etc.
From a cleanliness perspective – the website accupos.com recommends the following basic tips:
– Checking that waste and sanitary units are emptied
– Toilets are flushed and clean
– All surfaces are clean and floors are mopped with no puddles of water left on the floor.
– Toilet paper holders, soap dispensers and hand towels are replenished
– Mirrors are wiped down.
Arranging sanitary units services is very easy
You can easily arrange sanitary units services with Waster.com.au.
Pricing per unit is $20+GST when on a regular 4 weekly cycle. This covers the bin provision – and swapover for new sanitary units each time.
There are no additional charges or fees.
If you have a larger facility – or require multiple bins – please contact us.
Conclusion:
In business waste disposal as in life – it is the small things that make big differences.
A clean and fresh bathroom should not be an afterthought in a restaurant or any businesses.
It will really help you grow a great business – and sanitary units are definitely an important part of that effort.
Check out a short video as below – giving some great design ideas for a nice commercial bathroom.