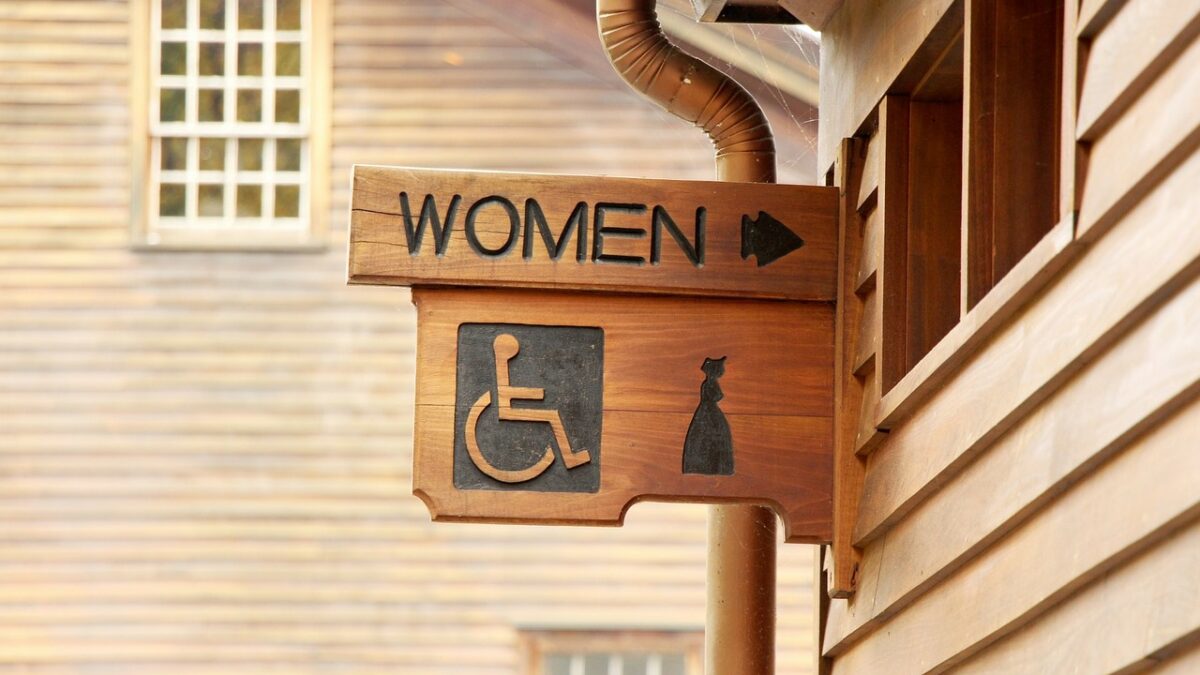 Are Sanitary Pads Recyclable? 👧 Let's Take A Look At An Innovation
Are Sanitary Pads Recyclable? 👧: Do we currently have the means to recycle sanitary pads? One company focused on doing that strongly suggests so. Out of used sanitary pads, they can manufacture different kinds of items or products. Continue reading this blog to learn more.
Women, when puberty sets in, go through some bodily changes. One of the most significant changes puberty brings is a woman's monthly menstrual cycle. A woman's menstrual cycle typically lasts for about a week.
So, what do women need when it is that time of the month? They need something to contain the flow – one specific and popular item women use are sanitary pads. These pads help contain a woman's monthly flow effectively. In a day, a woman might change her pads every 3-8 hours – so, around 3-8 times a day.
This has become an environmental problem for the longest time, with plastic waste (sanitary pads included) pestering the land and seas.
Unfortunately, due to the sheer amount of people on Earth, the demand in using sanitary pads (of course, along with other items, too) will only continue to increase. As a result, we must think of an effective, long-term solution to sustain and protect our environment.
Recycling is what often comes to mind when talking about dealing with waste. Now, the question is: are sanitary pads recyclable?
Can you recycle sanitary pads? Answer
Usually – and unfortunately – you cannot recycle sanitary pads. Why do you think sanitary pads are not recyclable? There are a few reasons for this.
First, they have come in contact with bodily fluids. As they have come in contact with and contain blood and tissues, they now become impossible to recycle. Like any other thing that came into contact with blood or other bodily fluids, we cannot recycle them anymore. Recycling them might result in transferring infection when it comes to contact with a person.
Second, sanitary pad are not recyclable because they are simply made from materials that are not recyclable. Although you can recycle certain types of plastic, the thin plastic coating that encompasses the sanitary pad makes the whole item or product unrecyclable.
How do we then dispose of sanitary pads if they are not recyclable? The best solution to dispose of sanitary pads, at least for businesses, is to get a bin service dedicated to collecting and disposing of sanitary pads the correct way.
As for households, they should ensure to wrap it in a newspaper or something similar and place them in their household general waste/rubbish bin. Never flush them down the toilet as that may clog the drainage system which can cause problems to your toilet – not to mention the harm it does to the environment.
A change?
All of what we currently know in regards to sanitary pad disposal might change as a new innovation in India introduced a 'new era of hygiene' and provided a recycling solution for sanitary pads. Below, we cover the company based in India who created the recycling solution. Read on to learn more.
Waster provides waste and recycling solutions for small and medium Aussie businesses
Before we head on and discuss the Indian company that made sanitary pads recyclable, we want to talk about and share with you one of the best in the waste and recycling industry: Waster.
Who is Waster? Why do plenty consider it as one of the best waste and recycling companies in Australia?
---
>Download Now: Free PDF Business Owners Guide To Commingled Recycling Bin Services
---
Simply put, Waster provides you with innovative solutions for your and your business's waste management and recycling needs. In addition to that, we provide flexible, 30-day contracts instead of the typical lock-in contracts, which proves a better choice nowadays.
Click on the blue button below to learn more.
---
READ: Beer Clip Recycling Efforts By Donut Waste 🍩 
---
Sanitary pads made recyclable by PadCare
Sooner than later, we might reach an era wherein we can easily recycle sanitary pads as easy as recycling paper and glass through the innovative minds of PadCare.
As mentioned above, PadCare introduced a way to recycle sanitary pads with their invention, PadCare.
PadCare, according to the website, is an automated hygiene management system that generates harmless, recyclable output out of used sanitary napkins.
Through multi-step mechanics, it breaks down absorbent sanitary waste into two by-products – cellulose and plastic.
It can:
process 3,000 pads a day.
smokeless and silent
anti-rust and stainless steel composition
It is also:
female privacy sensitive
enables carbon-negative menstruation
enables 5 SGDs compliance
fosters gender equality
Further details states that it is easy to use and requires only minimal training time for staff. It has a 5-year warranty and easy maintenance, so businesses that would use it would not have any sort of headaches. Talking about affordability, it has a 3-phase power supply and 0.5 kWH system.
When you input the sanitary pad waste, the PadCare
Disintegrates
Disinfects
Decolorises
Deodorises
Deactivates
Finally, the output is then processed in the Central Processing Unit where it goes through a mechanical 5d process. After all of that, they are broken down into two finished products: cellulose and plastic. These can be sold to the market and made into different products.
Sanitary pads made recyclable through another invention
Another invention that PadCare has is the PadCare bin. According to the website, it is a part of a larger preprogrammed hygiene management system that generates harmless, recyclable output out of used sanitary napkins.
It is inserted in individual washroom cubicles where women can privately and safely dump their used menstrual absorbents.
What to expect:
completely touch-free
can store up to 30 pads
cloud-connected for volume tracking
works on vapour-phase technology
Along with that, it also
protects from vaginal infections
is privacy-sensitive
enables carbon-negative menstruation
enables SDGs compliance
Not only is it easy to use, but it also has a sleek PP and ABS body, battery-powered and free and quick maintenance.
The bin is advanced enough to enable pathogenic lock. It also eliminates any unpleasant odour emitted from the waste, therefore creating an overall hygienic, safe and pleasant washroom experience for women.
Like the PadCare, the PadCare bin also has two by-products from the process: cellulose and plastic, which can be made into a wide range of products.
To learn more, visit PadCare's website now!
Contact Waster right now for your waste and recycling needs now!
Does your Australian-based business need waste and recycling services? If so, then you have come to the right web page!
Please call 1300 WASTER (1300 927 837).  You can also email us at enquiries@waster.com.au if you have any further questions. Find the best deals in terms of waste and recycling pricing and services!