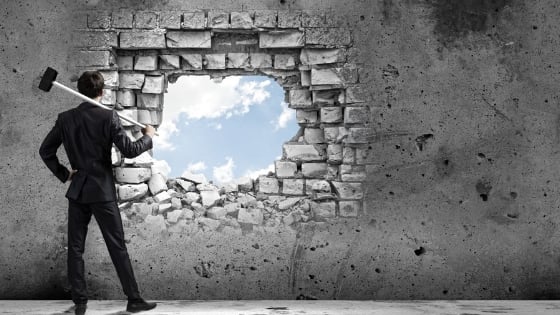 Asbestos Disposal Skips: Why Asbestos Removal Bins May Get Cheaper?
If you have ever worked on a renovation project on an older property – you have likely faced the issue of how to safely remove and dispose of asbestos. This will likely involve asbestos disposal skips for your property.
We have detailed in another blog collection options for safe asbestos disposal – some of the things that should be born in mind when removing asbestos from a building – for health and safety and to comply with all relevant legislation.
In today's blog – we intend to cover some developments that may reduce the cost of asbestos disposal skips – or asbestos bin hire.
Currently in early 2019 – asbestos disposal skips are significantly more expensive that regular general waste – due to the specific and regulated nature of the disposal required. In all State where there are landfill levies in place – disposal of asbestos is also subject to the levy (which increases the cost of asbestos disposal skips).
About Waster.com.au
At Waster – we provide low cost, high quality waste and recycling services to small and medium Aussie businesses. We provide all bin options and services from general waste and cardboard recycling to asbestos bin hire and asbestos removal bins.
You can book commercial bin services from 240 litre up to 4.5m by pressing the blue buttons on this page.
For asbestos disposal skips – call (1300 927 837) or email us on [email protected] and we will discuss your options.
Asbestos disposal skips – why the State Government may remove the waste levy from asbestos disposal
We covered in a recent blog how the waste levy on dumping at landfill is designed to incentivise recycling and also raise funds to invest in recycling facilities.
This does not make as much sense for asbestos disposal skips dumping in the appropriate licensed facilities.
It is not possible to recycle asbestos – so there is no real incentive to recycle or divert – in fact recycling asbestos is not easy – and facilities are not common in Australia.
Can you recycle asbestos?
The answer is yes – recyclenation.com explains:
"asbestos can be heated to very high temperatures and turned into silicate glass. The material is completely inert and will not cause cancer. Silicate glass can be used to create ceramic and stoneware products. Hard to believe a product that could give you cancer in one form could be completely safe to eat off in another, but it seems to be a miracle of modern science."
In reality – the vast majority if not all asbestos in Australia ends up in landfill for deep burial.
If it is not recycled – and there are no facilities – is a levy on asbestos disposal skips a good idea
As recycling of asbestos is not really an option – particularly when mixed with concrete and other materials – and as something we do not want to sort through – does a levy on dumping asbestos make sense?
As asbestos has commonly understood – major health hazards – increasing the price of treating it correctly is not that sensible.
Basically – the levy services the opposite purpose – it increases the incentive for dishonest companies to illegally dispose of the product.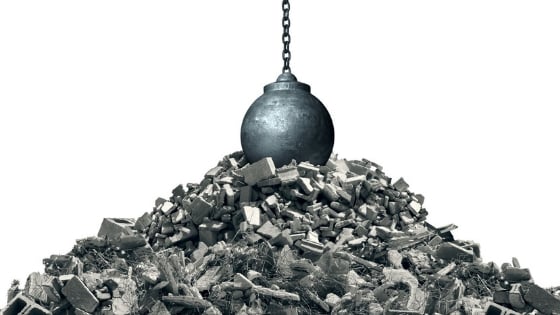 This was the case in 2013 – when asbestos was illegally dumped in front of a child care centre!
It makes sense to remove the levy on asbestos in many ways. The NSW State Government is discussing this again in 2019 – having previously trialled it in 2014.
Conclusion on asbestos disposal skips and asbestos removal bins
Removing any waste levy on asbestos disposal skips makes lots of sense. However – every cloud has a silver lining – and the reverse.
As the waste levy in 2019 in Sydney metro is c. $140 +GST a tonne – it would also make sense for people to claim their general waste is contaminated with asbestos and hence avoid the levy also.
This would lead to real reverse incentives – and is something that needs to be worked out prior to any levy reduction.