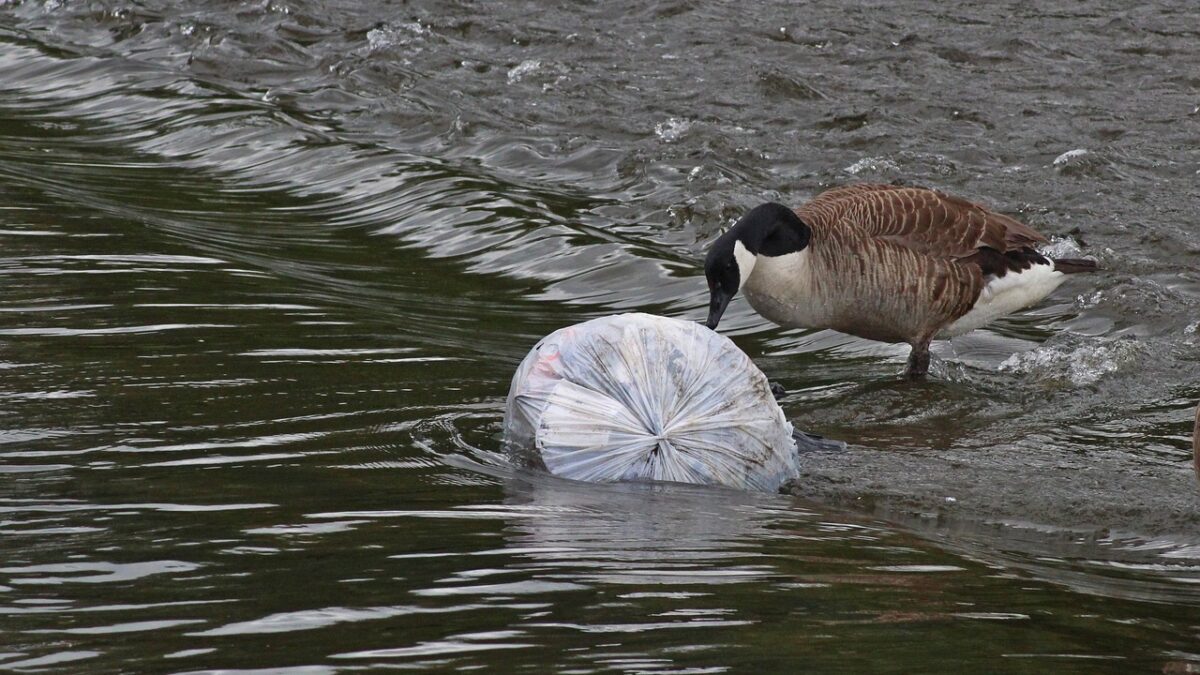 Australia's Action On Plastic Pollution: Global Treaty Call 🌏
Action On Plastic Pollution In Australia 🌏: In this article, we have some good news for you. Australia recently joined a necessary call for the world to end plastic pollution through a treaty. Learn more about this piece of news below.
Once upon a time, in the year 1950, the world produced a measly 2 million tonnes of plastic waste a year. Fast forward to today, Our World in Data's most recent research found that we have increased that to approximately 230 times more, with global plastic waste numbers reaching 460 million tonnes in 2019.
Want more alarming data? Improperly managed plastic (i.e., mismanaged) continuously pestered our world's oceans. The latest data in 2010 found that 31.9 million tonnes of plastic waste made its way into the oceans. If that is not alarming for you, then I honestly do not know what is anymore.
Australia, in particular, is a country that has its own history of plastic waste problems. This became more apparent the moment China enacted its 'National Sword' policy and banned the import of most plastics, leaving Australia clueless about what to do with its own produced plastic.
But thankfully, Australia seems to be going in the right direction. A study we blogged about just this year shared that plastic pollution has decreased by a significant 29 per cent on Australian beaches. And now, we have another great news for you: Australia now has joined calls for a global treaty to end plastic pollution.
Below, we talk more about this piece of news, covering everything you need to know.
Who Waster is and what it does for businesses
Before we go further and cover everything you should know about the action of Australia on plastic pollution, let me share with you more information about Waster.
---
>Download Now: Free PDF Business Owners Guide To Commingled Recycling Bin Services
---
We here at Waster provide you with innovative solutions for your and your business's waste management and recycling needs. Furthermore, we provide flexible, 30-day contracts instead of the typical lock-in contracts to SMEs, which proves to be better.
If your business is based in Australia, partnering up with Waster will prove to be beneficial for your business! Here, I enumerate to you what we bring to the table in terms of providing quality waste and recycling services.
You pay exactly what you asked for – and not a dollar more! For your waste management and recycling needs, avail of our flexible, 30-day contracts instead of those long, unproductive and hidden fee-containing lock-in contracts.
Designed for small and medium businesses – we help you reduce costs whilst boosting recycling. That's a win-win situation!
On-time and reliable – we provide fully-accredited logistics and facility operators. By saying so, we ensure the safety and efficiency of our services.
As such, problems in the waste management industry are bound to rise like in any other business. But like Australia joining calls for a global treaty to end plastic pollution, we also have the initiative or drive, so to speak, to solve any problem you encounter with our services. So if such issues arise in regard to our service, you can talk to our friendly customer service team.
---
READ NOW: With REDcycle's Temporary Pause, Curby Is The Perfect Alternative ♻️
---
Now, let us go on and talk about everything you should know about Australia's action on plastic pollution.
More on Australia's action on plastic pollution
Just recently, Australia showed its commitment to achieving a better environment by pushing for a global agreement to end plastic pollution by 2040, which includes feasible and effective global targets to phase out plastic waste products by 2025.
Environment Minister Tanya Plibersek announced Australia's joining of the High Ambition Coalition to End Plastic Pollution, a group that currently has more than 30 countries advocating for a global plastic treaty to end plastic production, single-use plastic and pollution.
"Plastic pollution is a global problem and it's going to require global solutions," Plibersek said. "We need to work hard and we need to work together. No one nation can solve the problem alone."
"Today, the Australian Government has clearly signalled that it understands the urgency of the plastic problem and intends to push for a treaty with teeth to end plastic pollution," said Kate Noble, WWF-Australia's No Plastics in Nature Policy Manager.
Moreover, state and federal ministers agreed to set new targets for 2025, which included making packaging 100 per cent reusable, recyclable or compostable, 70 per cent packaging being recycled or composted, 50 per cent average recycled content in packaging, and phasing out unnecessary single-use plastics.
Australia's action on plastic pollution: a lot of work but definitely worth it
Noble warmly welcomed the government's decision to join a global treaty to end plastic pollution instead of voluntary targets but mentioned that it would be an 'incredibly complicated process, and one of the most ambitious environmental agreements embarked on by the world to date'.
"If we ended up with a treaty that's largely based on voluntary arrangements in the next two years, we will not have succeeded and we won't achieve the objective that all countries have already signed up to, which is ending plastic pollution."
But even with the anticipated complications, everything that transpired sees Australia going in the right direction. Baby steps, as they say.
Ms Noble said a global survey yielded strong support for a treaty to end plastic pollution, with nearly nine in ten Australians recognising a global agreement's importance.
Along with this significant action to end plastic pollution, Australia has also committed to the New Plastics Economy Global Commitment, along with 500 major companies, organisations and countries, to ensure 100 per cent of plastic packaging is recyclable, reusable or compostable, according to the Sydney Morning Herald.
Contact Waster right now for your waste and recycling needs now!
Does your Australian-based business need waste and recycling services? If so, then you have come to the right website!
Please call 1300 WASTER (1300 927 837).  You can also email us at info@waster.com.au or enquiries@waster.com.au if you have further questions. Find the best deals in terms of waste and recycling pricing and services!