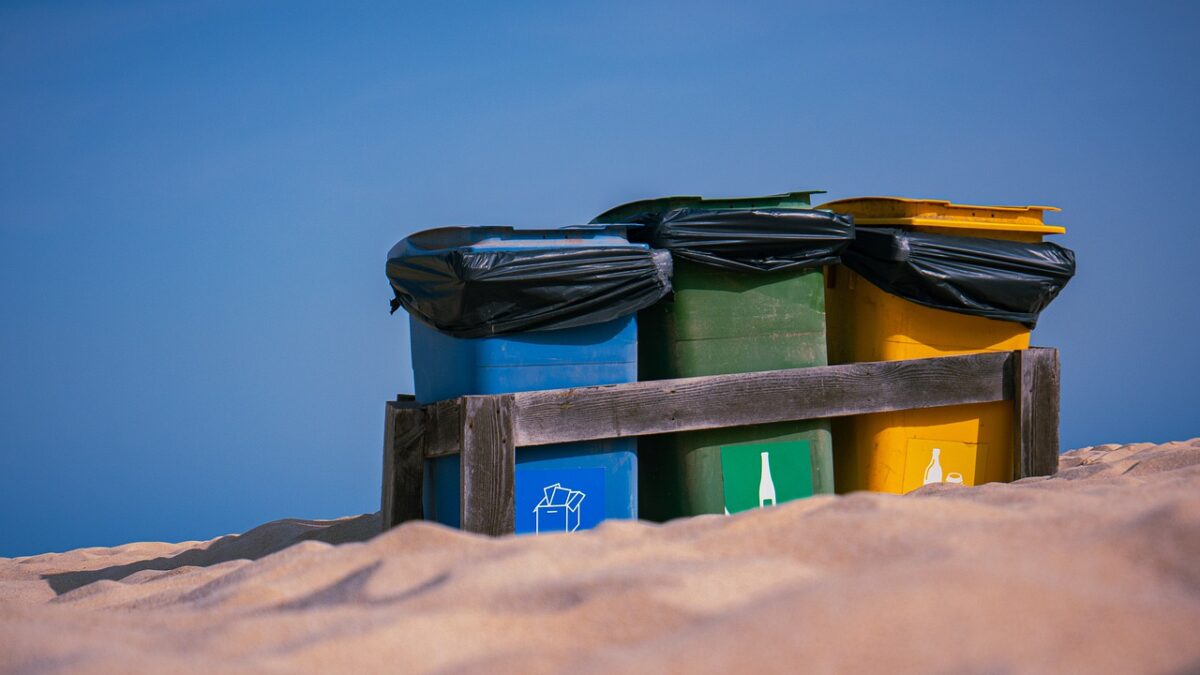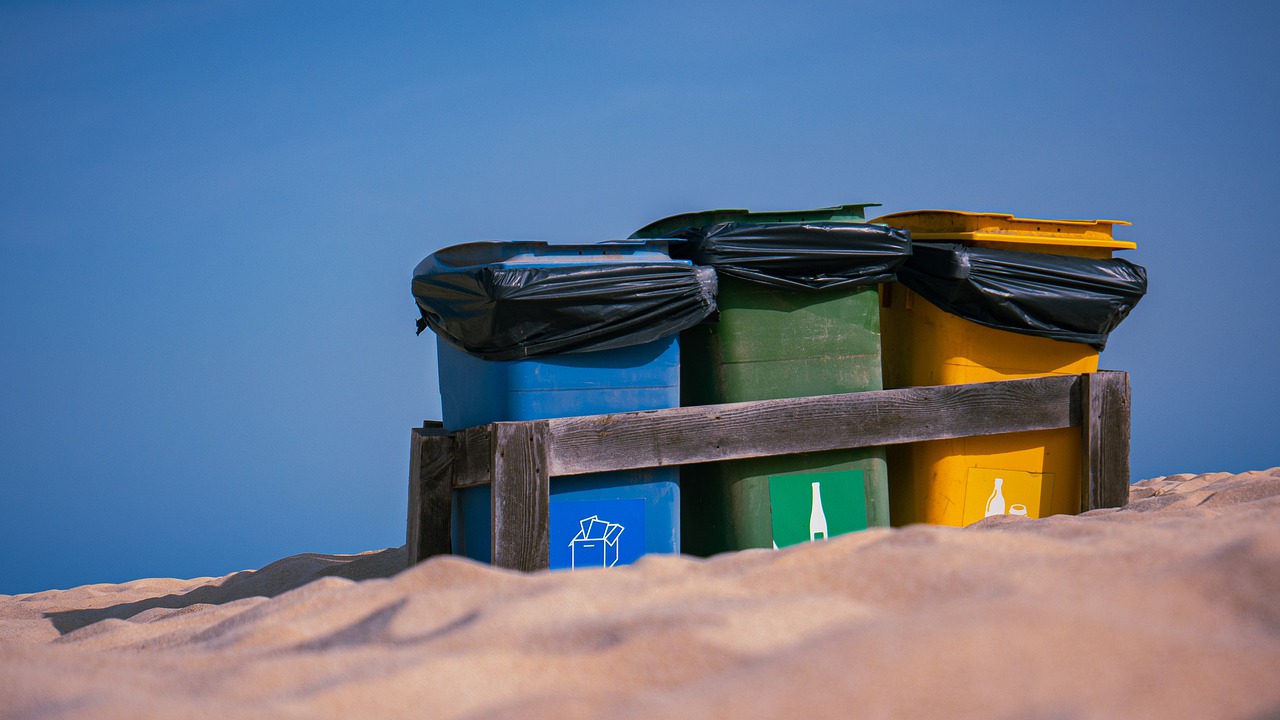 Refund Bag ♻️ – Helping With Your Container Deposit Scheme
Australia Container Deposit Scheme ♻️: What is Refund Bag and how can it help us recycle and earn at the same time? Discover how by taking a look at the information we share below. Continue reading to learn more. 
As many of us already know by now, recycling is as important as ever to negate the impact we do to the environment. However, aside from that (really strong) reason, plenty do not find any incentives to recycle, so they unfortunately decide not to.
As a result, the government along with other concerned bodies have come up with ways to further incentivise recycling. This, of course, includes the topic that we will mainly talk about today: container deposit schemes.
Container deposit schemes?
What are container deposit schemes? To put it simply, container deposit schemes work like this: when you buy, let's say, a canned soda to quench your thirst, you pay extra that we call 'deposit' on top of the original price of the beverage, which you can get back as a refund if you return the empty can for recycling.
Through container deposit schemes, we achieve a number of benefits:
We see less of cans and bottles as litter in the streets, beaches etc.
You, along with other people, get the opportunity earn extra pocket money.
More jobs are produced that caters to the needs of container deposit schemes in Australia.
We see less usage of raw materials as container deposit schemes produce high-quality recycled products.
There have been a number of container deposit schemes in Australia these past few years. For example, in our blog on Perth recycling, we mentioned Containers For Change wherein they can exchange different types of recyclable containers such as cans and bottles for monetary incentives.
Now, another question we have for you is this: are there any ways to boost container deposit schemes, therefore boosting recycling? The answer: yes! Refund Bag can help you with that. What is Refund Bag and how can it help container deposit schemes in Australia? We talk about that below.
Waster provides readily-available recycling solutions for small and medium Aussie businesses
Before we take you further into the discussion and talk about Refund Bag which can boost container deposit schemes in Australia, we want to share Waster with you.
Who is Waster? Why do plenty consider it as one of the best waste and recycling companies in Australia?
---
>Download Now: Free PDF Business Owners Guide To Commingled Recycling Bin Services
---
Simply put, Waster provides you with innovative solutions for your and your business's waste management and recycling needs. In addition to that, we provide flexible, 30-day contracts instead of the typical lock-in contracts, which proves a better choice nowadays.
Click on the blue button below to learn more.
---
READ AS Waster Asks: How Can You Dispose Of Varnish? 🪑
---
Refund Bag to boost Australia's container deposit schemes
Refund Bag, as the name suggests, is a bag that you can purchase to put your recyclable containers there. Specifically, the Refund Bag helps you separate, store an transport all of your allowed refund containers (e.g., bottles and cans)to the container deposit schemes all throughout Australia.
How reliable are Refund Bags? Well, they are:
Secure Easy Fit
Durable & Washable
Easily Removable
Self Standing For Transport
No Leak And No Smell
To add to that, here we present more detailed benefits of using Refund Bag:
UV stable and easily washable
Snap button closing system
100 litre volume that has the capability to hold over 100 refund containers
Over a half of your 240 litre bin is still usable for non-refundable recycling
To add to using it normally in your household/business, you can also use it as free standing – great for camping, BBQs, picnics etc
The whole family – even children that want to earn extra pocket money – can use the Refund Bag
How do you set up the Refund Bag?
Now interested to buy a Refund Bag to take advantage of container deposit schemes in Australia? Then, you only have to follow these easy steps if you have already gotten the bag and ready to set it up!
Place clips on bin rim. Clips are provided.
Place bag in bin. Pull straps over front corner. Straps are attached to the refund bag.
Attach bag by slotting into both clips. Your Bag is now ready to fill up with refund containers.
Now remember, you have to remove the Refund Bag before putting your bin out for council collection.
Australia container deposit scheme: what can I put in the Refund Bag?
In Australia, there are a number of container deposit schemes available as mentioned above. Refund locations are available in QLD, NSW, the ACT, SA, WA and the Northern Territory. Examples of these container deposit schemes include the Containers For Change in WA and the Return and Earn in NSW. In the near future, we will also see some container deposit schemes in VIC and Tasmania.
Now that you know the available locations, what can you put in your Refund Bag to take to the container deposit schemes? We answer that below.
Basically, you can put containers that have the 10C refund mark. Usually, these marks are found from eligible containers such as:
soft drink cans and bottles,
bottled waters – both plastic and glass,
small flavoured milk drinks,
beer and cider cans and bottles and
sports drinks and spirit-based mixed drinks.
Waster's final thoughts
Mr Waster thought it was brilliant to implement a bag hanging in the upper part of the bin that can collect eligible containers for the deposit scheme whilst also having the option of placing other recyclables in the bin itself.
We hope to see more use this as they collect and return their containers.
Contact Waster right now for your waste and recycling needs now!
Does your Australian-based business need waste and recycling services? If so, then you have come to the right web page!
Please call 1300 WASTER (1300 927 837).  You can also email us at enquiries@waster.com.au if you have any further questions. Find the best deals in terms of waste and recycling pricing and services!