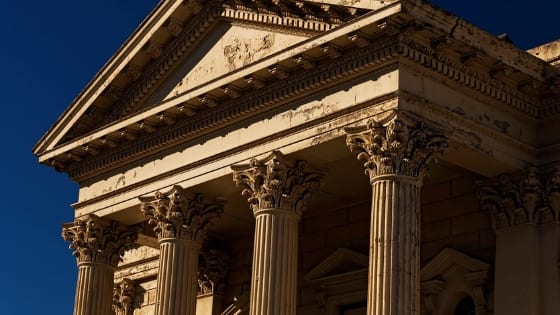 Ballarat Rubbish Collection 🗑️ – Waster Offers A Real Waste Management Alternative!
Ballarat rubbish collection 🗑️: Waster is really excited to be expanding our waste collection services to Ballarat, Victoria from October 2018 onwards. As a business owner or manager, you will now be able to avail Ballarat rubbish collection and recycling that is reliable, cost-effective and has a real focus on the environment.
---
>>Download Now: Free PDF Business Owners Guide To General Waste Bin Services
---
Ballarat is a growing city, with some even describing a population boom!
"VICTORIA'S regional cities are sucking the population out of smaller towns that neighbour their borders.
"Population data shows that Ballarat and Bendigo pulled more residents from neighbouring local government areas than from Melbourne between 2011 and 2016."
This growing population obviously is helping businesses grow. Waster focuses on working on small and medium customers and so looks forward to helping your new businesses and startups.
What makes Waster different from Ballarat's rubbish collection?
Waster offers a real alternative in Ballarat rubbish collection and Ballarat waste disposal. We are fundamentally different from traditional Ballarat waste collection companies which sign you to long-term lock-in contracts and do nothing to boost your recycling.
Waster is fundamentally different from other waste collection and bin hire businesses
We do not operate landfills. So, we are not financially incentivised to continue dumping general waste at a landfill. Additionally, we provide all our Ballarat rubbish collection services on flexible 30-day agreements; so, you are never locked into a long-term contract!
We also do not charge hidden extras such as bin rental fees, site fees, enviro fees or any number of other hidden fees that Ballarat waste collection and Ballarat recycling suppliers have charged in the past.
You can easily arrange and book your rubbish bin collection Ballarat services online today by pressing the blue button at the top or bottom of this page.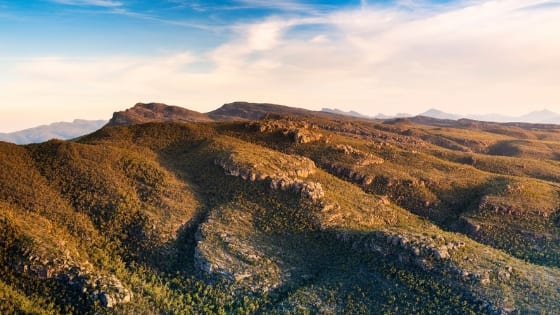 Importance of recycling
You may be wondering why we want businesses – specifically Ballarat for this blog – to boost their recycling alongside providing an effective rubbish collection service.
We will state a few reasons why Waster wants to do just that. First, recycling helps save businesses money. Generally, waste management companies charge more when you have a heavy general waste bin. That is because of the imposed waste levy that discourages disposing of rubbish in landfills. As a result, by getting recycling bins from Waster, along with acquiring our general waste bin rubbish collection service, you will save a lot of money!
Second, and most importantly, you help save and sustain the environment. As it turns out, landfilling waste is not really the best option when you want to be environmentally aware at all times.
Our double service guarantee for Ballarat rubbish collection customers
We are so confident of our service quality and pricing for cheap rubbish removal Ballarat customers – we provide our double guarantees.
Our service guarantee for Ballarat rubbish collection – if you are unhappy with our service for any reason – you can cancel at any time on 30 days' notice. You will never be locked into a service that does not work for you. 
Our price match guarantee for cheap rubbish removal Ballarat– we will match any written or emailed "like for like" quote for the services as described above. You can be confident that you are receiving excellent pricing from Waster as well as excellent service.
What services does Waster offer in the Ballarat region?
We are extending our full waste management service to Ballarat from October 2018. We had previously provided services in Sydney, Melbourne, Geelong, Brisbane, Canberra, Perth, Adelaide and Darwin.
As a result, we are really pleased to expand our services to Ballarat and will soon be commencing work with clients in Bendigo also.
Waster provides all your Ballarat recycling and cheap rubbish removal Ballarat services such as general waste, cardboard and commingled recycling bin hire, grease trap cleaning, sanitary bins etc.
We can also provide larger rubbish services such as skip bin hire Ballarat. For skip bins Ballarat pricing, please contact us via info@waster.com.au or on 1300 927 837 for pricing.
How does WtE help Ballarat in rubbish collection and removal?
You might wonder what WtE means. Or, you might also wonder how this can help in Ballarat's rubbish collection and removal efforts. Basically, WtE is Waste to Energy, shortened.
To emphasise, Waste To Energy means generating energy, obviously, taking in the form of electricity or heat. This comes from the treatment of waste; the waste is processed and turned into a fuel source. If we summarise this, it simply means Waste To Energy equates to recovering energy from waste.
This can help us fight overfilling landfills, first of all. Space is a precious resource in the waste world specifically because of landfills. We would, after all, want to preserve landfill space by diverting waste from it as much as possible. As a result, Waste to Energy greatly helps us with that.
Second, it gives us energy. Energy is a precious resource, too, that should be saved as much as possible. That is because energy is limited. Through Waste to Energy, we not only divert waste from landfills but also recover energy.
Establishing WtE in Ballarat
In particular, Ballarat plans to build a Waste to Energy plant to help with its rubbish collection and removal efforts. They have been planning so for quite some time now. This is to divert 60 per cent of the city's waste. Additionally, this also means acquiring an "affordable and secure" energy source.
The industry will greatly benefit from this idea. Furthermore, this can also help reduce carbon emissions and decrease environment in Ballarat, specifically.
Check out the short video on one of the innovative Ballarat waste disposal facilities that are changing the recycling landscape: waste to energy plant.
Conclusion on Ballarat rubbish collection
Having the best Ballarat rubbish collection, along with Ballarat recycling, is really the best way to go for businesses located there. But to achieve that, you need the services of a competent waste and recycling provider.
Cardboard recycling and plastic recycling in Ballarat? Rubbish bin collection? Rubbish bin hire? Waster has all of that!
We are very excited and proud to be providing waste collection and recycling services in Ballarat. We look forward to helping your business.