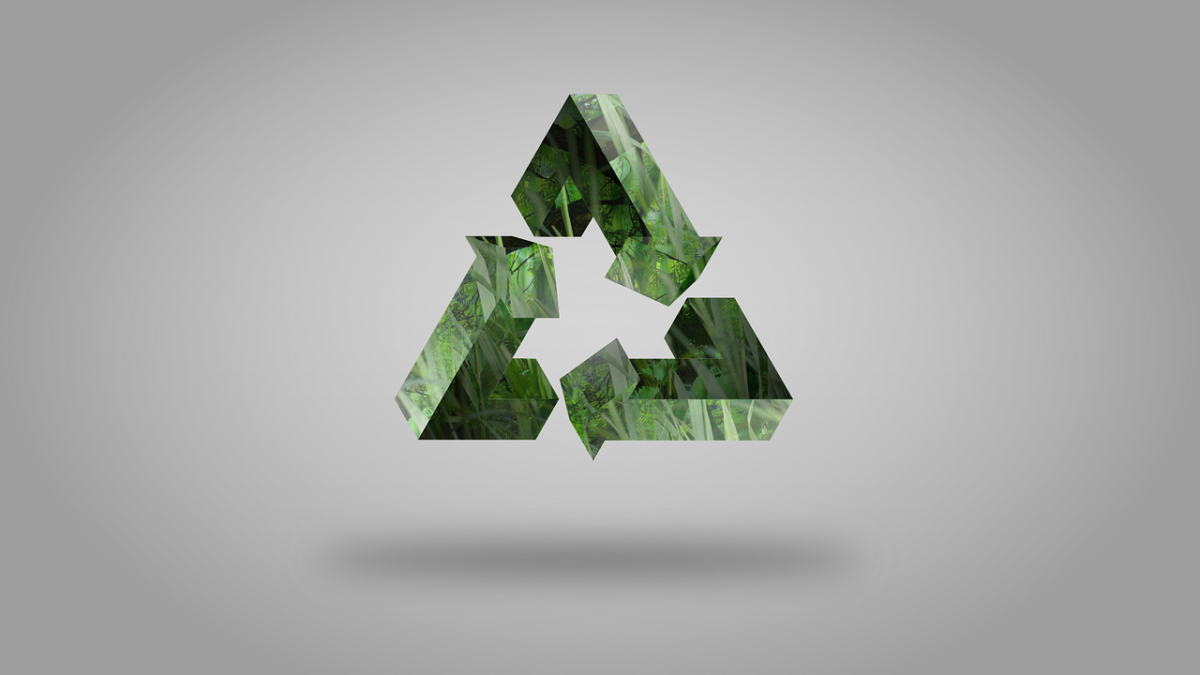 Who Are Currently The Best Countries At Recycling And How Does Australia Fare With Them? ♻️
Best Countries At Recycling ♻️: Not all countries are equal in recycling. Some countries recycle better than others. In this blog, we talk about the best of the best in terms of recycling. Additionally, we will see how Australia fares with these 'best of the best' recycling countries. 
From the first step up to the last, countries have been desperately making innovations to improve their sustainability. Recycling, in particular, has been at the forefront of many countries' improvement plans, and that won't likely change in the years to come.
The whole world generates more than 2 billion tonnes of municipal solid waste annually. Of the 2 billion, around 33 per cent, unfortunately, does not get handled in an environmentally safe manner. Things are certainly not looking too good as by 2050, waste is expected to grow by more than 3 billion tonnes. All of us certainly have to do something to stop, or at the very least, hinder this ultra-rapid growth.
---
>Download Now: Free PDF Business Owners Guide To Commingled Recycling Bin Services
---
These alarming statistics, of course, have had the governments of the biggest countries up on their toes and developed their recycling game, as a result. The question is, which countries are cut above the rest in terms of recycling? And how does our very own Australia fare against some of the best?
Below, we discover all of that: the best recycling nations and where Australia places with them. ABC News recently reported on this, and we want to share what we researched and learned as well. As always, we suggest that you continue reading this blog to learn more.
---
READ NOW: A Walkthrough And Some Tips On How To Make Money Selling Junk 🗑️
---
The best countries at recycling in no particular order
A few nations come into mind when talking about 'the best' at recycling. Below, we discuss them.
South Korea and its zero food waste implementation
Once upon a time, South Korea was one of the worst food waste recyclers in the whole world. It got to a point wherein the East Asian country only managed to recycle a measly 2 per cent of its food waste. But that was in 1995; currently, South Korea now stands at the top of the world in food waste recycling.
Things started to look better for the country in 2005 when it banned food waste from going into landfill and in 2013 when it introduced a mandatory composting scheme to solve its food waste problem. Around 95 per cent of its food waste is now recycled, with private companies transforming the waste into animal feed and fertiliser.
They do not only excel in food waste recycling. They are, in fact, one of the top 5 recycling countries with a rate of 53.7 per cent in 2018. However, this has changed a bit because of China's National Sword Policy which saw the regulation of waste going into the country. But still, it remains a fact that South Korea is still one of the best recycling countries in the world.
We did a more extensive blog about this: How South Korea ALMOST eradicated its food waste. Please read the mentioned blog if you want to learn more.
Sweden's glass recycling is as good as its waste incineration process
Sweden was, and still is, one of the best waste-incinerating countries in the world. In our waste incineration blog, we mentioned that the European country incinerated a good 49.5 per cent of its municipal waste in 2014-2015. As they have an effective way of incinerating waste to generate electricity, Sweden even actually imports more waste to burn!
Fun fact: did you know that in the colder seasons, Sweden generates 8 per cent of its heating needs from waste incinerators?
However, Sweden should not only be known for its effective waste incineration methods. This country is also at the top when it comes to glass recycling. In 2020, Sweden recycled a whopping 94 per cent of its glass, mainly due to its near-perfect glass recycling system.
Its system is highly centralised. Every glass container destined for recycling in Sweden is collected and sent to one processing plant in the province of Närke. A Swedish private company called Svensk Glasåtervinning, along with other major firms, processes the collected glass.
We here at Waster think glass recycling should be the norm, especially since glass is easier to recycle than other recyclables. Oh, that and glass is infinitely recyclable, too. Read our blog on glass recycling to learn more about it.
One of the best plastic recycling countries is the United Kingdom
Opposite Australia, the United Kingdom recycles 49 per cent of its plastic waste. Even if they are the fourth-most plastic producers of single-use plastic per capita, they recycle a respectable amount of plastic.
It will only get better as UK Resources and Waste Minister Jo Churchill opened a $550-million facility built by recycling giant Viridor that will cut the UK plastic waste exports by 8 per cent. Edward Kosior, the inaugural director of the RMIT Polymer Technology Centre, conducted industry-focused polymer research into recycling, which will surely help boost plastic recycling in the United Kingdom even further.
This, according to Professor Kosior, all boils down to being business-led. "The difference we see in Europe, is the governments have said the research has to be business-led. In Australia, we actually haven't got that same focus," Professor Kosior said.
His company Nextek has secured funding from the UK government and partnered with Viridor on a new project that uses CO2 to decontaminate recycled plastics.
So… how does Australia fare?
Australia can certainly do better compared to other countries in recycling, especially since it is one of the biggest countries in the world. With that said, we have been doing better in recent years. In fact, Australia has set a few targets for 2030, which include recycling or reusing 80 per cent of our waste.
Currently, we still have a few to go before we achieve that. As of 2020-21, we recover around 63.1 per cent of our resources and would need to reduce or recycle around 13 million tonnes of waste each year to hit our target in 2030.
Comparing us to South Korea, we only recycled 56 per cent of our food waste compared to their 95. Meanwhile, we recycle a measly 46 per cent of our glass waste as opposed to Sweden's 94 per cent, so we could certainly do much better than that.
Finally, we have a disappointing 16-per cent plastic recycling rate as opposed to the UK's 49 per cent. What's worse is Australia generated the most single-use plastic waste in the world per capita, so we certainly have to do better in this department.
Contact Waster right now for your waste and recycling needs now!
Does your Australian-based business need waste and recycling services? If so, then you have come to the right website!
Please call 1300 WASTER (1300 927 837).  You can also email us at info@waster.com.au or enquiries@waster.com.au if you have further questions. Find the best deals in terms of waste and recycling pricing and services!