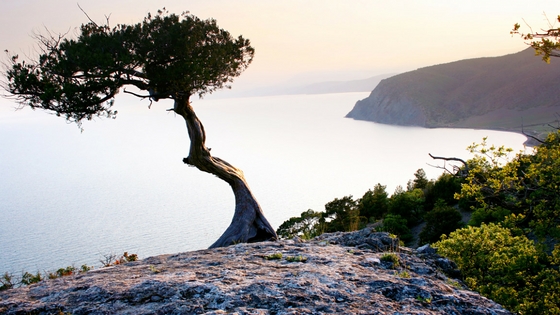 Best Waste Management Companies 🚮
Best Waste Management Companies 🚮: In our regular blogs, we like to bring the latest global developments and advances to your attention. Today, we would like to discuss why Waster can bring you the best waste management and recycling services. In other words, Waster would like to discuss why it is one of the best waste management companies there is.  Additionally, we also share with you a video published on the BBC Future website that focuses on 4 big ideas that will revolutionise the international waste and recycling industries. We will link the video below.
---
>Download Now: Free PDF Business Owners Guide To General Waste Bin Services
---
Waster offers a real alternative for small and medium businesses. We provide all waste and recycling services and utilise the best waste management practices to deliver market-leading service and value to our customers. You can check out all your options from the online portal below:
Some of the best waste management companies
Australia's best bin providers include the following (in no particular order):
And, if you are looking for fast, one-off pickups in Australia, you can try Waster that provides such services like 1300 Rubbish and 1800-GOT-JUNK.
Why Waster is one of the best waste management companies
You might have searched for Waster or just stumbled upon this blog; either way, if you are an Australian business, you may have already heard of Waster before. If you have not, we will introduce ourselves to you.
Waster is, of course, a waste management company based in Australia. Established in 2015, the waste management company continued to grow through the years, servicing different small and medium Australian businesses all throughout the country.
In the next section, we will discuss why you should pick Waster for your business.
Why you should pick Waster
Of course, we cannot just boldly claim our status as one of the best waste management companies in Australia – or even in the whole world – without proof. As a result, we will state why we are one one of the best:
1. We do not support the dreaded locked-in contract
Instead of locked-in or long-term contracts, we much prefer offering Australian businesses much better 30-day contracts. That is because we know for a fact that being locked in contracts that did not meet your initial expectations can be quite infuriating. Waster has taken this into consideration and came up with a beneficial plan: the 30-day contract. As a result, this equates to a hidden fee-free, productive, and easily extended contract!
2. You can reach us in different ways
In short, we are easily accessible. So, you will never have to worry about not getting the assistance you need from Waster. Waster offers modern and responsive customer service via phone, email and online, so you always get the assistance and answers you need!
3. On-time and reliable
We provide fully accredited logistics and facility operators. By saying so, we ensure the safety and efficiency of our services.
Additionally, we think like a small business – something definitely needed from the best waste management companies. We know that running a small (or medium) business can be a real challenge and we seek to ensure running that business is as simple as possible. That is why we always try to put ourselves in the shoes of our customers.
Furthermore, we highly recommend that business follow a waste management plan to boost their recycling, pick the right wheelie bin sizes for your business and lower their costs sustainably for kerbside bin collection. This is something we always suggest to businesses: boosting their recycling.
Best waste management companies: Waster reviews
Of course, it would not be wise to claim we are one of the best waste management companies without proof. That is why we let our customers themselves decide if we provide the best waste management and recycling services as promised. Here are some of what they have to say (taken from our Trustpilot reviews):
We were recommended to Waster by a council website, we have found their services helpful, consistent & reliable.
Staff also have clear and helpful communication.
We did hop around for other brands but found Waster to be by far the best option. – The Mojo Klinik
You actually do what you promise.
The phone is answered promptly.
Customer Service is excellent.
Staff are friendly, efficient, speak well and clearly. – Kerrie Shears
Waster had been quick to respond day one.

They quickly organised an introductory email with their services and once i have selected my choice, the security was dispatched to me within days.

Bin collector has been the same person every time and he's pleasant. – Diana
BBC video on the best waste management practices of the future
The video covers 4 key areas that we summarise below and which are transforming waste and recycling processes around the world. They highlight the growing problems that the world faces as regards waste and recycling.
"In 2010 we produced 3.5 million tonnes of rubbish every day – by 2100 that amount will triple."
"Up to 43% of plastic waste still ends up in landfill – with 20 million tonnes of plastic in our oceans."
They then present 4 big ideas to address the problem.
Best waste management companies should be thinking of as an idea 1:  Roads made from recyclables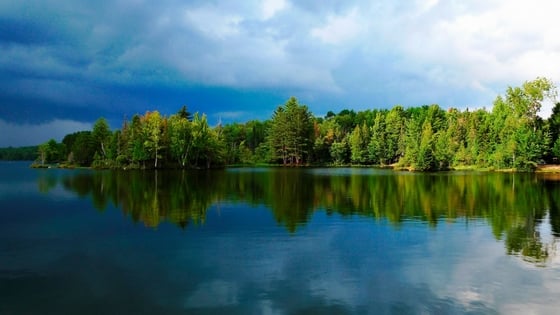 In Tamil Nadu, India, the local government has turned 5 years worth of plastic rubbish – into pavement for 1000 km of roads.
Check out a blog on waste management service reviews. Also, check out our blog on kerbside bin collection.
Idea 2: Incineration of waste for energy
Waste from Rome is shipped to Austria where it is burned to power homes. 70,000 tonnes of waste is burned to power 170,000 homes.
Also, see our blog on the history of incineration in Sydney – waste collection Sydney.
Idea 3: Pulverising e-waste
A more hi-tech idea is to pulverise e-waste into nano-sized particles. This will help places like Ghana where tonnes of old e-waste has been dumped.
Idea 4: Linking recycling to healthcare
In Indonesia, Garbage Clinical Insurance – lets people living below the poverty line collect rubbish and deliver the recyclables to certain centres in exchange for health care. Check out our recent blog on what increasing urbanisation means for bulk rubbish collection and recycling.
Here, you can check out the video on the BBC Future website.
Is it time to change your supplier?
In this part of the blog, we seek to cover 5 potential reasons that should make you think about changing supplier for your rubbish collection, so you can get Australia's best bins service.
Reason #1: you have had steep price increases every year for many years
You may have signed up to a contract for waste services many years ago at what was then a very sharp rate (best bin prices) – however annual and even twice-annual prices increases may have seen that initial sharp price become less sharp. This is very common. And, we are sometimes amazed at how much people are paying for the bin collections after years of increases.
The rubbish bins industry in Australia has the standard practice of increasing customer prices on a regular basis in line with landfill levy increases and other reasons.
Reason #2: your recycling performance has not improved and is even going backwards!
Has your waste management company seen you as a set and forget style customer? Have they not taken efforts to reduce your costs and boost your recycling by implementing improvements or reducing waste going to landfill? This can sometimes be the case for smaller customers, with the waste management company focusing on their bigger customers.
Check out this infographic comparing two identical cafe businesses and the money one can save by implementing smart improvements in rubbish bins Australia services – waste services for cafes.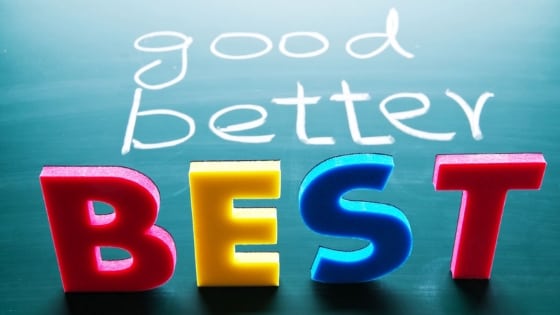 Reason #3 – the customer service received leaves lots to be desired – do they even answer your calls?
Many business service companies such as waste and recycling operators have quite old fashioned approaches to customer service – hardly Australia's best bins service.
Think about it, when you call up and leave a message, do they call back and provide the info that you require, whether it is for a missed bin or an additional service, etc.?
Do you have to wait forever on the phone to get a simple answer?
Reason #4: you have just come out of a multi-year rollover clause for rubbish bins in Australia
The dreaded rollover clause is one of the worst aspects of many waste and recycling contracts for rubbish bins in Australia. If you are locked into a long term contract, you should note when it ends and when you need to give notice.
Give Waster a heads up in advance, so we can help you through this process.
Reason #5: bin collections often get missed on a regular basis
Bin collection accuracy is basically the bread and butter of Australia's best bins service. So, if your general waste or recycling bin is getting missed too often, you should definitely think about comparing alternatives.
Conclusion on the best waste management companies
Waster always strives to give small and medium Australian businesses the best waste management and recycling services. Furthermore, we will continue to do so through the following years.
Waster: things you need to know
If you're looking for different bin services, check our waste recycling shop and find the best deals in terms of pricing and services.
Also, please call 1300 WASTER (1300 927 837), or email us at enquiries@waster.com.au if you have any further questions.