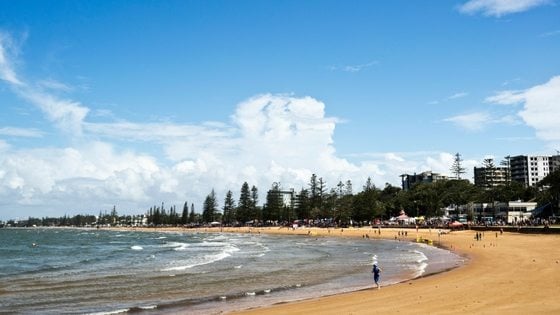 Bin Collection Brisbane 2021 🚮 – Cut Waste Costs On Bin Day In Brisbane
Bin Collection Brisbane: Waster is always interested in new initiatives and projects to help boost recycling and improve resource recovery throughout Australia. Of course, we would like to also reduce costs to customers at the same time.
---
>Download Now: Free PDF Business Owners Guide To General Waste Bin Services
---
In today's blog, we will be covering a new project by Planet Ark to add a recycling label to products in Australia, explaining what goes into them. We have covered the issues caused by not knowing what is in products in our blogs on recycling Melbourne and garbage bins.
This is of increasing importance due to the ongoing environmental pollution issues caused by irresponsible waste management and illegal dumping.
Plastic waste is becoming a huge problem globally, which we have covered in-depth recently.
As these new labels will greatly clarify what can and what can not be recycled, we really look forward to their introduction.
How Waster can help small Aussie businesses
Waster offers low-cost waste and recycling (such as bin collection Brisbane) to small and medium Australian businesses.
We provide all rubbish collection services such as paper cardboard bins, green waste bins, general waste and niche services such as sanitary services and medical/clinical waste bins.
As all our services are provided on flexible 30-day agreements, you will never need to sign a multi-year contract or worry about hidden rollover clauses again.
You can check out your options and bin sizes online through our waste shop. We are confident with our flexible 30-day agreements:
Bin collection Brisbane: reducing waste with proper labelling
One of the biggest hindrances to recycling more and reducing waste going to landfill is not knowing if something can be recycled or not. We have seen this issue on the War On Waste TV show relating to takeaway coffee cups.
A takeaway coffee cup such as those sold millions of times daily throughout our cities is made of many components. This makes it extremely difficult to efficiently recycle.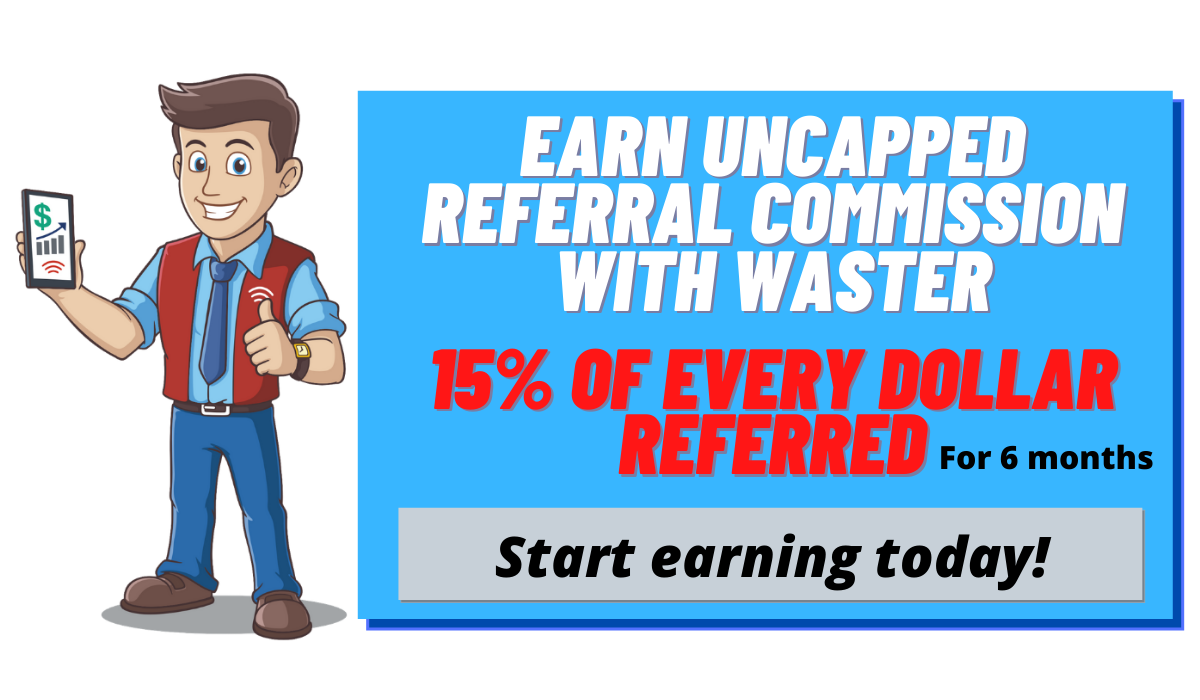 In many areas, the advice is simply to dispose of these cups in general waste bins. This obviously is a terrible outcome for the environment. Especially when you consider that you only took a minute to drink your morning brew.
Planet Ark is working on producing a labelling system. We quote below:
"The Australian Recycling label provides you with easy to understand recycling information when you need it most. In those few seconds when you are deciding what bin the package goes in. The ARL is evidence-based allowing brand owners to confidently label their products, assisting their customers to dispose of the product correctly and efficiently."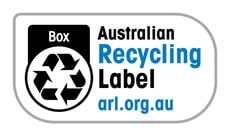 "The ARL is designed to be easy to understand. It shows what needs to be done with each piece of a package to dispose of it in the best way. The information is conveyed through a combination of well-known symbols and simple descriptions."
"Each label has a number of parts and there can be up to three labels next to each other on a package. The word at the top of each label indicates what piece of the packaging the label is referring too."
Will it apply to Brisbane City Council bin collection as well as commercial rubbish bins?
As the labels will appear on products in the near future, we would also expect to see recycling behaviour change for residential kerbside collections (for Brisbane City Council bin collection).
Brisbane City Council bin collection has recently awarded a new multi-year tender for bin collection days (Brisbane City Council bin days). We will wait to see if the recycling approach changes to reflect this on the Brisbane bin calendar.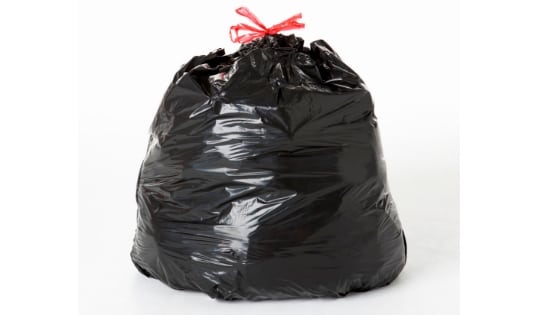 What to do to avoid problems on bin day Brisbane (or Brisbane bin night)
One of the most common issues with bin collections in Brisbane is missed bins or companies and residents forgetting to put their bin out kerbside for collection on bin day Brisbane/Brisbane bin night.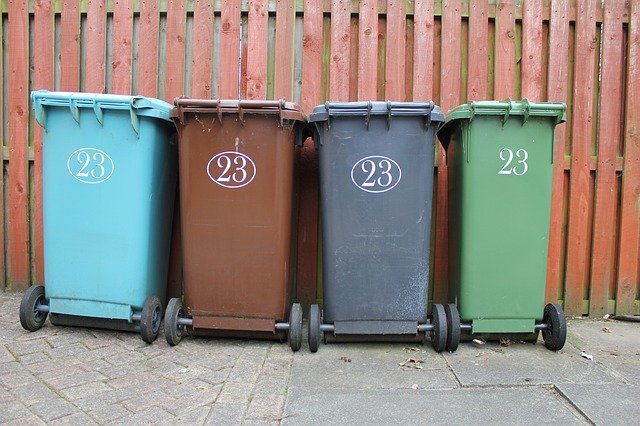 At Waster, we provide companies with Brisbane bin calendar information indicating when is their scheduled bin day Brisbane.
It is important to leave the bin out for collection the night prior to Brisbane bin day/bin night.
Most commercial garbage and recycling collection trucks run at night time or in the early morning (to avoid traffic) and hence it is important to have the bin in the correct position the night before.
In 2020, Waster launched a customer portal where clients can check their bin day Brisbane collection schedules (i.e. Brisbane bin calendar – Brisbane bin night).
New portal for Brisbane bin calendar information
If you are a private resident (Brisbane City Council Bin collection), your Brisbane bin calendar will be provided at the start of the year by your local council. This will set out the days your bins need to be brought kerbside to be collected (Brisbane City Council Bin days).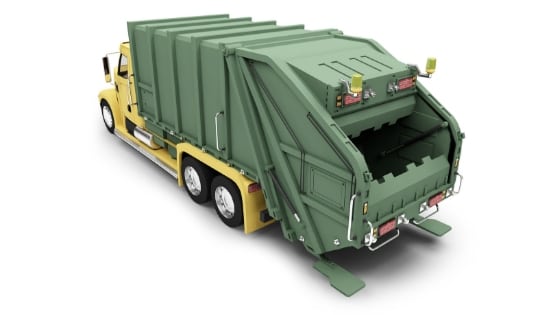 As a private business, your bin calendar Brisbane may be a bit more complex.
If you have multiple bins such as recycling collection Brisbane and general waste, it can be easy to lose track.
Waster emails our customers' bin calendar Brisbane schedules in advance when setting up a site. They are also emailed for any changes.
Through our customer portal, you will also be able to check up to the moment bin calendar Brisbane schedules.
Conclusion
We at Waster think this is a great idea. We should boost recycling and reduce general waste for bin collection Brisbane costs as it is rolled out.
Of course, this can only work as part of a joined-up and smart waste management strategy for the city of Brisbane. Labels on packaging will only benefit the environment if easily accessible recycling bins and options are also available for residents (Brisbane City Council bin collection) and businesses.
Government intervention will be required in light of the increasing difficulties caused by China restricting the importation of waste and recycling.
See blog on the ban on plastic bags in recycling Brisbane.
Tech is moving very fast in this space, check out the new 3d printer machine that promises to recycle garbage.
Check out a video as below showing how one major Australian business is proposing to work with the new recycling labels:
Rubbish bin collection Brisbane: when you are running a busy and demanding small or medium business, you really need your utilities to be reliable, accountable, as economical as possible and enable your business to have the flexibility to grow.
We run through a number of benefits from moving to Waster for your Brisbane rubbish bin collection requirements for any business. And also highlight that in 2021, you most certainly do not need to sign a multi-year contract for waste services, locking your business into a single supplier and potential automatic rate increases.
Recycling Collection Brisbane: what recycling services are available!
If you arrange waste collection services for your business, you may also be asking yourself what recycling collection Brisbane services are available.
At Waster, we are huge believers in reducing waste management costs by promoting sustainable recycling bin services.
As recycling collection in Brisbane is not impacted by the landfill levy imposed on dumping at landfill, recycling collection Brisbane is not relatively cheaper.
So what services are available for your recycling and how will they benefit your business?
Cardboard recycling collection Brisbane: This is, of course, the easiest and most straightforward bin service. Cardboard recycling is the cheapest recycling collection Brisbane option and suits all types of businesses – from offices to cafes and restaurants.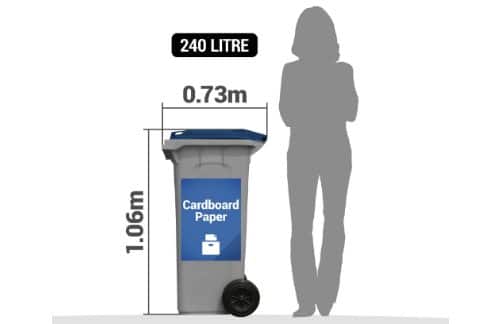 Commingled recycling collection Brisbane: This is the yellow bin service that is most suitable for containers like bottles and cans. It is a very versatile service and particularly suites cafes, etc.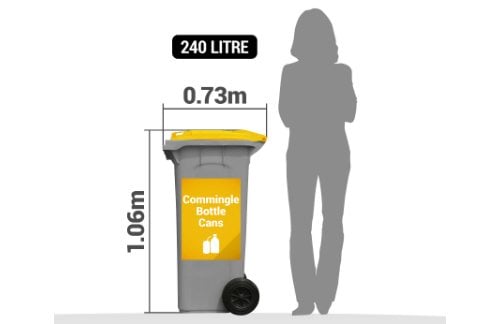 Organic recycling collection Brisbane: If your business produces lots of food waste such as a restaurant or cafe, greengrocer, vegetable shop, etc, your business likely has very heavy bins.
Organic bins are taken for either composting or for electricity generation and hence avoid landfill.
When organic recycling collection Brisbane bins are used for electricity generation, the food decays and emits gases which are burned for energy.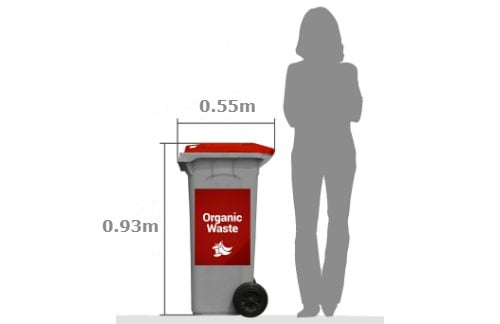 Rubbish bin collection Brisbane: arrange your services online!
Through the Waster online customer-focused model, you can arrange your high-quality waste and recycling services online today.
The price you see is actually the price you will pay with no hidden or unexpected charges or fees such as environmental fees, bin rental fees, site fees, etc.
As rubbish bin collection Brisbane prices and costs are increasing year on year due to the reintroduction of a landfill levy in 2019, you really need to focus lots more effort on keeping your prices for waste collection and recycling as low as possible so as not to impact your business.
You will likely be aware of your recent invoices that the prices for rubbish bin collection Brisbane (for pretty much any business type) have really jumped in recent months.
The QLD State Government took the decision of reintroducing a large levy on dumping at landfill. You can see more detail on the landfill levy here.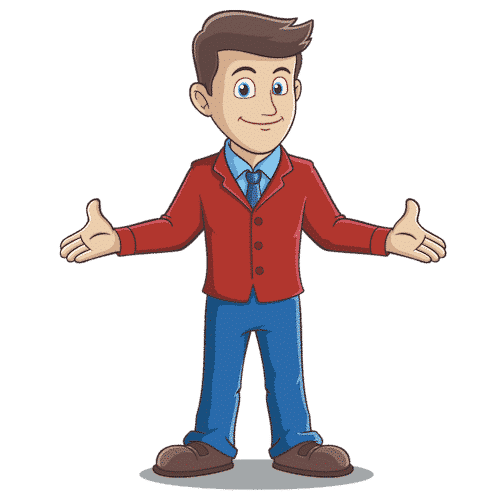 No need to sign a long term (often multi-year) contract
The common practice in the Brisbane and Australian waste industry was to require customers to sign long term contracts with automatic rollover clauses.
This meant that even the smallest customer, with only a few services, would have to sign a multi-year, lock-in agreement.
On top of this practice, twice or even three times per annum cost increases were becoming standard practice. This results inevitably in what started as being competitive collection prices, soon become anything but.
Through Waster, we provide all services on flexible 30-day terms. The only instance where this varies is when you require large capital equipment to be installed like balers or compactors. This means that rubbish bin collection Brisbane is easier than ever to organise for any kind of business.
We provide services to lots of types of Brisbane companies from large manufacturing businesses to small home offices requiring only a simple shredding service.
By providing flexibility to you, we believe it is the best guarantee of our customer service standards and commitment to minimise your ongoing costs.
How to efficiently arrange your rubbish bin collection Brisbane services online today
Simply access out online shop for rubbish bin collection Brisbane services by hitting the big blue button below:
You can check out comparison prices for all major services and bin sizes including general waste, cardboard recycling, commingled recycling, sanitary, grease trap etc.
We offer discount rates for multiple bin pickups and also can speak to you about bundled pricing discounts for larger pickup options.
If you have any queries or have a large site that you want to discuss a cost minimisation programme about, please utilise our free cost comparison service as below. We will reply to you within 24 hours indicating the savings your business can make by moving to Waster.
As such, we look forward to speaking to you! We offer all services including grease trap Brisbane services and all recycling etc.
Our pricing is extremely competitive in 2020 and we look forward to helping your business over the next few years and make sure things go smoothly on Brisbane bin night.
Contact us on 1300 927 837 if you have any questions of recycling Collection Brisbane or your Brisbane bin calendar.
Rubbish Collection Brisbane
We are big fans at Waster for reducing costs from waste collection and also boosting recycling – these double benefits can often go hand in hand.
In this blog, we will cover the new Queensland Government plan to boost cans and container recycling that was originally implemented from 2018. In 2020 continuing into 2021, it is well up and running.
These schemes are quite like the long-standing programs in South Australia (in place since the 1970s), whereby you receive money back for recycling containers (and is so successful c.80% of containers are recycled). It also reminds Mr Waster of collecting old glass bottles for refunds when he was a kid!
Waster offers a real alternative in rubbish collection Brisbane (smart waste collection) services for small and medium businesses – we provide low cost, reliable waste and recycling services on flexible 30-day agreements.
You can check out our Brisbane rubbish removal service options, bin sizes etc by clicking on the link below.
We provide all services from junk removal, commercial rubbish bin collections, green waste removal, skip bin services and all other associated services.
Rubbish collection Brisbane: a new program to reduce cans in landfill
The Queensland Government has launched a new program for recycling Brisbane that will give back money or rebates for cans and containers. The project is covered in the Brisbane Times. We quote from the article below:
"The "cash for containers" scheme – long supported by environmental groups trying to reduce plastic litter in rivers and oceans – was launched on Friday morning by Environment Minister Steven Miles."
"The money from recycling plastic, cans and cardboard containers could raise $25 million for community groups every year." See our blog on glass recycling.
"Greenpeace points out Australians use about 14 billion drink containers a year, but only about half were recycled. About one in three or one in four pieces of litter was a drink container."
"Most drinks sold in containers between 150ml and three litres will be included and eligible containers will be clearly marked."
"Plain milk, pure juice and wine containers would not be included in the scheme."
The funding raised from the project (to start in 2018) will be used for charities and community / environmental groups.
You can also check out our bin options for commingled recycling and recycling in Australia.
Waster's conclusion on this
Schemes such as these are great for getting people engaged and interested in boosting recycling.
It is great to engage young people and ensure they start making the right choices at an early stage.
Check out our blog asking if waste incineration has a role to play in Australia.
See a short video below on the real benefits of business recycling. We have also published a recent blog on how one Japanese village is trying to achieve zero waste.