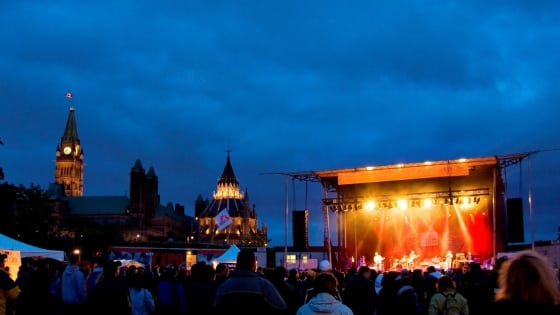 Bin Hire For Events 🎉 – Arrange Short-Term Event Rubbish Bin Hire
Bin Hire For Events 🎉: At Waster, we specialise in regular bin pickups for garbage and recycling. Additionally, we provide low-cost bin hire for events all throughout metro regions in Australia. In the blog below, we will talk about what you should ask and look out for when you are comparing event waste management companies.
---
>Download Now: Free PDF Business Owners Guide To General Waste Bin Services
---
sports event
– check the key questions to ask as below re bin hire for events.
How Waster can help with bin hire for events
Waster provides all waste and recycling services to small and medium businesses – from general waste bin hire, cardboard recycling, commercial sanitary bins and innovative solutions for organic food waste bins – to reduce waste to landfill.
For our regular customers, we operate on 30-day agreements with our double quality guarantees:
Our services guarantee that if you are unhappy with our service for any reason – you can cancel at any time on 30 days' notice. You will never be locked into a service that does not work for you. 
Our price-match guarantees that we will match any written or emailed "like for like" quote for the services as described above. You can be confident that you are receiving excellent pricing from Waster as well as excellent service.
Click on the links above or below to check out our pricing for regular services.
When would I need to arrange bin hire for events?
Some people leave arranging bin hire for events until the week prior. This is, of course, not a great idea. That is if you prefer scrambling for event bins at the last minute. But I guess who would even want that?
Anyway, for many festivals, you will need a large number of bins. In other words, you will need lots of smaller wheelie bins and larger bins for the back of the house or area the event will transpire. Getting these arranged and delivered on time requires a bit of organisation.
For event waste management, we would suggest you organise one month prior.
What bins should you get for your event?
This will, of course, depend on your event and what your objectives are (i.e., how much you want to focus on recycling bins for commercial use) and whether you intend to separate out organic food waste back of the house (i.e., in the food preparation areas).
To further answer this question, the usual practice for large events is to have bin stations situated strategically around the event, combining a general waste bin with a commingled bin for bottles and cans. Most people are reasonably aware of commingled recycling and should have a decent idea as to what is recyclable or not. In saying that, you can still see below for more details on this.
It is usual to get numerous 240-litre wheelie bins – general waste partnered with commingled recycling. You would also likely get some larger front lift bins, such as 3m bins etc. for the back of the house.
Depending on how long your event lasts, these bins could be emptied once and then removed or emptied every day until the festival ends.
You would, of course, need to check with your bin hire for any event waste management companies if they provide services on weekends.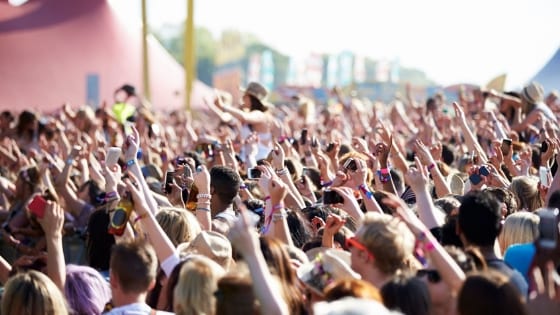 Can you recycle at your event?
You should know that bin hire for events has some unique problems that hinder recycling. If you really want to maximise recycling at your concert or festival etc., you will need to put in quite a bit of effort.
The Glastonbury music festival in the UK puts a lot of effort into recycling and plans a long time in advance. You really need to consider how and where the recycling will be done and produce posters and train volunteers or employees to take part.
Additionally, you should remember that concert-goers may be enjoying some drinks. Or, they could be focused on the music and so may not be as aware of recycling bins as usual.
You can certainly recycle, but it will not be as easy as you expect. Recycling at the back of the house will be easier than at the front of the house. This means you can recycle more easily at the back of the preparation area than in any other place.
When will the bins' delivery for event rubbish bin hire occur?
For bin hires for events, you will find it better if the delivery occurs the day or two before. This will remove stress for everyone involved. Delivery on a Friday and removal on a Monday will likely be cheaper than delivery and removal on a weekend.
Pricing and quotation: price on application
Pricing really depends on the number of bins, your location, the bins' expected delivery date and the frequency of the bins' emptying.
Contact us at info@waster.com.au or call on 1300 927 837 for more details.
See our commercial rubbish bins services in Gold Coast.
Are there any extras such as additional tonnage?
For events bin hire, you need to check the small print as regards what is and what is not included.
You should confirm the inclusion of delivery and removal.
If you have ordered skip bin hire – i.e. for bins bigger than a 4.5m front lift bin – you will have a tonnage allowance in your price. You should confirm how the amount charged on any additional tonnes. Furthermore, you should also find out if the charge is rounded up to wholes tonnes or billed at the exact tipping rate.
Conclusion on event rubbish bin hire
We know that organising any event, from a birthday party to a major music festival, can be quite a major hassle. We find this especially true with all the cleaning up that needs to be done on and after the event.
Choose Waster, one of the best waste management companies in Australia to help with your bin hire for events. We can help you focus on recycling, keeping costs low and letting you stress about one less thing!
Contact us today!