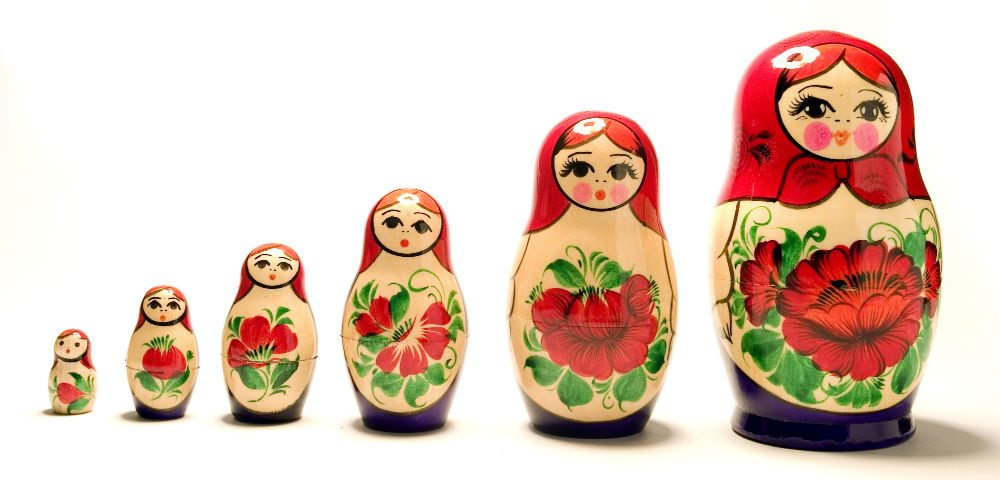 Bin Sizes Australia: Book Online Today For High Quality Waste Collection
Bin sizes Australia: If you are a small (or not so small) Australian business or organisation who needs to organise it's own commercial waste collection services, you probably have lots of questions such as who is the best provider, what is the best collection frequency for my business and also what is the best bin size to suit my needs and waste streams.
We will run through in this blog some information on what are the most common sizes of bins for garbage disposal available in the Australian waste management market – provide some info on their dimensions etc – which should help you make the right choice for your business.
When arranging bin collections – getting the right bin size at the beginning can save you lots of heartache and expense later on.
The right bin size will mean that you do not have too many collections (i.e. that the bin is not being collected and paid for when half empty).
If you get too large a bin – you may then have an infrequent service – and have to deal with the smell of rubbish – which is not great in the Aussie summer!
You should also be aware of the space available at your location for bin positioning. For example – residential sites would not be able to have a front lift bin due to health and safety concerns.
If you intend to push the bin to the kerb for collection – the largest bin you could really select is a 660 litre bin sizes Australia.
Note: we also covered more detail on the topic in our blog on small wheelie bin – discover what is the right size for your business.
Overview of bin sizes Australia – standard sizes and dimensions
The waste management and recycling industry in Australia measures bins in volume contained – bins are generally standardised sizes (to facilitate collection by varying garbage truck systems and equipment).
Smaller wheelie bins are described in litres i.e. the standard small wheelie bins are in sizes 120 litre (0.12 cubic metres), 240 litre (0.24 cubic metres), 660 litre (0.66 cubic metres) and 1100 litres bins (1.1 cubic metres). Remember that one cubic metre is 1000 litres – thanks to the metric system of measurement.
Check out bin sizes below in our image: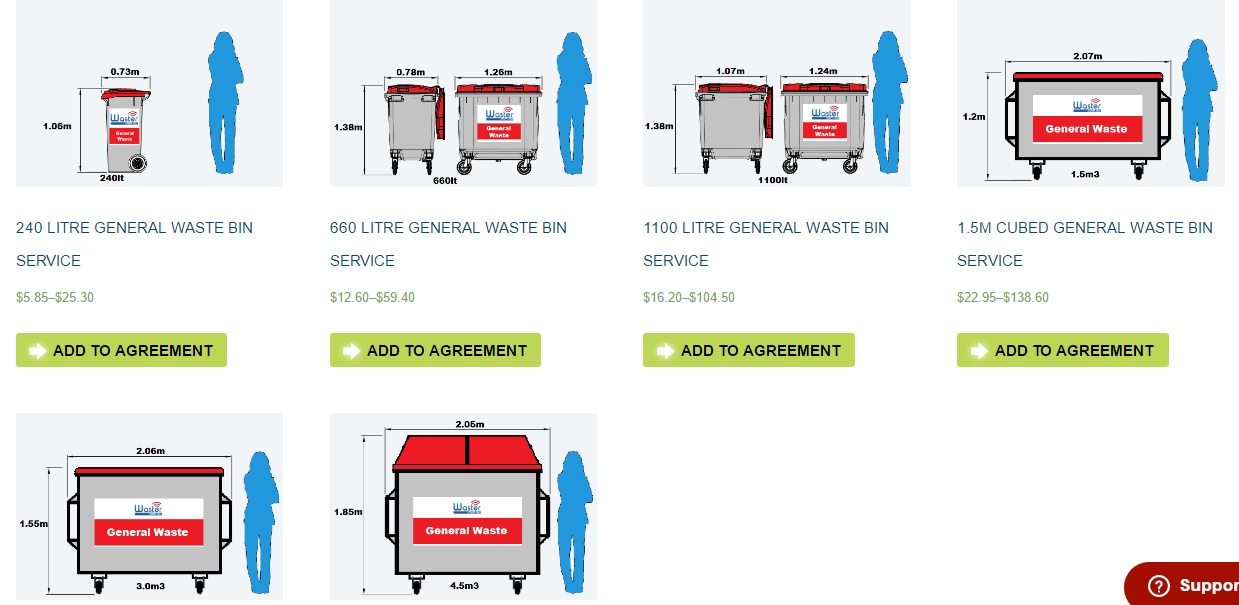 You can check out the exact sizes and dimensions by clicking on the links above – this will let you be certain that the bin will fit into your location and through doors etc.
For larger bin sizes – the common industry methodology is to use cubic metres – i.e. 1.5m, 3.0m and 4.5m. These bin sizes can be easily collected efficiently by a regular garbage truck. For larger bin sizes Australia we get into the realm of skip bins which can run up to c.30 cubic metres. However, the collection methodology for these skip bins is quite different i.e. the bin will be taken away to be emptied and usually requires a dedicated truck for collection.
Once you know your bin sizes Australia – what can you do next?
Knowing how much volume of waste and recycling commodities you produce is the basis for starting a proactive waste management plan that can reduce your spend and see a real jump in your environmental performance. See an introduction to formulating a waste management plan here and also a real world example (Adelaide recycling) of how a business can reduce costs by implementing smart recycling options.
Check out our services, prices and schedules by clicking on the button below:
skip bins Brisbane
for construction bins and also
waste management recycling
.
For answers to any questions you may have on skip bin sizes, a waste management system, access issues for getting a bin collected and frequencies – please contact us on 1300 927 837.
Please note – when arranging bin hire – you will have your bin delivered in one week.