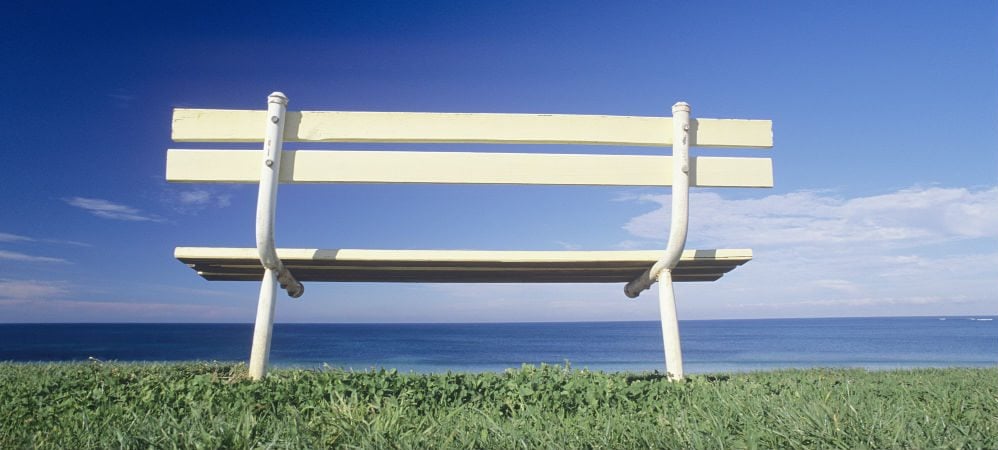 Bin Waste Services: Save Up To 30% On Waste Services In 2019!
Bin Waste Services: Waster has printed its new flyers, designed to detail to future customers the pluses of our offering to small businesses. The flyer highlights the key value offered by Waster in a quick and easy manner.
We encourage any existing Waster customers to pass our details to their friends and contacts to take advantage of our referral offer – you will receive $50 of your next monthly waste bill for any customers you refer who sign up to Waster.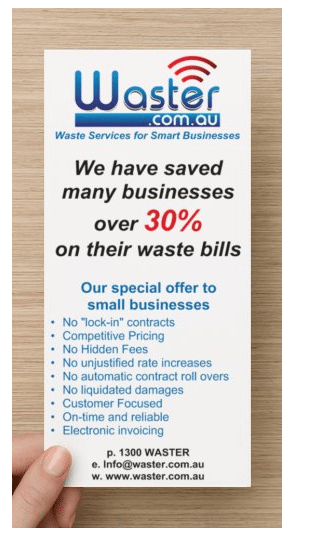 Bin waste services – copy from flyer and key points
We have saved many businesses over 30% on their waste bills
Our special offer to small businesses
– No "lock-in" contracts
– Competitive pricing
– No hidden fees
– No unjustified rate increases
– No automatic contract roll overs
– No liquidated damages
– Customer focused
– On time and reliable
– Electronic invoicing
Compare, save and sign up on-line today
How to book your bin waste services with Waster today
Waster has been specifically designed to offer low cost and reliable waste services to small and medium Australian businesses. You can book services through our online waste shop for locations in all major Australian metros including Sydney, Newcastle, Wollongong, Melbourne, Geelong, Adelaide, Darwin, Gold Coast, Brisbane, Hobart and Perth.
All our services are delivered on flexible 30 day terms that you can cancel at any time (by providing 30 days notice in writing). The only cancellation fee is a $75.00 bin removal fee if you cancel within 12 months of inception. We provide electronic waste services invoice as standard.
This is a polar opposite to existing waste industry practises where you are required to sign a long term (generally multi year contract) and would face charges for liquidated damages etc (i.e. based on the length of contract left to run if you cancelled early).
You can check prices and book your preferred service type and schedule by simply accessing our online waste shop. Click the blue button below to access the waste shop