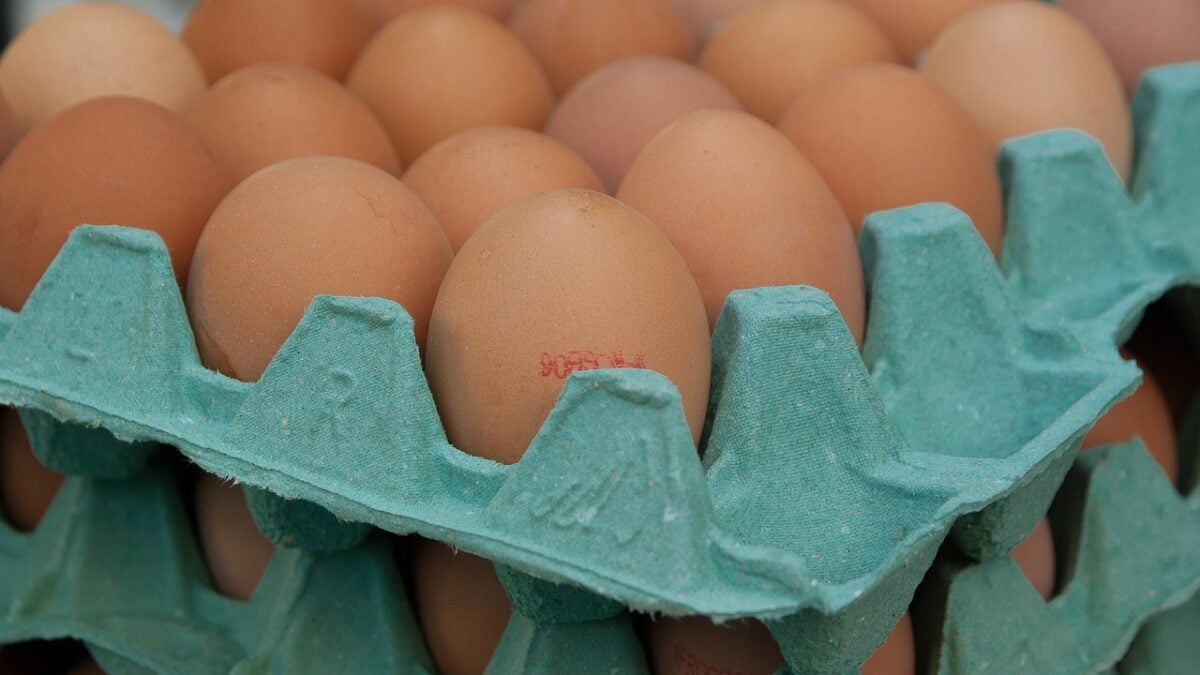 Can Egg Cartons Be Recycled? Are You 'Eggcited' To Find Out? ♻️
Can Egg Cartons Be Recycled? ♻️: In this blog, we discover if you can recycle your egg cartons cluttered in your kitchen at home. We also find out some other ways to deal with your egg cartons aside from recycling them. Continue reading to learn more. 
At Waster, we always strive to answer our readers' questions here and there. We have had some interesting (but not unusual in any way) questions here such as "Can you recycle shoes/trainers?", "Are X-rays recyclable?" and  even "Is fridge recycling possible?"
Today, we aim to answer another question similar to those mentioned above. We have had a flurry of questions pertaining to egg cartons recycling. This is expected, as egg cartons have a weird shape and feel to them that make them quite confusing to determine what to do with them.
We definitely welcome this question and will answer as best as we can. Australian egg farmers produce approximately 16.9 million eggs everyday, equating to 6.2 billion eggs each year – imagine the amount of egg cartons produced to contain them! So, it is necessary to responsibly deal with your egg cartons waste to help the environment and save valuable natural resources.
Recycling, of course, comes first to mind when thinking of how to deal with these containers. But, can egg cartons even be recycled? Additionally, are there any other options we can do to deal with these egg cartons? Below, we answer all your questions. 'Eggciting', right?
Waste and recycling solutions for small and medium Aussie businesses provided by Waster
Before we take you further into the discussion and determine whether or not you can recycle your egg cartons waste, we want to share Waster with you.
Who is Waster? Why do plenty consider it as one of the best waste and recycling companies in Australia?
---
>Download Now: Free PDF Business Owners Guide To Commingled Recycling Bin Services
---
Simply put, Waster provides you with innovative solutions for your and your business's waste management and recycling needs. In addition to that, we provide flexible, 30-day contracts instead of the typical lock-in contracts, which proves a better choice nowadays.
Click on the blue button below to learn more.
---
READ: How To Recycle Your Old, Unused Bicycle 🚲
---
Yes, recycle your egg cartons!
To answer your question, you can most definitely recycle your egg cartons to get them off your hands whilst keeping them off landfill. Majority of egg cartons are made from 100 per cent recycled paper, which means you can place them in your home recycling bin. We strongly encourage you to do so instead of placing them in your general waste bin. Below, we delve even further and enumerate the types of egg cartons and what to do with them.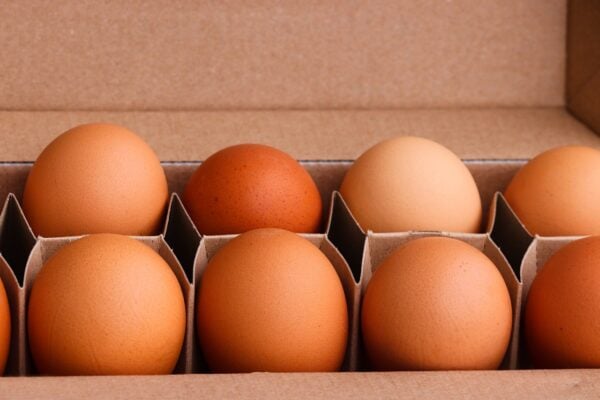 Types of egg cartons and what to do with them
According to Ecobin, there are three types of egg cartons which are commonly found in Australia. We state them below.
 1. Pulp egg cartons
The first of the three are pulp egg cartons. We can consider this type of egg carton as the most commonly used and eco-friendly one. They are made up of pulp: a slurry that came out of recycled paper and cardboard mixed with water and fibre glass.
Like any other type of cardboard, you can recycle pulp egg cartons just fine. They are recycled to create more of these pulp egg cartons when thrown into the correct recycling bin.
However, if you find egg stains on them, avoid placing them in the recycling bin as you will contaminate a whole batch of recyclables. Instead, you can opt to throw stained pulp egg cartons into your organic (or compostable) waste bin. As they are completely biodegradable, they can make soil better after being composted. If you buy eggs on a regular basis, we suggest you to buy eggs contained in pulp egg cartons.
2. Foam egg cartons
The second type of egg carton is foam egg cartons. They are made from polystyrene, a type of plastic.
Can you recycle foam egg cartons? Unfortunately, you cannot. They do not break down well in recycling centres. Some are recycled into hard plastics, but almost immediately they are sent to landfill after that. Now, how do you deal with foam egg cartons?
Simple – try to reuse them as many times as you can before finally disposing of them. You can still use them as egg cartons for quite some time with a bit of cleaning and sanitasion. In addition, they can serve a different purpose such as DIY school project material for kids, planters and more.
Still want to get rid of them? You can send them in bulk to poultry farms. They will reuse the foam egg cartons for the same purpose. Sell them online – some wise people have already done so!
3. Clear PET plastic egg cartons
The last type of egg carton is clear PET plastic egg cartons. They have only been popular over the past few decades, becoming a more common option over the years. Like foam egg cartons, they are also made of plastic. Called Polyethylene Terephthalate (PET), it is a form of plastic that is heated to become similar to moulds.
You can recycle this type of egg carton for up to 7 times. People prefer them because of their flimsy build and clear body and label which makes it easier to check the eggs. Recycling PET egg cartons help save more energy than making new ones, so we should recycle them whenever possible. Another option, however, is to upcycle them by turning them into art supplies.
Final thoughts on recycling egg cartons
There are different types of egg cartons, so you should examine first and research how you can dispose of them the proper way.
Remember that egg cartons are becoming more common because egg is an important part of peoples' lives, so we should do our best to deal with them responsibly so we can help keep the environment safe.
Contact Waster right now for your waste and recycling needs!
Does your Australian-based business need waste and recycling services? If so, then you have come to the right web page!
Please call 1300 WASTER (1300 927 837).  You can also email us at enquiries@waster.com.au if you have any further questions. Find the best deals in terms of waste and recycling pricing and services!