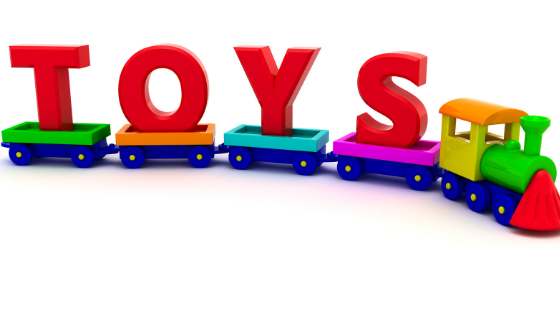 Can Toys Be Recycled? – Recycled Plastic Toys Options
When you look back – one of the very best things in childhood – is getting a new toy. The sheer joy and excitement in getting an amazing new toy that you have been waiting and hoping for. Of course – like many things in life – the hot toy of today – could become the unwanted item of tomorrow. In 2019 – with so many toys made from plastic – you may be asking " can toys be recycled?"
As toys are so often made of mixtures of materials such as various types of plastic, metal etc – they tend to be a nightmare to recycle. It is fair to say that of the toys that are not given to someone else, passed down to a junior sibling or "re-gifted" – 99% plus will end up in general waste.
Of course – in an environment where incineration is used – these items may at least create electricity – but in Australia, the vast majority will end up in landfill.
So – in 2019 – can toys be recycled?
Up to now – the only real option to recycle toys was to break them up into various items yourself. The website earth911.com explains:
"To recycle children's toys, you'll most likely need to break them apart into separate materials. While metal and electronics components can be easier to recycle, toy pieces made of plastic and wood may be more difficult."
"Recycling plastic toys is difficult. You are unlikely to find municipal programs that accept them. The main problem is identifying what type(s) of plastic the toys are made from."
This obviously is a lot of work – and is beyond the dedication of the average citizen.
What other options are available for toy recycling?
To offer toy recycling options to our customers – Waster has partnered with Terracycle to provide Toy waste – Zero Waste Boxes.
Through this service as described here:
"The collected waste is mechanically and/or manually separated into fabrics, metals, fibers, and plastics. Fabrics are reused, upcycled or recycled as appropriate. Metals are melted so they may be recycled. The fibers (such as paper or wood based products) are recycled or composted. The plastics undergo extrusion and pelletization to be molded into new recycled plastic products."
What sort of waste is accepted?
"Toys or toy pieces, cards, dices, game boards, packaging from board games, books with sound, handheld electronic games and players, remote control vehicles, electronic stuffed animals, baby toys, building sets, stuffed animals, puzzle pieces, game pieces and action figures."
What can not be included in the Toy Zero Waste Box:
You may not include household hazardous waste such as lithium ion batteries, pressurized canisters, pesticides, paint or medical sharps.
We offer the Toy recycling boxes in two sizes – small and medium.
When you order a box – it is sent via direct post. When you fill it with toys for recycling – you can return it via the stamp addressed and pre paid postage.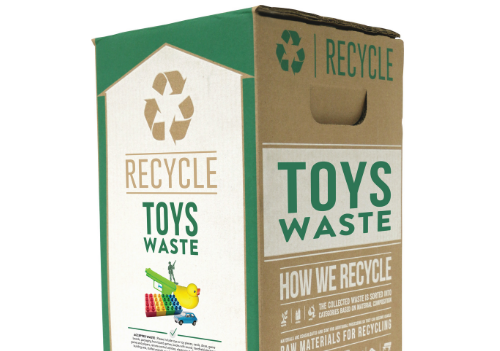 Conclusion on can toys be recycled.
Recycling toys is never easy – but using the Terracycle recycling boxes is probably the best option available in Australia in 2019.
For more info on Terracycle – see our blog on recycling boxes – or also see the Toy recycling box options here.