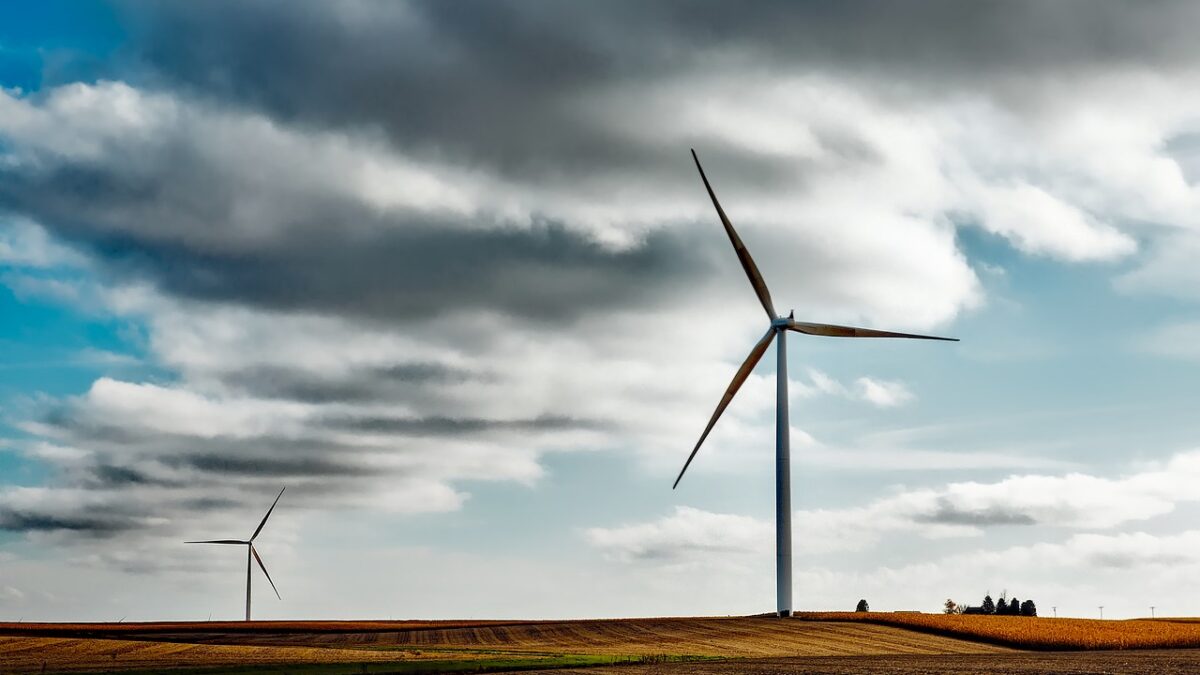 Can Wind Turbines Be Recycled? 🍃 Let Us Discover
Can Wind Turbines Be Recycled? 🍃: In this blog, we talk about wind turbines' recyclability. They have become quite an issue to us, with them piling up in landfills. Plenty of companies have begun exhausting their resources and continue to find ways to deal with these blades. 
Plenty were surprised when they read about our written blog on aeroplane demolition and recycling. They certainly did not expect that some bodies dedicated themselves to tinkering, removing and reusing parts of a complicated machine. However, will this also be the case for wind turbines?
As a child, I always found myself fascinated when I see these huge wind turbines. Whenever I see them, I always got a peaceful vibe. Wind turbines can calm some nerves down; that is for sure!
---
>Download Now: Free PDF Business Owners Guide To Commingled Recycling Bin Services
---
But now that I have grown up, I've seen them in another perspective. Of course, I still feel at ease when I see them. However, I have also become quite the environmentalist myself and wonder where do they go at the end of their lives – the blades, specifically. The wind turbines I saw as a kid probably now rest at landfills, unfortunately.
What about the resting wind turbines of today?
Finally, here comes the important question: can wind turbines even be recycled? The answer? Let us see below.
Waster discussion
Who is Waster? Why do plenty consider it as one of the best waste and recycling companies in Australia?
Simply put, Waster provides you with innovative solutions for your and your business's waste management and recycling needs. In addition to that, we provide flexible, 30-day contracts instead of the typical lock-in contracts, which proves a better choice nowadays.
Click on the blue button below to learn more.
---
---
Can wind turbines be recycled? Recycling them might be a challenge
Truthfully, plenty of us folks never expected the size of wind turbines. What looks little when viewed from afar or from books and televisions is actually quite gargantuan when one goes near it. Wind turbines used for energy production exceeds 50 metres in length. Bloomberg's Chris Martin even stated that it far exceeds a Boeing 747 wing.
So, what does this all mean?
Quite simply, it means that wind turbines cannot simply be taken away and recycled and/or landfilled. Proper personnel first make them as small as possible so that they can take them away. Typically, they saw them using an industrial saw covered with diamond. This diamond-covered saw is then used to cut through flexible fibreglass. They cut them into three so they can go fit inside tractor-trailers (or simply a truck).
The severed fragments look like bleached whale bones nestled against one another.
Problem in the US
According to Bloomberg:
Tens of thousands of aging blades are coming down from steel towers around the world and most have nowhere to go but landfills. In the U.S. alone, about 8,000 will be removed in each of the next four years. Europe, which has been dealing with the problem longer, has about 3,800 coming down annually through at least 2022, according to BloombergNEF. It's going to get worse: Most were built more than a decade ago, when installations were less than a fifth of what they are now.
Unfortunately, one cannot just simply crush, recycle, reuse or repurpose wind turbine blades. Alternatives were not found… not until this period in time. We will delve deeper below.
Can wind turbines be finally recycled? Vestas says yes!
Finally, we may see an end on wind turbines cluttering and rotting away in landfills.
Just a few months ago, makers of wind turbines Vestas revealed their new technology that can enable the full recycling recycling of wind turbines, therefore avoiding the going of old blades into landfills.
Using the new technology the glass or carbon fibre is separated from the resin and then chemicals further separate the resin into base materials, that are "similar to virgin materials" that can then be used for construction of new blades. Vestas said.
The project is a cooperation between Vestas; chemical producer Olin (OLN.N), which produces resin for turbine blades; the Danish Technological Institute, an independent research and technology institute; and Denmark's Aarhus University.
The project aims to develop the technology for industrial scale production within three years and also sees potential for the technology to be used for airplane and car components.
Veolia, too!
Before Vestas, GE has already announced the first US recycling program with Veolia that aims to deal with turbine blade recycling. They renewed a multi-year agreement with Veolia North America, setting up the for first US wind turbine blade recycling.
Basically, the program aims to shred and use the raw material from wind turbines to manufacture cement. This, therefore, creates what we call a 'circular economy'. Check out our blog regarding that – that might also be a good read for you.
As a result of all of this process, we can also expect wind turbines to become fully recyclable. In addition, this also reduces carbon dioxides emitted from producing cement by a significant 27 per cent.
Conclusion: we hope to see more wind turbines get recycled
In the past, no one would have expected to fully recycle wind turbines. After all, who would not find them too large to even do anything?
However, technology continues to improve every day. Just as technology continues to improve, people's urge to save the environment also grows. Combine these two together, and you have developed, somewhat-complicated technology specifically targeted to make the environment better.
We here at Waster certainly hope to see more development – not specifically in recycling but in other sustainable ventures.
Do you, too? Leave a comment below if so!
On a different note, can we find value in tinkering with old mobile phones? Can we find valuable metals such as gold, even? Learn more by watching this video below:
Contact Waster today for your waste and recycling needs!
Does your Australian-based business need waste and recycling services? If so, then you have come to the right web page!
Please call 1300 WASTER (1300 927 837).  You can also email us at enquiries@waster.com.au if you have any further questions. Find the best deals in terms of waste and recycling pricing and services!