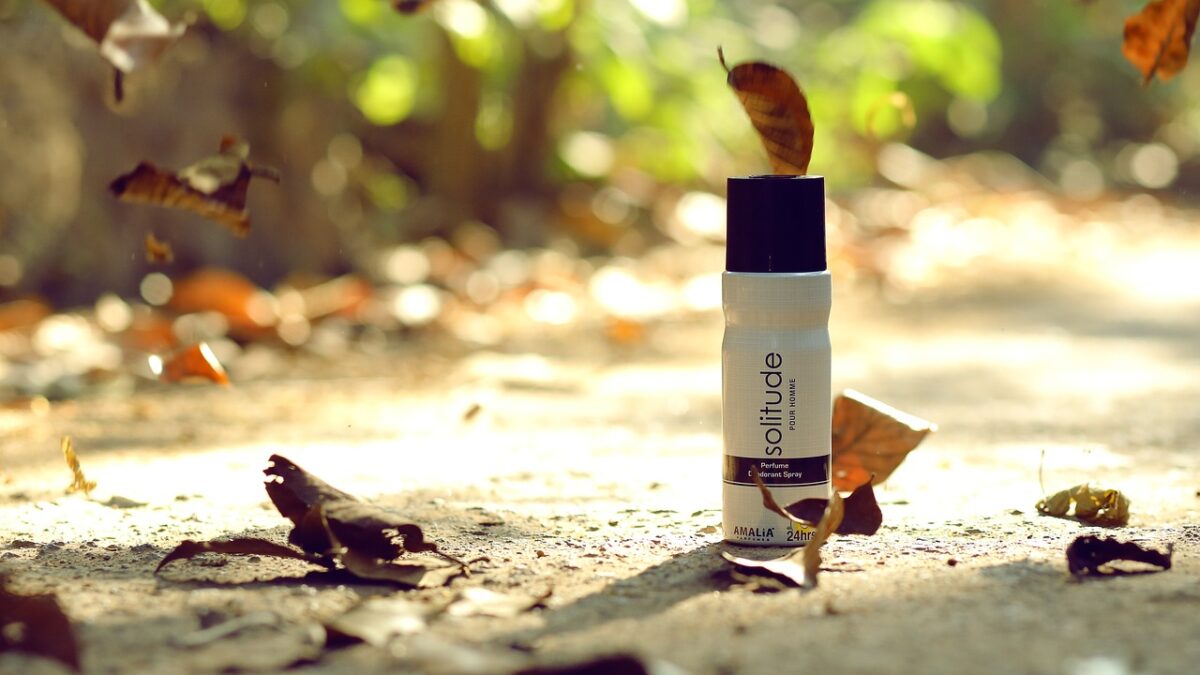 Is It Possible To Recycle Deodorant Containers? ♻️
Can You Recycle Deodorant Containers? ♻️: In this blog, we talk about the possibility of recycling deodorant cans or bottles by placing them in your kerbside recycling bin. Can you easily recycle your used and empty deodorant cans at home? Continue reading our blog to learn more.
Maybe even more than looks, smelling good matters the most when it comes to attracting or catching someone's attention. Before you even think about masking your natural smell with the most expensive and famous brands of perfume, you first have to think about using a deodorant to remove any stinky smell. This, of course, can effectively boost one's confidence and remove any problem when it comes to hygiene.
However, another problem arises when using deodorant cans/bottles/tubes (any types of container, in general): what do you do with the container once you empty it? Can you recycle deodorant containers? In other words, how do you recycle different types of deodorant containers?
Let us get to the bottom of these questions. Mr Waster here will help you get out of this 'smelly' situation and help you determine what you can do with your deodorant containers. Below, we debunk another recycling 'FAQ' that many of our readers in the past have asked. Read on to learn more.
Short answer: depending on where you live, you may or may not. It may also depend on what type of deodorant you have. For example, aerosol cans can indeed be recycled.

– Mr Waster
Waster provision: recycling solutions available for small and medium Aussie businesses
Before we take you further into the discussion and determine whether or not you can recycle any kind of deodorant containers along with other vital information that you should definitely know, we want to share Waster with you.
Who is Waster? Why do plenty consider it as one of the best waste and recycling companies in Australia?
---
>Download Now: Free PDF Business Owners Guide To Commingled Recycling Bin Services
---
Simply put, Waster provides you with innovative solutions for your and your business's waste management and recycling needs. In addition to that, we provide flexible, 30-day contracts instead of the typical lock-in contracts, which proves a better choice nowadays.
Now, should a business that has collected a significant amount of waste such as deodorant containers or other types of items want to do good to the environment and recycle, then check out the overview of our services below.
This garbage collection startup also offers a wide range of waste and recycling services. Small and medium businesses in Australia can enjoy a variety of bin collection and disposal services. They can easily arrange all of their waste and recycling needs through one provider, which equates to a headache-free and money-saving practice!
Whatever kind of service you want, we have! This includes general waste, cardboard or commingled bin collections, sanitary bin services, grease trap cleaning and other services such as organic food waste or confidential paper shredding bins.
You can arrange all your services with Waster and boost your recycling whilst reducing costs. You will also never be trapped into a long-term contract, as we offer the more flexible 30-day contract, instead, and as mentioned above.
Click on the blue button below to learn more.
---
READ: Are Balloons Recyclable? And What You Should Do With Them 🎈 
---
Now, on to determining whether you can recycle deodorant containers or not!
Recycle deodorant containers depending on its type
There are different kinds of deodorant containers. Let us talk about each type below.
Deodorant tubes
Can you recycle the deodorant tubes you have?
Yes, you can. However, you can recycle only parts of them in some cases. Quite frankly, you may have a hard time recycling them depending on your area.
Do you have any idea why it is quite difficult to recycle deodorant tubes? The answer to that is because it can be hard to determine what kind of plastic the deodorant tube you have is made of. As a result, you cannot tell right away if you can indeed recycle your deodorant tube containers.
If you have lots of deodorant tube brands at your home, they can be made from the following plastic types: high-density polyethylene (HDPE or #2 plastic), low-density polyethylene (LDPE or #4 plastic), or polypropylene (PP or plastic #5). Having different types of plastic materials from different brands of deodorant tubes can complicate the recycling process. What can complicate this even further is the fact that one deodorant tube brand may also contain different types of plastic within itself, making the material mixed. Finally, here comes the icing on the cake: some deodorant tube brands do not have a resin identification code, which makes it difficult to determine if you can recycle them or not.
With that said, there are still some areas that really accept deodorant tubes for recycling. Usually, the residents just have to follow these simple instructions: make sure to empty and remove the lid before placing it in a loose way in the recycling bin.
What about aerosol deodorant cans? Can you recycle one of these types of deodorant containers?
Some people prefer using the contactless aerosol deodorant cans to achieve a more pleasing smell and remove any unwanted odours. The question, is can you also recycle one of these types of deodorant containers aka deodorant cans?
As these are usually made of aluminium or steel – metal, in other words, the answer is yes! You can indeed recycle aerosol deodorant cans. You can also recycle similar metal products such as the following (read our blog on recycling facts Australia to learn more):
Aerosol cans (including deodorant)
Aluminium foil baking trays
Baby formula tins
Cooking oil tins
Food and drink cans
Pet food cans
To check out how you can recycle other products, go to our A-Z waste and recycling directory page.
Contact Waster right now for your waste and recycling needs!
Does your Australian-based business need waste and recycling services? If so, then you have come to the right web page!
Please call 1300 WASTER (1300 927 837).  You can also email us at enquiries@waster.com.au if you have any further questions. Find the best deals in terms of waste and recycling pricing and services!