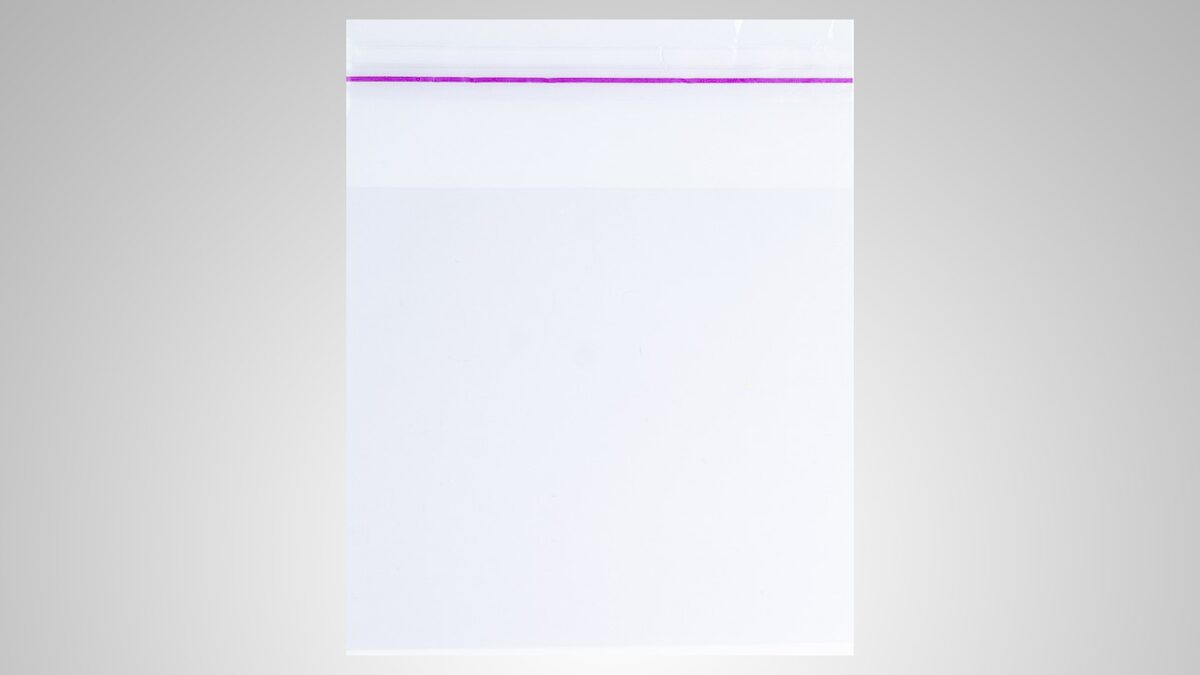 Can You Recycle Freezer Bags? ♻️
Can You Recycle Freezer Bags? ♻️: In this blog, we discover if we can (or cannot) recycle freezer bags. It is a commonly asked question of our readers, so we wrote this blog to answer our readers' question whilst also referring this to those who will ask in the future. Read on to learn more.
Plenty of people we know aside from our readers have already asked this question multiple times. Freezer bags such as Ziploc bags are quite intricate in build and design, therefore causing confusion to the people who want to recycle them.
But, we already have the answer for you. And, of course, the answer is yes! You can indeed recycle your freezer bags. We will discuss more about what you should know about recycling this type of plastic below. In addition, we will also discuss where you should recycle your bags.
Know more about Waster, smart small or medium Aussie businesses
Before we take you further into the discussion and share with you how you can recycle freezer bags and more, we want to share Waster with you.
Who is Waster? Why do plenty consider it as one of the best waste and recycling companies in Australia?
---
>Download Now: Free PDF Business Owners Guide To Commingled Recycling Bin Services
---
Simply put, Waster provides you with innovative solutions for your and your business's waste management and recycling needs. In addition to that, we provide flexible, 30-day contracts instead of the typical lock-in contracts, which proves a better choice nowadays.
Click on the blue button below to learn more.
---
READ: Are Bioplastics Good For The Environment? 🌏
---
How can you recycle freezer bags?
First of all, we discuss what freezer bags are.
Freezer bags are one of the most popular types of plastic bags that are very flexible and thin due to being made from polyethylene resin. Manufacturing companies also use polyethylene resin to produce many different products such as jugs, rubbish bags, egg cartons and more.
An example of a popular freezer bag is Ziploc, which we have mentioned above. Ziploc came from the 'ziplock', pertaining to how you can tightly close the top together due to a built-in locking device called an adhesive zipper or zip lock slider.
Doubling down on recycling freezer bags and more information
Again, we want to remind you to recycle your freezer bags instead of throwing them in your rubbish or general waste bin and sending them to landfill.
However, you might find it a bit difficult to recycle them as you cannot chuck them down your recycling bin and put them kerbside. They are made of plastic, a recyclable material, but are difficult to recycle because they are usually smeared with food residue which messes with the recyclable product. Contamination occurs in this case, which makes freezer bags hard to recycle.
Unless you or your local area have means (i.e., the available machinery) to recycle these plastic bags, you should find a better alternative. Below, we provide some information on how you can recycle your plastic freezer bags.
REDcycle: recycle your freezer bags here
Important Note: As of 9 November 2022, REDcycle is on a temporary pause. 
In Australia, resealable freezer bags are accepted by REDcycle's national recycling program, which you can participate in by going into certain stores that houses drop off points. And, do not worry about accesibility – you can find more than 1,800 stores nationwide on Coles and Woolworths stores usually located near the checkout.
Along with freezer bags, you can also opt to recycle other soft plastic items. As mentioned above, just put them in the REDcycle drop-off bins that are usually located near the checkout.
How does REDcycle recycle them?
You might be wondering how the process usually goes, so we cover that below.
The process itself is quite simple. REDcycle sends the freezer bags and other soft plastics eligible for recycling to Australia manufacturers. But, of course, they make their way first to REDcycle's facility for initial processing. As mentioned above, they then send it to Australian manufacturers Replas, Downer and Close the Loop. There, the freezer bags and other soft plastics undergo significant transformations.
Replas – When they acquire the materials, they turn them into a huge range of recycle plastic products from fitness circuits to sturdy outdoor furniture, to bollards, signage and more.
Downer and Close the Loop – They both use the soft plastic as a component of a new municipal road infrastructure, combining it with recycled toner cartridges and glass.
To add to all of  these good news, REDcycle does not export the soft plastic waste. The REDcycle recovery and recycling solution is all "on-shore" within Australia.
Is reusing freezer bags also viable?
Now, our readers should have already encountered the term 'reduce, reuse, recycle' when it comes to dealing with waste. We were taught to prioritise reducing and reusing first before even thinking of recycling.
Factoring that into the equation, should we consider reusing freezer bags a couple of times first instead of trying to recycle it immediately? The answer to that varies, in all honesty. Some prefer reusing them a few times whilst others only use them once then use a fresh one each and every time. Of course, we would recommend you the latter and switch every time as to avoid contaminating your food. Reusing freezer bags and contaminating them will result into you acquiring illnesses that can be much more severe than an upset stomach due to the toxins absorbed. We want people to be healthy and safe. What's a few more dollars if it saves you from sickness, right?
Recycle freezer bags: Waster's answer
We highly encourage you to recycle your freezer bags instead of throwing them into your rubbish bins. There are plenty of options all over Australia if you intend to do so, and you can find them in the most convenient of places: supermarkets.
We have got small and medium Aussie businesses covered!
Does your Australian-based business need waste and recycling services? If so, then you have come to the right web page!
Please call 1300 WASTER (1300 927 837).  You can also email us at enquiries@waster.com.au if you have any further questions. Find the best deals in terms of waste and recycling pricing and services! Contact us now!