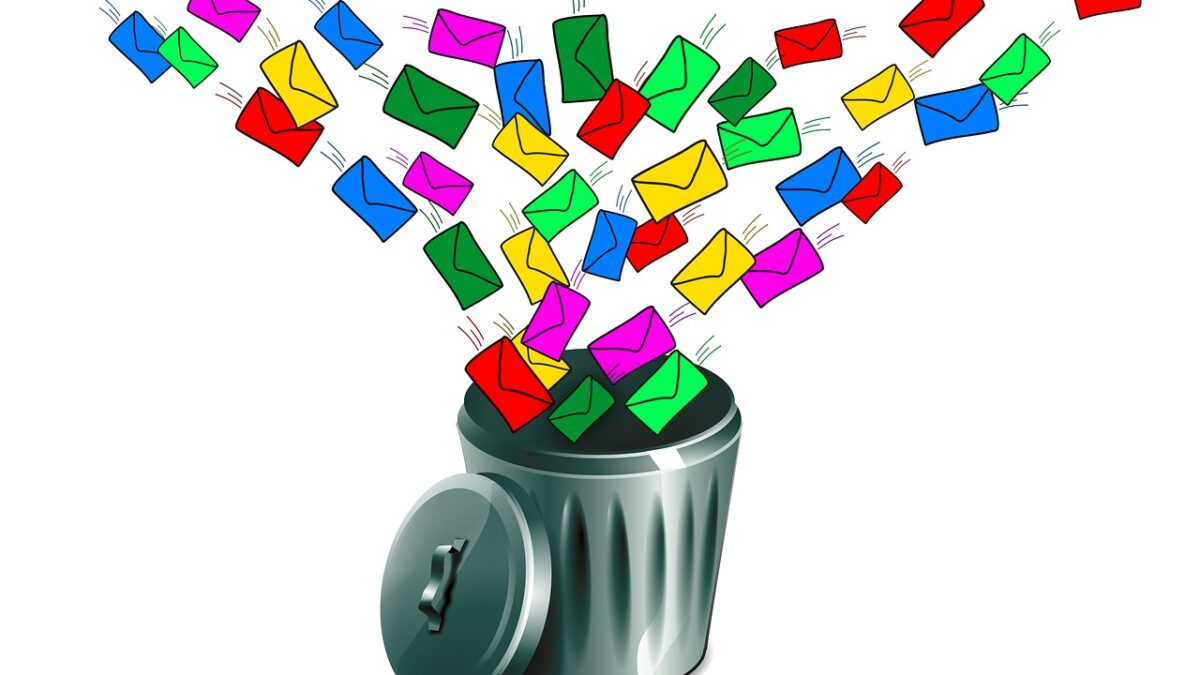 Can You Recycle Junk Mail? ✉️ Let's Take A Look!
Can You Recycle Junk Mail? ✉️: In this blog, we talk about how you can deal with junk mail waste in an environmentally friendly way. In addition, Mr Waster also covers how you can stop receiving these junk mail so you would not have to deal with these issues we will talk about today. Continue reading this blog to learn more.
There is good and bad whenever the holidays come.
The good? Celebrating, eating and drinking and just having a merry experience all in all with your close relatives.
What about the bad? Of course, this also means your least favourite relatives showing up around the holidays.
We guess you should just take the holidays as is and try your best to make the most out of it and enjoy.
What you would certainly not enjoy, however, is receiving junk mail all year round. Day by day, it keeps showing up in your mailbox non-stop. And, quite honestly, receiving these on a daily basis can really much drive a person (maybe even me, who has the patience of a saint) insane.
Junk mail?
What are junk mail, first and foremost? Junk mail is advertising materials sent to people in an unsolicited way, not addressed to a particular premises owner (or to anyone, really). These junk mail include food menus, catalogues, flyers from real estate agents and more.
You can simply remove yourself from mailing lists to stop receiving unnecessary junk mail. However, this might not be enough – you will still receive quite a few along with those cluttered junk mail you have already received. As a result, you will need to find a way to recycle the junk mail you receive. That seems to be the best course of action. The question is, however: can you recycle junk mail?
Below, we will cover if you can indeed recycle your junk mail. In addition, we will talk about how you can stop a majority, if not all, of junk mail from coming into your mailbox.
Waster: recycling solutions available for small and medium Aussie businesses
Before we take you further into the discussion and determine whether or not you can recycle your junk mail and how to avoid receiving them, we want to share Waster with you.
Who is Waster? Why do plenty consider it as one of the best waste and recycling companies in Australia?
---
>Download Now: Free PDF Business Owners Guide To Commingled Recycling Bin Services
---
Simply put, Waster provides you with innovative solutions for your and your business's waste management and recycling needs. In addition to that, we provide flexible, 30-day contracts instead of the typical lock-in contracts, which proves a better choice nowadays.
Click on the blue button below to learn more.
---
READ: Recycle Greeting Cards In Australia 🎇
---
Yes, please recycle your junk mail!
You probably already know the good news by now.
Recycling junk mail is pretty much possible because it is made of paper, which is considered as one of the most recyclable material there is. You can pretty much recycle it as much as you can recycle newspaper.
We can even say that anyone who participates in a kerbside program or has a recycling facility near them can recycle their junk mail with ease.
Do not be fooled by its name. 'Junk' mail – even with it being called junk – is pretty much recyclable!
Why you should recycle your junk mail
Of course, we would not want our area filled with junk mail. For this reason, we aim to deal with junk mail by recycling them.
Aside from the primary reason stated above, why do you think should we recycle junk mail. Simple – we want to protect the environment and save our natural resources.
We recycle junk mail because we do not want it creating litter on our streets. Moreover, we recycle them because too much paper is used to produce them every single year – around 240,ooo tonnes, to be exact. The water needed to produce that amount of paper could fill around or even more than 8,000 Olympic-sized swimming pools. Imagine that!
FAQs on junk mail recycling
Junk mail recycling does not end there. You still have some factors to consider before trying to recycle your junk mail. We answer commonly asked questions below.
Can you also recycle cardboard-based junk mail? The answer: yes, you can. Some coupons and other printed ads arrive at your doorstep or mailbox printed on lightweight, glossy-finished cardboard. Like paper, you can also place them in your kerbside recycling bin or take them to a recycling facility. However, you should not put them in your compost bin. NOTE: Only compost cardboard that do not have a glossy finish or any other coating.
What about the envelopes? Some (only a few) junk mail comes are encapsulated in envelopes. Can we also recycle those? The answer: yes, you also can! Paper with small amounts of plastic can be recycled just fine. However, you cannot recycle padded envelopes, which contain plastic or cotton batting because they contain too much amount of a material that can contaminate a whole batch of recyclables.
Junk mail covered in envelopes with seals or stamps? Can an envelope with a stamp be recycled? The answer to that would be yes! Having a stamp does not prevent an envelope from being recycled.
Finally, what about the plastic wrap? Some junk mail comes in plastic packaging. What should you do with them? You cannot send place them in your kerbside bin but you can recycle them through REDcycle.
Important Note: As of 9 November 2022, REDcycle is on a temporary pause. 
How to avoid receiving junk mail
Now, what is a better option than trying to recycle junk mail? Of course, not receiving them at all!
According to Clean Up, an Australian organisation focused on maintaining Australia's cleanliness and beauty, we should do the following to avoid receiving junk mail:
Place a No Advertising Material sticker on your letter box. The stickers are available free of charge from the Distribution Standards Board. Call 1800 676 136 for more information. Be aware though, that material deemed to be political, educational, religious and charitable is exempt from "No Junk Mail" signed letterboxes.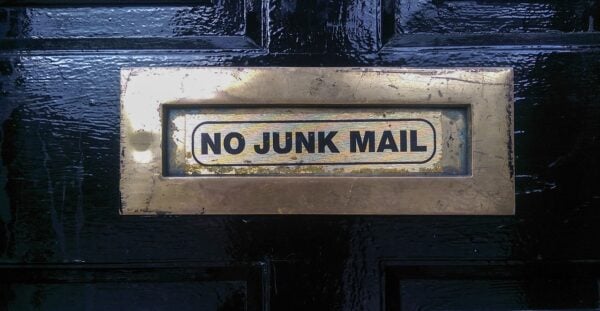 Contact Waster right now for your waste and recycling needs!
Does your Australian-based business need waste and recycling services? If so, then you have come to the right web page!
Please call 1300 WASTER (1300 927 837).  You can also email us at enquiries@waster.com.au if you have any further questions. Find the best deals in terms of waste and recycling pricing and services!