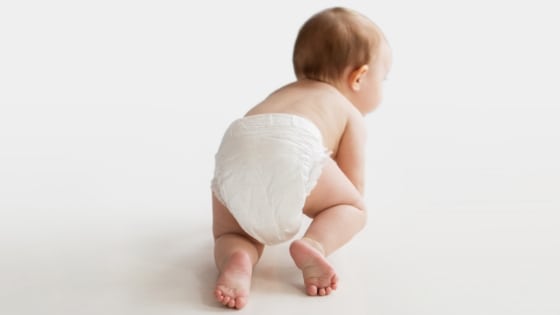 Can You Recycle Nappies?: Why Nappy Recycling Should Be Rolled Out In Australia!
At Waster we work with lots of health care centres, child care facilities and we are often asked the question – can you recycle nappies? The answer to the question – is that in theory – yes – but in reality in Australia in 2018 – the answer is no.
The second most common question we receive – is for DA processes for new facilities and can waste services be provided.
About Waster:
Waster is a waste and recycling business with a real difference. We provide all waste and recycling services through one easy to use and trusted online model. This means you can book everything you need to achieve very high levels of recycling without having to engage three or four different companies.
We can help whether you need just a small wheelie bin or industrial waste bins for your company.
You are always protected by our double service guarantees also:
As we are so confident of our pricing and service quality to our customers – we provide two guarantees.
Our service guarantee– if you are unhappy with our service for any reason – you can cancel at any time on 30 days notice. You will never be locked into a service that does not work for you. 
Our price match guarantee– we will match any written or emailed "like for like" quote for the services as described above. You can be confident that you are receiving excellent pricing from Waster as well as excellent service.
Check out our prices and services by hitting the button as above:
How big is the waste problem from nappies?
Put simply – the problem is huge. According to Sustainability Victoria – "A staggering 3.75 million disposable nappies are used each day in Australia and New Zealand, and it takes about one cup of crude oil to make each nappy. This is a lot of landfill, with conventional disposable nappies estimated to take up to 150 years to break down."
By Waster's back of an envelope calculation – that would mean c. 1.4 billion nappies going to landfill every year.
This category can also include similar items know as Absorbent Hygiene Products (AHP) – which includes:
Disposable diapers or nappies (diapers for North American)
Adult incontinence products – pads and pants
Feminine hygiene products
The problem is that nappies and similar products are made from a number of commodities such as "fibres to absorb moisture, super absorbent polymers to retain moisture and plastic membranes and tabs to keep the user dry and secure."
So – can you recycle nappies?
The answer is yes – and processes are already in place in other countries.
The leading player in the sector is Knowaste.
From their website they state: "Knowaste originates from North America and since the 1990's has been researching and developing technologies for recycling absorbent hygiene products (AHPs). In 2011, Knowaste became the UK's first company to recycle AHPs when it opened a treatment facility in West Bromwich, Midlands to prove the concept of AHP recycling."
Knowaste explains that they can separate and recycle the components as per below:
• "plastic components for product manufacturing
• plastic recycling bins
• composite materials replacing steel, wood and concrete
• pet litter and bedding
• cardboard industrial tubing
• fillers in the construction and road building sector"
Can you recycle nappies in Australia in 2018?
A company called Relivit is raising funds and has partnered with businesses such as Kimberley Clark and other nappy and incontinence pad manufactures to open a plant in Australia.
According to the AFR:
"Relivit holds a licence for Australasia for the technology used by northern hemisphere company Knowaste, which runs absorbent hygiene products recycling plants in several countries including Canada, the Netherlands and the United Kingdom. "
"He said the technology enables around 95 per cent of absorbent hygiene waste to be recovered through a process where the used nappies and pads are sterilised, and then processed to reclaim most of the core components including paper fibre, plastic and super absorbent polymer. Those products are then used in other industries such as construction, outdoor furniture, agriculture and animal bedding and litter. "
When is it expected to come online?
However at time of writing – October 2018 – this project appears to be paused:
We quote from news.com.au as below:
"In 2014, Kimberly-Clark announced it was backing start-up company Relivit, which was attempting to raise $10 million to set up Australia's first disposable nappy recycling plant in Nowra."
"The plans were abandoned in 2016, however, after the venture failed to attract sufficient funding. Relivit's former managing director, Mark Dunn, said it was disappointing."
"We had arranged a grant from the NSW Government for about $1.3 million, we needed about another $5 million from financial markets to get the plant up and running," he said. "Unfortunately we were not able to do that."
"Mr Dunn said Relivit had a "huge reception" from its customer base and would have had 10,000 tonnes of nappies ready to recycle at launch. "The financial markets at the time had other priorities," he said."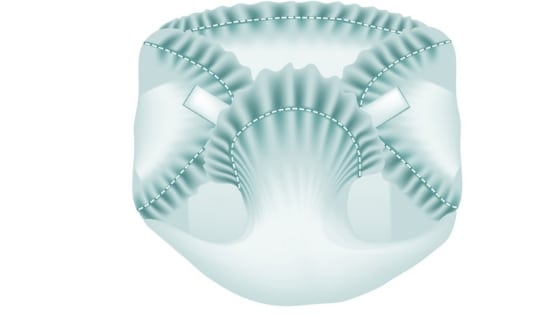 What can the government do in this regard?
We have written recently on the draft National Plan for Recycling in Australia.
A joined up national plan is required – and we think this would be a great project to really make an impact on plastic waste and pollution.
Everyone recognises that recycling nappies should be a priority – and the funding required is not huge.
The State Governments collect millions of dollars in landfill levies every year – up to $140 a tonne in Sydney for dumping at landfill – and we all know how heavy nappies can be.
After the plastic bag ban – this should be the next step.
Conclusion on can you recycle nappies
It is very disappointing when someone asks – can you recycle nappies – and we have to answer as above. Is this where Levy revenue collected should be spent?
It is particularly upsetting as a proven technology already exists and when you consider the scale of the problem.
Check out the video below on how a facility in the UK is already recycling nappies on a commercial scale. Let's hope we can say the same in Australia sometime soon!