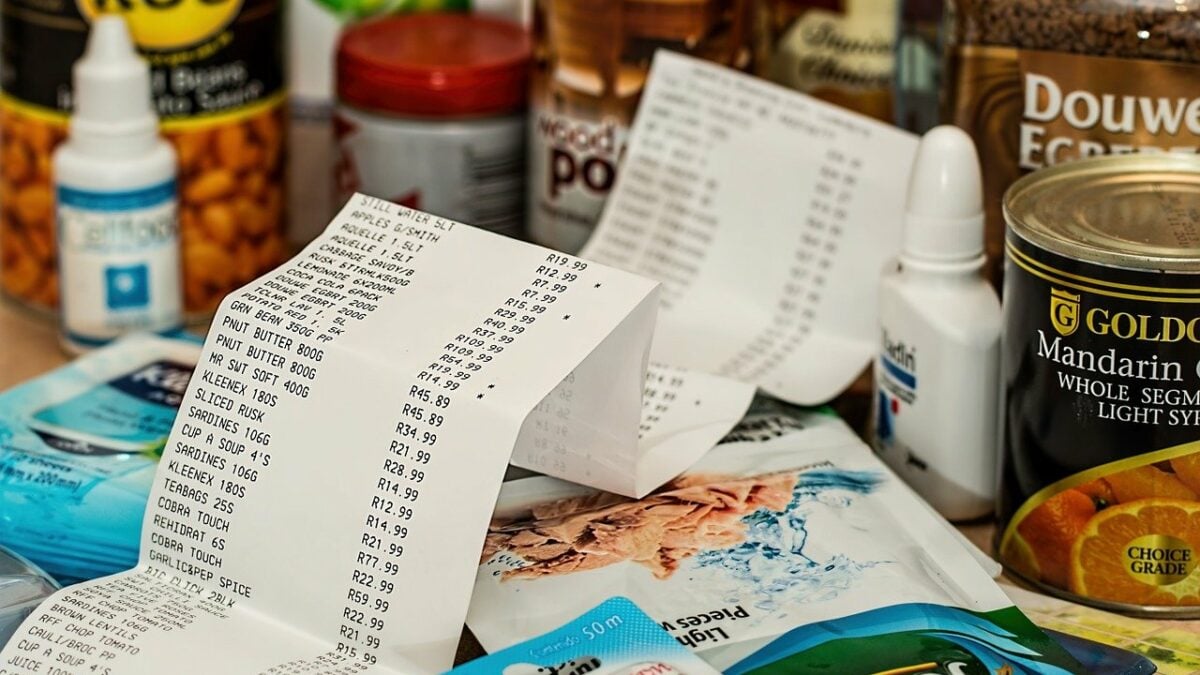 Can You Recycle Receipts In Australia? Let's Take A Look 🧾
Can You Recycle Receipts In Australia? 🧾: In this blog, we talk about the possibility of recycling receipts in Australia. Is it possible to recycle or not? We tackle and answer that question, along with sharing with you tips on how you should handle them. Continue reading this blog to learn more. 
A few years back, it can be quite difficult for me to track everything that I buy without checking my receipts. To budget carefully, I ask for and collect receipts for everything that I buy so I can easily determine how much I usually spend in, let us say, a week or a month. This helps me budget better, as a result.
Not just for me, but for everyone – receipts also have a lot of benefits not many of us are aware of. For instance, receipts help you determine what you bought by breaking the costs down for you – meaning, it shows you the extra costs considered as tax that you paid for. It is, therefore, important and a good idea to keep receipts of what you purchased so that you would have future references should issues or discrepancies arise.
However, due to people (including me) that have become much more environmentally friendly, we would want to find ways on how to deal with old receipt the environmentally responsible way. And, the best option we can think of, of course, is recycling. All for a better and greener future, after all.
In Australia, in particular, is it possible to recycle receipts? Or, do we have to find other ways to deal with these ink-imbued paper? Below, we discuss all of that, so read on to learn more.
Short answer: even if it is made of paper, you do not have the option of recycling it. Throw it in the rubbish.

– Mr Waster
Waster provision: recycling solutions available for small and medium Aussie businesses
Before we take you further into the discussion and determine whether or not you can recycle receipts in Australia, whilst also presenting you with viable options to dispose of them, we want to share Waster with you.
Who is Waster? Why do plenty consider it as one of the best waste and recycling companies in Australia?
---
>Download Now: Free PDF Business Owners Guide To Commingled Recycling Bin Services
---
Simply put, Waster provides you with innovative solutions for your and your business's waste management and recycling needs. In addition to that, we provide flexible, 30-day contracts instead of the typical lock-in contracts, which proves a better choice nowadays.
Click on the blue button below to learn more.
---
READ: Where Can You Recycle Old Medicine Bottles? 💊
---
In Australia (or any other parts of the world), should you recycle receipts? We answer
Well, of course, you could recycle receipts in Australia, right? After all, it is made of paper, right? Right??
Wrong!
Although it is made of paper, you cannot recycle receipts anywhere, not just in Australia. And, we would not recommend you to do so. That is because of receipts usually being made from 'thermal' paper, instead of paper.
Receipts are printed via a heat process instead of the usual ink. That in itself adds to why you should never consider receipts recycling. The thermal paper contains Bisphenol A (abbreviated to BPA), an industrial chemical manufacturers use to produce specific kinds of plastic. BPA, known for its ability to ruin human health, can compromise one's fertility, for example, given enough doses of it. A lot of countries have banned BPA, as a result.
Taken from one of our blogs:
BPA, or Bisphenol A, affects the endocrine system negatively. It may cause miscarriages, problems in puberty, and lower sperm count. Read our blog on recycled toilet paper facts for more information.
When you recycle receipts, it can potentially end up in some of your plastic products such as recycled shopping bags or toilet papers, which can result in you compromising your health.
Can you compost receipts?
If you cannot recycle receipts in Australia or in any other parts of the world, can you compost it, instead?
Short answer: no, you cannot compost receipts. The reason? Same as above – receipts contain too much chemicals printed on the papers.
Doing what is right
Then, what should you do with your receipts, instead? If you cannot recycle your receipts in Australia, what can the average Aussie citizen do with old receipts cluttered in their desks? Inevitably, you should throw it in your general waste or rubbish bin. Throwing your receipts in the rubbish would not really increase your environmental impact to a much higher level. Receipts in landfill only account for a small percentage of paper found there. It is a better option than recycling it and risking human health.
With that said, there are still better options you can choose so that you do not have to send your receipts to landfill.
Instead of trying to recycle receipts in Australia, you should do this
Do not get a receipt. Ask the sales clerk politely at your local grocery store to not issue you a receipt and instead list down the prices of what you bought manually either using a book where you can write things down or a mobile application (a better option than the former as you would not need to use paper).
If possible, you can also ask for your receipt to be e-mailed to you, instead, when you purchase something. This way, nothing is wasted and you would not have to deal with disposing of receipts. Problem solved!
Can you recycle receipts in Australia? Waster's final thoughts
Although there are some receipts that can be recycled or composted, it is still not recommended to place them in your recycling bin because it is hard to tell the difference between the two.
So, there you have it. Do not recycle your receipts. If possible, find other ways to list down what you bought such as having it sent through e-mail or listing down what you bought.
Contact Waster right now for your waste and recycling needs now!
Does your Australian-based business need waste and recycling services? If so, then you have come to the right web page!
Please call 1300 WASTER (1300 927 837).  You can also email us at enquiries@waster.com.au if you have any further questions. Find the best deals in terms of waste and recycling pricing and services!