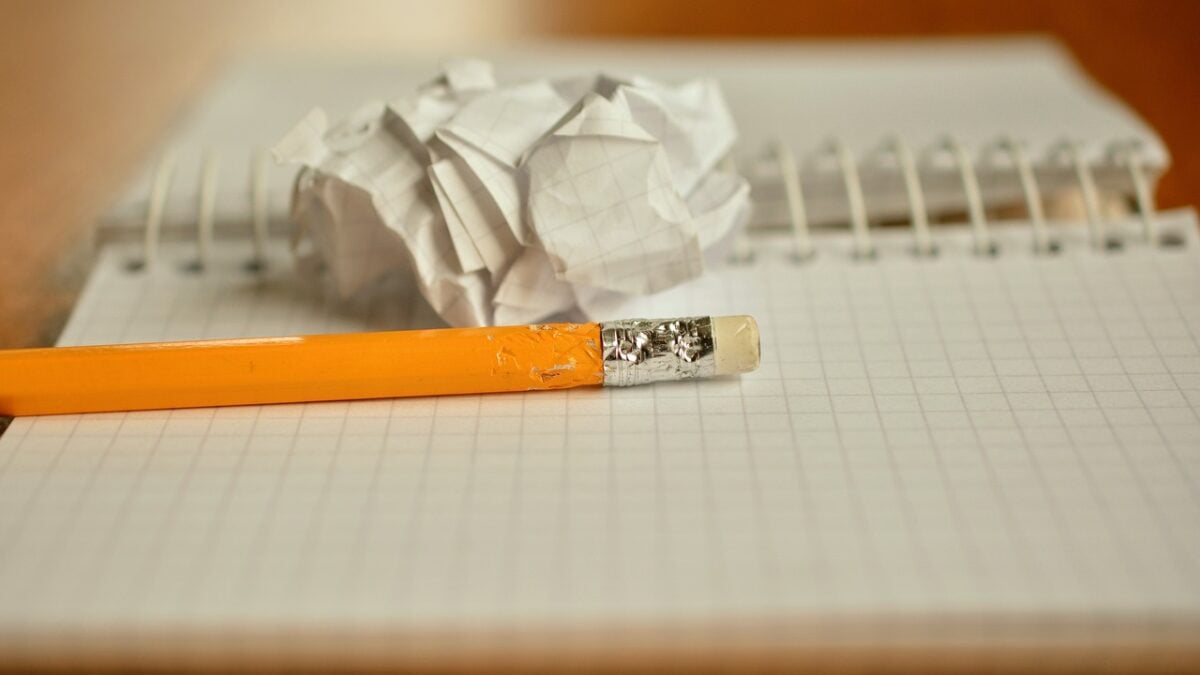 We Ask: Can You Recycle Spiral Notebooks? 📓
Can You Recycle Spiral Notebooks? 📓: Is it possible or not? What else can you do with them? Let us cover spiral notebook recycling below. Continue reading to learn more. 
Before laptops and tablets became the norm for kids in school, books and notebooks filled their bags. I remember the time when I was still a kid (which was a long time ago, if anyone is curious), I used to have these different-coloured spiral notebooks that I bring to school and, well, take notes on. Green, blue and red – I specifically loved those colours on my spiral notebooks. The brighter colours they had, the more I loved them.
Unfortunately, you can't keep using your favourite notebooks forever. The day will come when you will write on its last page and move on to another notebook. When that moment comes, what do you do with your old and used spiral notebook?
---
>Download Now: Free PDF Business Owners Guide To Cardboard Recycling Bin Services
---
Way back then, I was not thinking about what to do with them after using all of the pages. In my mind, my old notebooks go into the rubbish and I go to the store to buy new ones. But now, things have definitely changed. As I have made conscious efforts to live a more sustainable life, I, of course, changed my ways and made sure to inspect every item and see if I can reuse or recycle them after consumption.
Spiral notebooks, in particular, are items that are useful but short-lived, meaning they are fastly consumed. What can you do with them after you have written on their last page? Can you recycle spiral notebooks? Below, we will talk about all of that and more, so stay tuned to learn the answer!
---
READ NOW: Who Are Currently The Best Countries At Recycling And How Does Australia Fare With Them? ♻️
---
Yes or no: is it possible to recycle spiral notebooks?
It would not take long to answer this specific question. The answer to whether or not you can recycle spiral notebooks is easy. Yes, you can easily recycle spiral notebooks. But before you do, you have to make sure to accomplish a few things:
Make sure to remove the plastic cover. Most notebooks have a plastic cover to protect their first page or their cardboard cover. Remove your spiral notebook's plastic cover to make sure that it gets recycled. Afterwards, check the plastic cover if you can recycle it or not. The plastic cover should have a label or symbol embossed that determines whether or not you can recycle your spiral notebook.
Remove any unnecessary parts you see. Plastic covers are not the only foreign materials you see in a spiral notebook. Depending on where you live, the recycling facility may instruct you to remove any foreign materials in the spiral notebook such as staples, pins, clips and plastic-covered stickers. There are, however, mixed recycling plants that will accept the spiral notebooks and recycle them even if you do not remove those mentioned. Ask your local council to learn more.
Now that you have got those out of the way, you can now proceed to recycle your spiral notebooks.
Recycle spiral notebooks by dismantling them first
Again, depending on where you live, all parts of a spiral notebook can be recycled. First things first, you have to dismantle the spiral notebook part by part, especially if you do not have a mixed recycling facility near your area.
Easily pull out the coil by using pliers to straighten the ends and pulling it out afterwards. As for notebooks with individual rings instead of coils, just pull them out with your hands.
Next, let us take a look at each part.
The coil
Now that we know we can recycle spiral notebooks, let us look at what we should first do: is the coil made of metal or plastic? This will determine where you will place it. Obviously, throw the metal in the metal recycling bin. If the coil is plastic, then you have to research a bit before trying to recycle it. Certain plastics cannot be recycled, so you should first consult with your local area to see if they accept this type of item.
The papers
This is the easiest part if you want to recycle your spiral notebooks. Paper, after all, is one of the most recyclable materials out there. Take note that you can also put the paper in the compost bin if it is made of, of course, compostable materials or if it is already recycled paper to start with.
Do I have other options instead of recycling spiral notebooks?
Is it possible to deal with your old spiral notebooks instead of recycling them? The answer to that is a yes!
Upcycling them is the best example of reusing them without recycling. Pinterest can give you a lot of upcycling ideas for your spiral notebooks. For example, you can turn the coil into pretty decorations. For example, you can transform both plastic and metal coils into pretty snowflake decorations come the holidays. Click the link we provided if you want a DIY, step-by-step guide to creating this beautiful art.
Related topic: Waster's cardboard and paper recycling service
Now that we've talked about how you can recycle spiral notebooks, we here at Waster want to talk about a related topic. If you didn't already know, Waster provides small and medium businesses with cardboard and paper recycling bin services.
We offer services ranging from 240-litre wheelie bins to 4.5 cubic-metre front lift bins. Cardboard and paper recycling is the cheapest and easiest recycling service for most businesses.
A 240-litre wheelie bin for cardboard and paper would be suitable for many office-based or smaller retail businesses. Larger bins enable larger volumes of cardboard and paper to be recycled conveniently. Rear lift bins (i.e., the 240-litre, 660-litre and 1100-litre bins) are made from plastic and are easy to move around. Larger front lift bins (i.e., the 1.5m3, 3m3 and 4.5m3 bins) are made from a metal body topped with a plastic lid.
Waster recommends cardboard and paper recycling as the first recycling service applicable to most businesses.
Contact Waster right now for your waste and recycling needs now!
Does your Australian-based business need waste and recycling services? If so, then you have come to the right website!
Please call 1300 WASTER (1300 927 837).  You can also email us at info@waster.com.au or enquiries@waster.com.au if you have further questions. Find the best deals in terms of waste and recycling pricing and services!