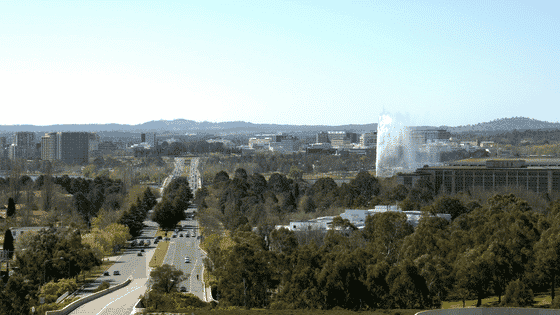 Canberra Recycling: Recycling Is Not A New Idea – But We Are Improving At It!
Canberra Recycling: Sometimes you tend to think that a focus on the environment and reducing pollution is a pretty modern idea.
However, in some ways – caring for resources and recycling has been around as long as human activity has been recorded. In this blog post – we will take a look at some of the long history of recycling.
What Waster can offer in recycling Canberra services
Waster provides low cost waste and recycling bin services to small and medium Australian businesses on flexible 30 day agreements – so you never need to worry about roll over clauses or lock in contracts again.
If you need to cancel your services for whatever reason – you can simply email us providing 30 days notice. Check out your Canberra recycling bin prices and options below:
Canberra recycling – there is nothing new under the sun!
Recycling has been around for as long as people have realised the importance of scare resources – the Colossus of Rhodes was apparently melted down for new metal.
The Economist magazine tells us that during the industrial revolution trade associations dedicated to collecting recycling were formed.
The US organisation Institute of Scrap Recycling Industries can trace it's history back to 1913.
According to Planet Ark – which gives a nice overview or recycling in Australia:
"The first Australian paper mill to use recycled material was built in 1815 – it used recycled rags to make paper. Waste paper collections from households and factories started in Melbourne in the 1920s."
"More common cart and horse collections of newspaper from households began in Australia in the 1940's. This paper was typically re-used or recycled into packaging material."
"Charitable organisations have been recycling household goods and clothing for over 100 years."
"BHP Steel first started recycling industrial steel scrap back in 1915. Glass bottles and aluminium cans were also collected by scouting groups and other community-based organisations to be re-used or recycled by bottle and can manufacturers."
"Scrap metal dealers have long recovered the valuable metals from old motor cars and white goods, to be used again in other new products. Henry Ford recycled his Model T Fords back in the 1920's in order to save money and resources."
See our blog posts on garbage collection Canberra and waste management Canberra for more details on Canberra recycling services.
See our blog on career opportunities in environmental consultant.
Many good things are happening in the ACT
The ACT government has a real focus on the environment and preserving Canberra's place as the most sustainable city in Australia.
One of the recent initiatives has been the introduction of solar powered bins in the Capital Territory. These bins use solar power to compress the waste so the bins do not overflow so often.
There are many ingenious ideas like this being introduced – and thanfully Canberra is leading the way.
You can see a video on the concept below:
Conclusion:
Due to changes in technology – and a forward thinking government in the ACT, Canberra is improving in recycling rates year on year.
The city has been ranked as the most sustainable in Australia – and recycling options and bins are available for businesses – both small and large,
Waster has a real focus on helping small businesses boost recycling and cut costs. Give us a call today!