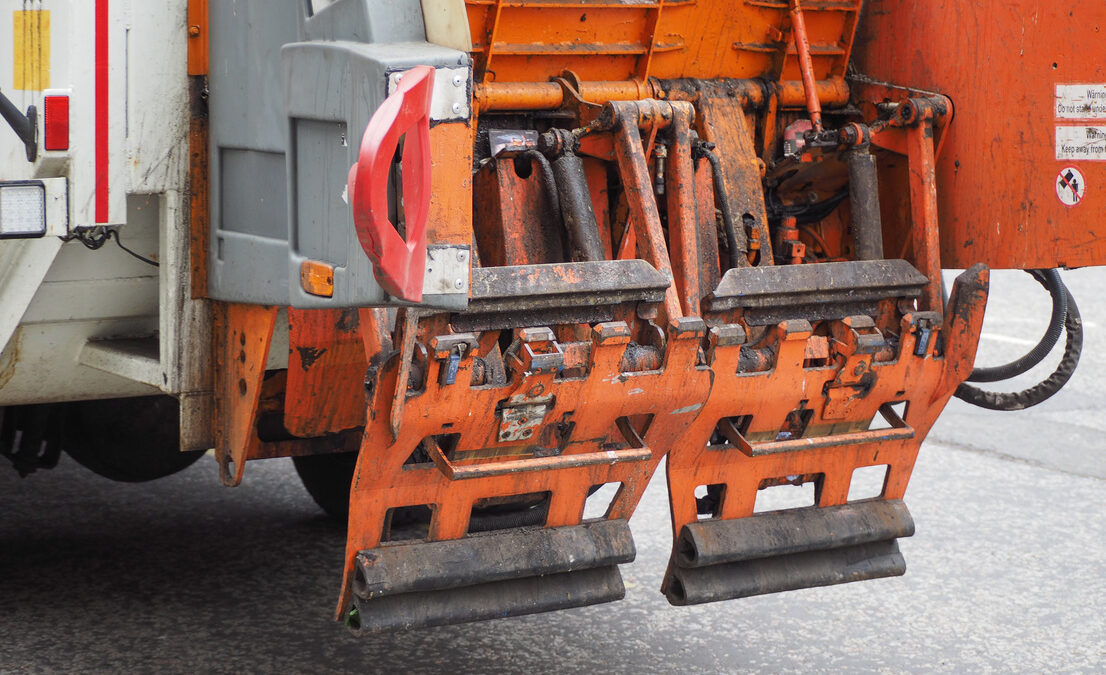 Canterbury-Bankstown Waste Management 🗑️
Canterbury-Bankstown Waste Management 🗑️: As a business, you most certainly always prioritise money-saving. Among all your operations at work, you try to come up with ways of saving money. But did you know that you can implement money-saving on your waste management (with recycling, of course), too?
In particular, picking the best private waste management company for your waste disposal and recycling needs will prove to be beneficial financially – and environmentally, as well! Waster is one of the best when it comes to providing waste management and recycling services. And we will be discussing these services in this blog. Read on to learn more.
---
>Download Now: Free PDF Business Owners Guide To General Waste Bin Services
---
A bit about Waster
Before we continue with the discussion on Waster's Canterbury-Bankstown waste management and recycling services, let me share with you more information about Waster.
We here at Waster provide you with innovative solutions for your and your business's waste management and recycling needs. Furthermore, we provide flexible, 30-day contracts instead of the typical lock-in contracts, which proves to be better.
Click on the blue button to learn more.
---
READ: Waste Management Liverpool NSW 🗑️
---
Waster's Canterbury-Bankstown waste management and recycling services
An LGA (Local Government Area) found in the Inner West and South-Western region of Sydney, NSW in Australia, the City of Canterbury-Bankstown is known for a lot of things. But first, it is important to know some of the places. In particular, there are 43 known suburbs which include some of the following:
Ashburn
Bankstown
Potts Hill
Sefton
Yagoona
Click the link above if you want to learn more about the other suburbs. Additionally, they are also known for housing the rugby league football club Canterbury-Bankstown Bulldogs.
But aside from that, due to it having a significant number of suburbs, you will also find many kinds of businesses here. Unfortunately, with the many businesses residing there, the generated waste will always become some sort of issue. But private waste management companies, fortunately, mitigate that problem.
Waster, in particular, offers all of these!
Waster's offered services
Waster firstly offers enables businesses in Canterbury-Bankstown access to the cheapest waste management and recycling services all throughout Australia. Of course, we offer competitive Canterbury-Bankstown garbage pickup, rubbish removal, and/or waste disposal prices available in the Australian garbage market. A statement from our very own states that our services to businesses "require no lock-in contracts, no unjustified rate increases and no hidden costs" and operate in all metro regions throughout Australia – Canterbury-Bankstown businesses included!
The bins we deliver to businesses include cardboard and paper recycling, commingled recycling, confidential paper destruction, general waste, grease trap liquid service, medical service, organic waste service, sanitary bin service, and Terracycle Recycling boxes.
We also recommend you purchase any suitable recycle bins to save up more money. Filling up rubbish bins with loads of waste will make them more expensive; recycling helps reduce that!
Take note that there is no hidden charge for our services. Additionally, we even offer discounts if you purchase multiple bins!
Why Canterbury-Bankstown should avail of our waste management and recycling services
Now, if you plan on living there and starting a business in Canterbury-Bankstown – or if you already have a thriving business there, you should consider some factors regarding waste management and recycling services before doing so. Location, target customers, and capital; these are just some of the things you should think about. But there is another important factor that people forget sometimes, and that is waste management and recycling.
Look no further, as we here at Waster will help you with that! Here are just some of the reasons why we are the best business for you:
You pay exactly what you asked for – and not a dollar more! For your waste management and recycling needs in Canterbury-Bankstown, avail of our flexible, 30-day contracts instead of those long, unproductive, and hidden fee-containing lock-in contracts.
Designed for small and medium businesses – we help you reduce costs while boosting recycling. That's a win-win situation!
On-time and reliable – we provide fully-accredited logistics and facility operators. By saying so, we ensure the safety and efficiency of our services.
We highly recommend that businesses follow a waste management plan to boost their recycling, pick the right wheelie bin sizes for your business and lower their costs sustainably for Canterbury-Bankstown rubbish collection and waste disposal.
Waster offers waste industry-leading waste collection services with reliability and dependability of utilising only fully licensed, accredited and vetted service vehicles, facilities, landfills and recycling locations. By utilising a wider network of both vehicles and facilities, Waster can provide backup services in case of any unforeseen problem. Furthermore, Waster and all vehicles, personnel and facilities are fully insured and hold all required licenses to perform the contracted services.
The additional information you should know!
Waster is focused on helping small and medium businesses with waste disposal Canterbury-Bankstown requirements. Whether you require a cardboard recycling bin – or a larger general waste bin – we can help you with that.
We provide all our Canterbury-Bankstown waste services on flexible 30-day agreements. As a result, you are never locked into a long-term waste management Canterbury-Bankstown service contract that does not suit you.

We focus on keeping prices flat for the Canterbury-Bankstown bin collection. Furthermore, we also want to help you boost your recycling to reduce your overall waste management Canterbury-Bankstown costs.
\We offer flat pricing across the Sydney metro region from the Northern beaches to the foot of the mountains.
Canterbury-Bankstown waste management: conclusion
Never worry about your waste management and recycling needs with Waster! We will help you in any way possible by providing cheap but high-quality services!
Waster: waste management for smart businesses.
Waster: things you need to know
If you're looking for different bin services, check our waste recycling shop and find the best deals in terms of pricing and services.
Also, please call 1300 WASTER (1300 927 837), or email us at enquiries@waster.com.au if you have any further questions.