Carbon Footprint Waste Management 🏭: Can Waste Management Reduce Carbon Footprint
Carbon footprint waste management: many industries and consumer goods sectors are seeing increased drive towards the goal of carbon neutral services or at least offsetting the carbon and green house gas impact of commercial activities.
---
>Download Now: Free PDF Business Owners Guide To General Waste Bin Services
---
---
Table of contents for this article include: 
I. Carbon footprint waste management
II. Carbon neutral waste management
---
Carbon footprint waste management
---
We are getting used to seeing ads on websites such as airlines when we book our flight tickets or even hotel bookings. The growth in the sector is even leading to concepts such as carbon neutral hotel stays.
In today's blog – we will discuss an option we have that lets customers minimise carbon footprint waste management impacts by planting trees in Australia.
A bit about how Waster works!
Waster offers a real alternative to waste and recycling for small and medium Australian businesses through flexible 30 day agreements and no hidden fees. Please check out our prices and services by pressing the blue button below:
Carbon Footprint Waste Management: Can Waste Management Reduce Carbon Footprint
Carbon and greenhouse gas emissions from landfills are a serious concern in Australia and globally.  As per Wikipedia:
"Landfill gas is a complex mix of different gases created by the action of microorganisms within a landfill. Landfill gas is approximately forty to sixty percent methane, with the remainder being mostly carbon dioxide. Trace amounts of other volatile organic compounds comprise the remainder (<1%). These trace gases include a large array of species, mainly simple hydrocarbons."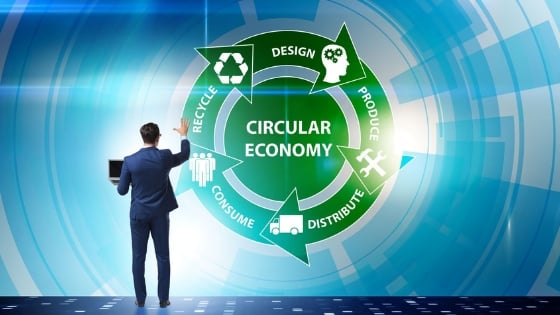 The gas is basically produced by the decomposition of organic compounds in the landfill. Landfills are a large source of human made methane emissions – i.e. the third largest in the US for example. Numerous more recent landfills have introduced gas capture technology to utilise this gas to power electricity generation.
In this regard in Australia-examples include the SITA Smartcells – this facility claims "The site provides green energy to over 2,000 homes across the City of Casey. This energy is produced from biogas captured onsite, converted into electricity and then fed back into the powergrid, providing significant environmental benefits including reduced greenhouse gas emissions and less reliance on fossil fuels for power generation."
Waster is seeking to do its part by promoting recycling wherever possible – see our blogs on food waste disposal and recycle bottle and cans. We have also teamed with Greenfleet to plant native Australian trees – and will match customer donations in this regard (up to $10 per customer).
For trends in data and environmental analysis – see our blog on rubbish bins Sydney.
How can recycling help reduce carbon dioxide emissions?
The information on how much C02 and other greenhouse gases can be saved by recycling is trick – for numerous reasons.
It is hard to estimate how much C02 is produced in the manifacturing or recycling process. When waste is disposed off in landfill – it breaks down and releases mostly methane – which is believed to be a more potent green house gas than Carbon Dioxide.
However – many modern landfills burn this gas to produce energy – a process that is growing all the time through usage of Biogas. Some people even argue that landfills could be the power stations of the near future – powering our cities on rotting food.
How can recycling help reduce Carbon dioxide – for certain items – recycling certainly reduces emissions. Indianrecycling.org reports that:
"Recycling one aluminum can, for example, saves over 95% of the energy that would be required to produce a can from all new materials."
"Recycling paper allows more trees to remain standing, where by simply growing larger they actively work to remove carbon dioxide from the atmosphere and "sequester" – or capture – it in their wood."
"This natural process called "carbon sequestration" cleans GHG emissions from the atmosphere and helps combat global climate change. Together with energy savings, this benefit can add up! By recycling its office paper for one year, a business with 7,000 employees reduces its GHG emissions by 570 metric tons of CO2e. This is like taking 370 cars off the road for an entire year!"
Check out a recycling carbon footprint calculator here – telling you how many trees you would need to plant to offset the emissions on your waste bins and have a zero recycling carbon footprint.
---
Carbon neutral waste management
---
It is coming to the great time of year – Christmas and so at waster.com.au we were thinking of whether we should send our customers a card or thank you email for the year. As we really appreciate your custom – and are dedicated to the environment – we thought it would be good to take a small step in the direction of carbon neutral waste management and plant a Christmas tree for each of our customers. Note: in reality a Christmas tree is really just a tree but you get the point.
In today's blog – we will take a look at the environmental benefit of planting a single Christmas tree – and how what you would need to do to actually have carbon neutral waste management for your business.
Waster wishes all our customers a very happy and peaceful Christmas – and a prosperous and green 2020.
Can a Christmas tree inspire you to arrange carbon neutral waste management?
In recent blogs – we have focused on the benefits of caring for the environment for your bottom line – as many investors and customers actually favour a business that cares for the environment and is responsible. See our blog on why smart businesses care about recycling.
Waster has partnered with Greenfleet – to plant Australian trees and help reduce emissions in the atmosphere (as well as all the other great benefits such as protect native habitats etc). You can see Greenfleet here.
How much would carbon neutral waste management cost a business?
The basic principal behind a carbon neurtral waste management service is pretty straight-forward. You basically would plant enough trees to counteract the emissions at landfill from your waste.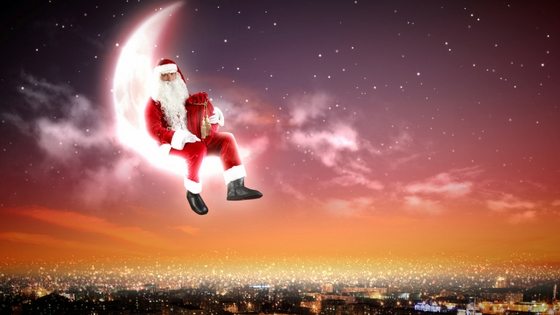 Obviously the complications in calculating how much carbon you need to absorb is difficult – and depends on your waste i.e. is it food waste, paper etc, where you are located, which landfill you use and how the waste breaks down in the landfill. For example – landfills release methane which is a much more potent greenhouse gas than carbon. See a blog here on sustainable packaging.
For an example – if we take a small business that has 1 240 litre wheelie bin collected every week.
According to the website Watch My Waste – this would produce c.750kg of waste per annum – 60kg per metre or 14.4kg of waste per bin.
This equates to c.1500kg of CO2 emissions per annum.  Through Greenfleet – this carbon can be offset by planting trees costing $22.50.
This is certainly a potential cost for many businesses?
For related areas – see our recent blog on what you hate throwing away in the general waste bin.
Conclusion:
We wish all our customer a merry Christmas and ask you to think about whether carbon neutral waste management is of interest to your business?
Check out our recent blog on the impact of population growth on bulk rubbish collection systems. See recent blog on recycling waste bins.