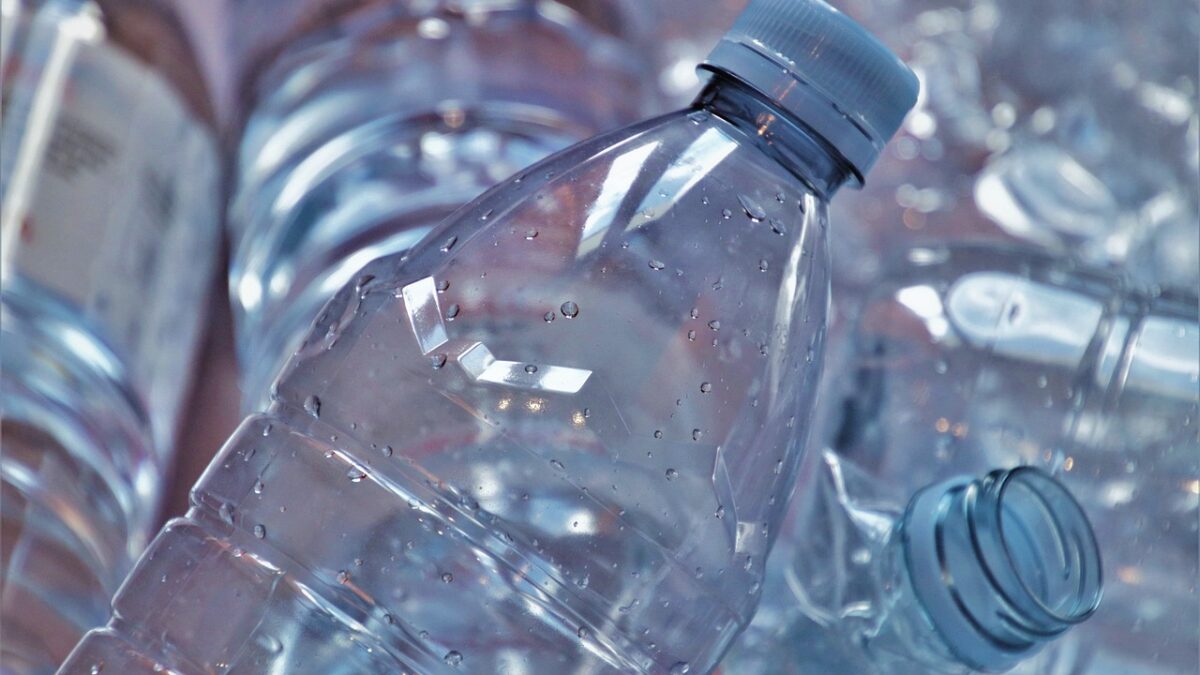 Everything You Need To Know About Cat-HTR Technology ⚙️
Cat-HTR Technology ⚙️: The quest to 'close the loop' on plastic continues as news about Amcor and Mondelēz International helping Licella progress its Cat-HTR technology. In this blog, we will cover the news and talk about some helpful information you should know about Cat-HTR technology.
Just this August, Amcor and Mondelēz International entered into investment pacts to support Licella in advancing the development of its Cat-HTR advanced plastic recycling plant in Australia. We share more details below.
Licella plans to utilise its revolutionary Australian-engineered Catalytic Hydrothermal Reactor (Cat-HTR™) technology. This innovation aims to transform used plastic into a crude oil substitute that can be effectively employed in creating fresh food-grade plastic packaging.
---
>Download Now: Free PDF Business Owners Guide To Commingled Recycling Bin Services
---
The recently established plant, named Advanced Recycling Victoria (ARV), located in Melbourne, is set to begin by handling approximately 20,000 tons of used plastic annually. There are intentions to progressively expand this capacity to 120,000 tons per year.
Via Amcor, Mondelēz International will gain the opportunity to utilise the recycled materials from this facility that will use the Cat-HTR technology, fulfilling a substantial portion of its demand for soft plastic packaging in Australia. This move will notably reduce the need for new plastic production in the country.
More on this news
Dr Len Humphreys, CEO of Licella, emphasises that this type of industry leadership will propel Australia towards more sustainable solutions for plastic waste. Moreover, these solutions will bring about economic gains whilst also benefiting the environment.
"The investment from Mondelēz International and Amcor ANZ has come at a crucial time in the progression of the ARV project and will help advance us to the next stage of viability, moving towards construction of this Australian first advanced recycling facility."
"This is the leading technology of its kind globally and this project will be a key lever for companies to deliver on the national sustainable packaging targets as demand for sustainable plastic solutions grows here and overseas," Humphreys said.
Mike Cash, president of Amcor Flexibles Asia Pacific, added, "Amcor will be able to meet increasing customer demand for recycled content in the region with this investment, as well as take another step closer to achieving our target of 30% recycled content across Amcor's portfolio by 2030."
"We're excited to be joining forces with Licella and Mondelēz to enable the local production of innovative packaging made from local end-of-life plastic. By partnering with key leaders across the value chain, we can help strengthen recycling systems and advance circular solutions that reduce packaging waste well into the future."
Now, all of this, of course, is good news. With that said, we want to get more in-depth about the continuously-developed technology called Cat-HTR technology. Below, we will cover everything you need to know about the Cat-HTR technology and how it can help solve the plastic waste problem in Australia.
What is Cat-HTR technology?
Before we delve deeper into what Cat-HTR technology is, let's first talk about advanced recycling.
Also called chemical recycling, advanced recycling plays a vital role in addressing the issue of plastics that presently end up in landfills. This approach works in conjunction with mechanical recycling and facilitates the establishment of a circular economy for both easily recyclable and challenging plastic materials.
In contrast to alternative advanced recycling methods, Licella's Cat-HTR technology platform stands out by providing a solution of greater worth and reduced emissions for enhancing the quality of discarded plastic. This initiative aligns with the principles of the Victorian Waste Hierarchy.
So, back to Cat-HTR technology, it is considered a Hydrothermal Liquefaction (HTL) technology and uses water under high pressure and at high temperatures to economically transform plastic waste into items such as safe, stable, sustainable oil – a direct substitute for fossil crude.
Put simply, extremely hot and dense water (called supercritical water) breaks apart the long chemical chains in plastic, turning them into simpler chemicals and creating an oil similar to the oil found in fossils after refining.
What can it process and recycle?
The Cat-HTR technology can recycle all waste plastics, including many that are considered unrecyclable, such as multi-layer, flexible plastic products like films, pots, tubs, trays and other packaging that is currently incinerated or sent to landfill.
This includes common products such as water bottles, milk cartons, food wrappers, ice cream tubs, insulated cups, medical containers and many more.
However, it currently cannot process type 3 (i.e., PVC or Polyvinyl Chloride) plastics. This includes items such as pipes, garden hoses and twine.
The need for Cat-HTR technology
Mechanical recycling does still help recycle plastic. It can recycle rigid plastics, such as PET water bottles and HDPE milk bottles. Recycling facilities separate, reprocess and transform them into new plastic bottles and containers. However, soft plastics are much more difficult to recycle.
Firstly, the inclusion of fillers and colourants in plastic, as well as the utilisation of various plastic polymer varieties, constrains the potential for the mechanical recycling of plastics. Currently, a substantial portion of used plastic is either burned in waste-to-energy plants or disposed of in landfills. As a result, they end up in landfill – or worse, in the streets.
This is where the Cat-HTR technology becomes helpful. Harder-to-recycle plastics become much easier thanks to this technology. The process mentioned above not only prevents plastic from ending up in the natural environment but also enables a circular economy for all plastic and reduces our use of virgin plastics from fossil resources.
Contact Waster right now for your waste and recycling needs now!
Does your Australian-based business need waste and recycling services? If so, then you have come to the right website!
Please call 1300 WASTER (1300 927 837).  You can also email us at info@waster.com.au or enquiries@waster.com.au if you have further questions. Find the best deals in terms of waste and recycling pricing and services!