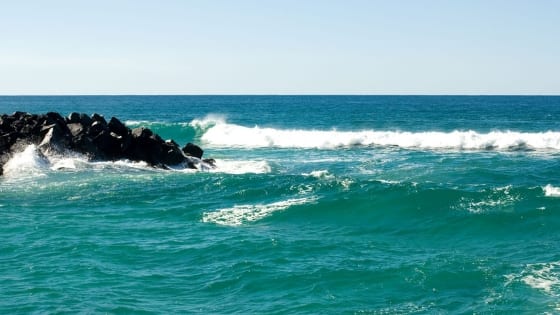 Central Coast Rubbish Removal: Quality Commercial Waste Services! ⛱️
Central Coast rubbish removal ⛱️: Mr Waster has spent this weekend moving house and as anyone who has moved house before will know, it is not exactly a fun way to spend your time! However, the removalist company we hired to do the move were really excellent and it made me think about what businesses require from waste management companies – and often do not receive.
---
>>Download Now: Free PDF Business Owners Guide To General WasteBin Services
---
We will cover a number of these key requirements below as well as give an overview of the services Waster provides for Central Coast rubbish removal in New South Wales's most beautiful region.
Key requirements of high-quality Central Coast rubbish removal
The experience of a high-quality house moving service made Mr Waster think about what you need from a rubbish removal service.
A. On time and reliability: when someone is supposed to turn up, you basically need them to turn up. Busy business owners need to concentrate on running their businesses and rely on their rubbish collections' early pickup-time, on the correct day.
B. Helpful service and assistance: friendly and helpful service personnel and easy contact mechanisms – and someone to actually answer the telephone are really important.
C. No hidden extras: when you sign a contract, you expect to only pay for what you have signed up for with no hidden extras or additional charges that you did not expect.
D. An attempt by the service provider to minimise your costs: when you see a waste provider trying to reduce costs, rather than maximise their revenue is extremely important.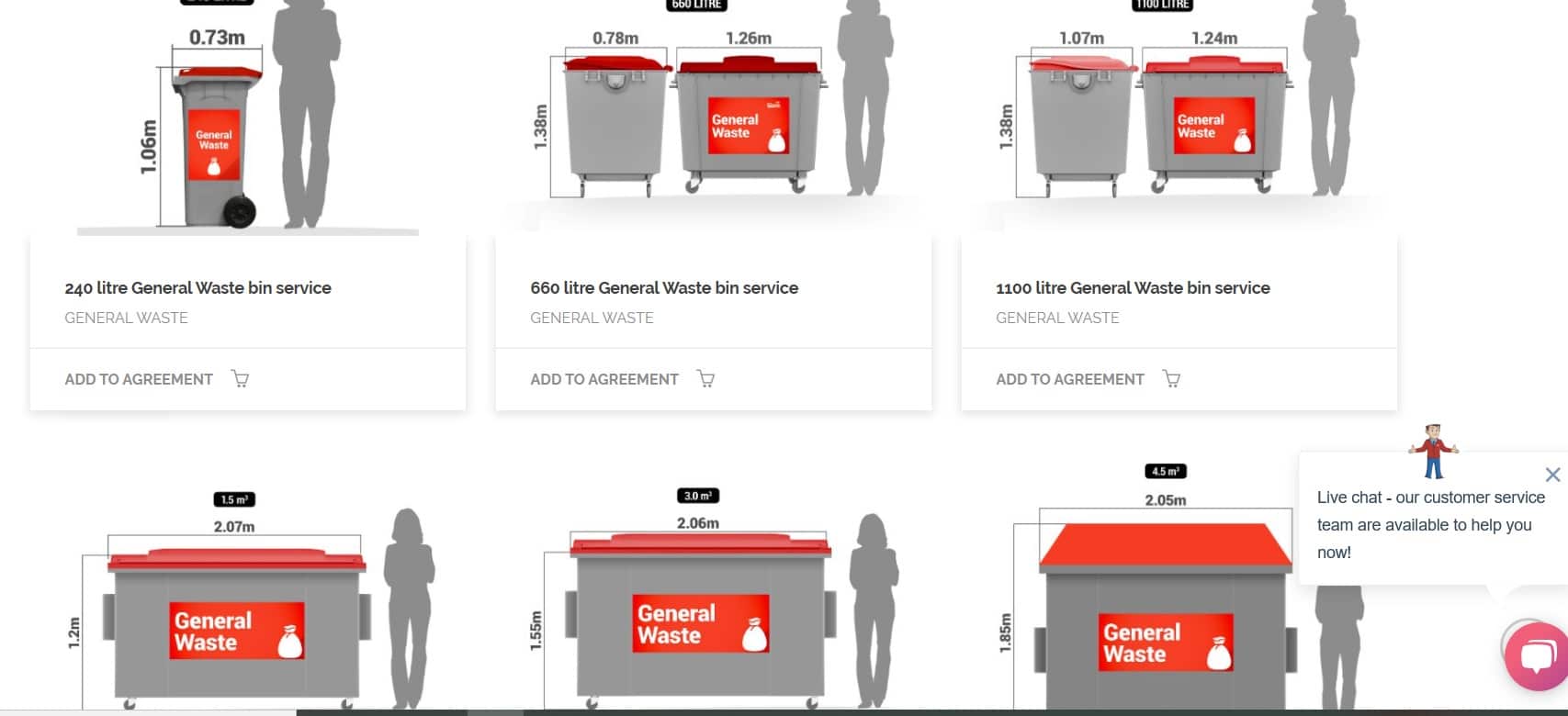 Services Waster provides in Central Coast rubbish removal
Waster provides comprehensive waste management and recycling services across the Central Coast covering general waste, cardboard recycling,  sanitary bins, confidential paper recycling, grease trap cleaning, commingled recycling and medical waste disposal.
Check prices, book services and save money today through our online waste shop by clicking the button positioned above.
Where does Waster operate?
Waster provides comprehensive waste management services from Sydney to Newcastle, covering the entire New South Wales Central Coast region.
Postcodes covered include the following:  2250, 2251, 2256, 2257, 2258, 2259, 2260, 2261, 2262, 2263, 2264
The suburbs covered are listed below. Please note that this list is secondary to the postcode listing above. If you have any queries about whether your location is covered, simply contact our friendly customer service team who will quickly provide clarification.
If your business is in Sydney or Newcastle, you can check out our articles on waste management in Sydney and waste management in Newcastle.
Another note: check out our recent post on waste management Darwin. Also, see our article on whether all garbage removal services are the same. See confidential document disposal.
If the recent news about Usain Bolt moving to Gosford means anything, it is that the wider Central Coast area from Terrigal to Newcastle is growing. With this in mind, Waster expanded its Central Coast rubbish collection and Central Coast recycling services last Jan 2020.
We have been operating successfully with many small and medium businesses on the Central Coast in recent years, but are now expanding our services and presence in the area.
As one of the best places to live in Australia, if not the world, we see it as inevitable that businesses will grow in this wider area, and we want to be there to grow with them.
What makes Waster different for Central Coast rubbish collection and Central Coast recycling?
Waster has a number of key differences in the way we provide Central Coast rubbish collection and Central Coast bin services.
We are designed specifically for small and medium businesses (i.e., we are flexible, have a strong focus on customer service and make doing business easy). This includes electronic invoices, and various payment options from payment via bank EFT to direct debit or credit card options.
At Waster budget bin hire and economy waste, Gosford services do not mean low-quality services. We provide the best of both worlds: low cost and high quality. Also, we focus on small customers who have traditionally been charged excessive amounts whilst big companies have paid much lower rates.
We operate on flexible 30-day agreements, so you never need to lock yourself into a long-term (often multi-year contract) for Central Coast bins with rollover clauses and annual (or twice annual) price increases again.
With Waster, you are always protected by our double service guarantees.
Our quality and service guarantee for Central Coast Bins Services– if you are unhappy with our service for any reason – you can cancel at any time on 30 days' notice. You will never be locked into a service that does not work for you. 
Our price match guarantee for Central Coast waste management– we will match any written or emailed "like for like" quote for the services as described above. You can be confident that you are receiving excellent pricing from Waster as well as excellent service.
Where do we provide Central Coast Rubbish Collection and Central Coast Recycling?
We provide flat pricing across the extensive Newcastle and Central Coast regions. The full list of postcodes we cover under our Central Coast region is as below:
2250, 2251, 2256, 2257, 2258, 2259, 2260, 2261, 2262, 2263, 2264
We cover the suburbs including (but not limited to):
Alison, Avoca Beach, Avoca, Arcadia Vale, Awaba, Bar Point, Bateau Bay, Bensville, Berkeley Vale, Blackwall, Blue Bay, Blue Haven, Booker Bay, Bouddi, Budgewoi, Budgewoi Peninsula, Buff Point, Bushells Ridge,Calga, Canton Beach, Cedar Brush Creek, Central Mangrove, Chain Valley Bay, Charmhaven, Cheero Point, Chittaway Bay, Chittaway Point, Cogra Bay, Colongra, Copacabana, Crangan Bay, Daleys Point, Daniel Island, Davistown, Dooralong, Doyalson, Doyalson North, Durren Durren, East Gosford, Empire Bay, Erina, Erina Heights, Ettalong Beach, Forresters Beach, Fountaindale, Glenning Valley, Glenworth Valley, Gorokan, Gosford, Green Point, Greengrove, Gunderman, Gwandalan, Halekulani, Halloran, Hamlyn Terrace, Hardys Bay
Holgate, Horsfield Bay, Kangy Angy, Kanwal, Kariong, Kiar, Killarney Vale, Killcare, Killcare Heights, Kincumber, Kincumber South, Kingfisher Shores, Koolewong, Kulnura, Lake Haven, Lake Munmorah, Lemon Tree, Lisarow, Little Jilliby, Little Wobby, Long Jetty, Lower Mangrove, MacMasters Beach, Magenta, Mangrove Creek, Mangrove Mountain, Mannering Park, Mardi, Marlow, Matcham, Mooney Mooney, Mooney Mooney Creek, Mount Elliot, Mount White, Narara, Niagara Park, Norah Head, Noraville, North Avoca, North Gosford, Ourimbah, Palm Grove, Palmdale, Patonga, Pearl Beach, Peats Ridge, Phegans Bay, Picketts Valley, Point Clare, Point Frederick, Pretty Beach, Ravensdale, Rocky Point, St Huberts Island, San Remo, Saratoga, Shelly Beach, Somersby, Spencer, Springfield, Summerland Point, Tacoma, Tacoma South, Tascott, Terrigal, The Entrance, The Entrance North, Toowoon Bay, Toukley, Tuggerah, Tuggerawong, Tumbi Umbi, Umina Beach, Upper Mangrove, Wadalba, Wagstaffe, Wallarah, Wamberal, Warnervale, Watanobbi, Wendoree Park, West Gosford, Wondabyne, Woongarrah, Woy Woy, Woy Woy Bay, Wyee, Wyee Point, Wyoming, Wyong, Wyong Creek, Wyongah, Yarramalong, Yattalunga
What Central Coast bins services and Central Coast waste management does Waster provide?
We provide all your waste and recycling needs from general waste bin hire to smaller services such as sanitary bins, all recycling bins such as cardboard, commingled recycling etc and restaurant grease trap cleaning.
We also provide confidential shredding bins and medical waste services. You can easily arrange all your Central Coast recycling and economy waste in Central Coast services online. Just press the blue buttons at the top or bottom of this page to get started!
Conclusion on Central Coast waste management and recycling
Waster offers a real difference to our customers whether you are seeking Wyong waste management, Gosford waste management or economy waste Gosford services or anywhere else on the Coast, Waster can help.
With our service guarantees described, you can not really go wrong.
So, we look forward to working with your business!
Please check out the short video below which explains why Waster offers the best value on Central Coast rubbish collection bins and Central Coast recycling, pretty much because we do not hit you with hidden extras or increase prices unfairly through long-term lock-in contracts.
You should also check out our blog on the Blue Mountains bin collection services here also.