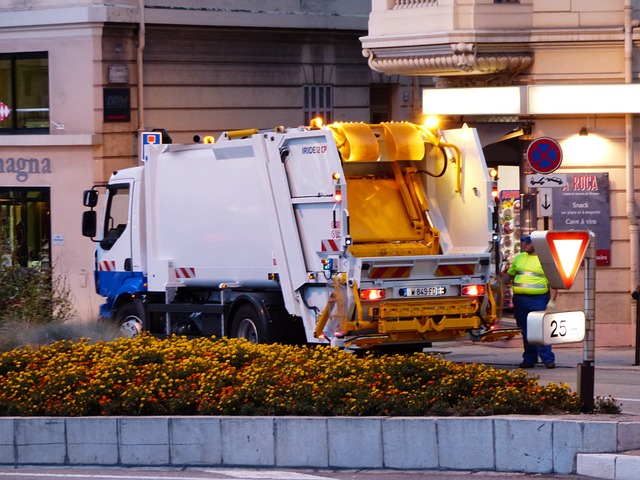 Citywide Waste Management Melbourne🚮 – Benefits Of Working Together With Waster
Citywide Waste Management Melbourne🚮: Now, I've been asked by so many people on why Waster is the best choice in choosing a waste management service provider. Always hearing that question, I felt compelled to share with you why you should pick us.
By saying this, let me focus on discussing our services and benefits offered in the beautiful city of Melbourne. But before that, let me first promote Waster.
A bit about Waster
Before I continue with the topic on citywide waste management in Melbourne, let me first share with you Waster.
---
>>Download Now: Free PDF Business Owners Guide To General Waste Bin Services
---
We here at Waster provide you with innovative solutions for you and your business's waste management and recycling needs. Additionally, we provide flexible, 30-day contracts instead of the typical lock-in contracts, which proves to be better.
Click on the blue button to learn more.
---
READ: How To Motivate People To Recycle ♻️
---
What makes our citywide waste management one of the best?
For anyone asking, yes, we love what we do! One of the most fulfilling jobs is to ensure the cleanliness of the environment. And we do that with pride and passion.
As a result, we have built ourselves a reputation of giving small and medium Australian businesses innovative waste management and recycling needs. Now, what makes us one of the better waste management service providers around? We will delve deeper into this, stating the benefits gained in utilising our services in Melbourne.
Importance of citywide waste management
Citywide waste management is one of the most important things that a city has to have because of the following reasons:
It helps keep the environment clean – when done properly, citywide waste management, along with recycling, helps eliminate waste and minimise the emission of harmful greenhouse gases.
It improves overall human health – as a result of proper citywide waste management, the general consensus is it significantly improves human health. Take for example our blog on asbestos disposal. By properly disposing of this dangerous fibrous material, we eliminate the health deterioration it gives people like asbestosis, lung cancer, and other respiratory problems. This is just one example.
It provides more job opportunities – by implementing citywide waste management, it opens up more opportunities for people to find a job. Waste management is a hard, but good job that needs discipline and dedication.
It helps remove any type of waste – ever encountered hard-to-remove waste? We here at Waster have! Many types, actually. Let experienced waste management services handle all your hard-to-remove rubbish.
It helps reduce cost – contrary to popular belief, this actually reduces cost. Citywide waste management removes the need for you to own vehicles just to manage waste. Additionally, it gives predictable costs that you can include in your budget.
Why pick Waster here at Melbourne?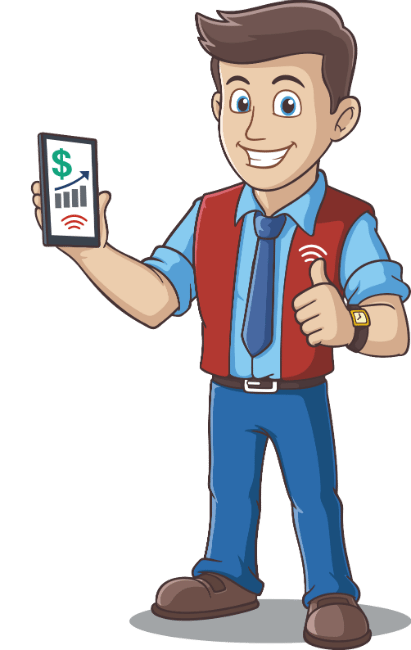 Did you know that Melbourne is the 2nd most populous city in Australia? 4,246,375 people currently live here. Additionally, it is also dubbed as the "world's most livable city" five times in a row. So if you're from somewhere else planning to visit there, I recommend you do so!
"Melbourne is a hip, dynamic metropolis, with an exciting city centre, inner-city neighbourhoods that are full of unique character, and lush green parks and mountain ranges where you can enjoy Australian nature at its finest," as stated by the crazy tourist's website.
"The city is known for its many laneways, its cultural diversity, excellent dining options for all budgets, and amazing street art. It's also known for being the coffee capital of the world, and for being regularly voted as the world's most livable city!"
It is, for me, one of the best cities in the world. But what about its citywide waste management?
Waste management options in Melbourne
Now, if you plan on living there and starting a business in Melbourne, you should consider some factors before doing so. Location, target customers, capital; these are just some of the things you should think about. But there is another important factor that people forget sometimes, and that is waste management.
Look no further, as we here at Waster will help you with that! Here are just some of the reason why we are the best business for you:
No lock-in contracts – here at Waster, we always highlight our flexible, 30-day contracts (and rightfully so). How does this benefit businesses in Melbourne? Well, you would not want to be locked in a contract wherein it becomes long, unproductive, and hidden fee-containing in the long run. Take note, we rely on providing excellent customer service instead of those long lock-in contracts. To summarise, you pay what you ask for!
Citywide waste management – like in all other cities, we operate citywide in Melbourne. With our fully-accredited logistics and facility operators, we here at Waster make sure to roam the vicinity of the city, providing it with state-of-the-art waste management and recycling services.
What are Waster's services offered to Melbourne?
Waster firstly offers enables businesses in Melbourne access to the cheapest bin collection, removal, and disposal prices there is in the Australian garbage market. A statement from our very own states that it "requires no lock-in contracts, no unjustified rate increases and no hidden costs" and operates in all metro regions throughout Australia, including Melbourne.
The bins we deliver to businesses include cardboard and paper recycling, commingled recycling, confidential paper destruction, general waste, grease trap liquid service, medical service, organic waste service, sanitary bin service, and Terracycle Recycling boxes.
Take note that there is no hidden charge in our services. Additionally, we even offer discounts if you purchase multiple bins!
Citywide waste management: conclusion
Now that we've discussed what Waster can do for Melbourne's citywide waste management, I hope I made things clear to you, readers. If you're looking for a waste management service provider, look no further! Waster is here to help you with that!
Waster: things you need to know
If you're looking for recycling bins, check our waste recycling shop and find the best deals in terms of pricing and services.
Also, please call 1300 WASTER (1300 927 837), or email us at enquiries@waster.com.au if you have any further questions.