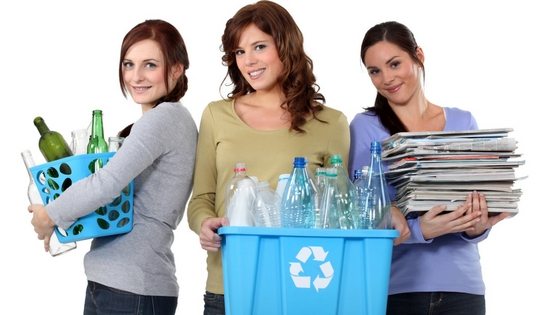 Co-mingled Waste Recycling – How Does It Work For Businesses?
Co-mingled Waste Recycling: At Waster – we love to promote reycling in all it's forms – and co-mingled waste recycling is one of the easiest, most common and best value recycling systems available for small and medium Aussie businesses. Co-mingled waste recycling (yellow bin service) is a versatile mixed recycling for containers, bottles, cans, plastic drink bottles – making it ideal for offices, cafes and restaurants.
As co-mingled waste recycling (see business recycling bins) is often significantly cheaper than dumping in general waste (and of course much more environmentally friendly) it is a great choice. After paper and cardboard recycling – it is the easiest service to implement at your business.
Through Waster – you can book all your waste and recycling services such as co-mingled waste recycling, general waste bin hire or grease trap cleaning. We operate on flexible 30 day agreements – so you never need to worry about roll over contracts etc. Click the link below:
Co-mingled waste recycling – how is it separated once collected?
It is of course one thing to collect your recyables in a bin – it is another thing entirely to separate the bottles and cans, the plastic from the metal. This is done through smart technology in facilities known as MRFs – i.e. Material Recovery Facilities.
These locations are increasing in Australia recycling can be as big as a football field and through lots of moving parts – they can filter, shake and separate all the varying materials.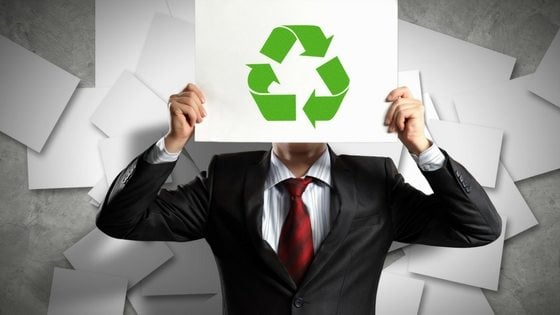 The website – thebalance.com gives a good description of how a MRF works in practice. We quote below:
"Haulers arrive at the MRF and dump the commingled material onto the tipping floor. A front end loader or other bulk material handling equipment then drops into a large steel bin at the start of the processing line. This bin is known as the drum feeder. Inside of the drum feeder, a fast moving drum meters out the commingled material onto the conveyor at a steady rate, while also regulating the density of the material on the conveyor so that it is not packed too tightly together."
"From there, material goes to a pre-sort station, where workers standing along the conveyor spot and remove any trash, plastic bags or other mistakenly placed material and separate them for appropriate disposition. Large pieces of plastic or steel, including pipes and other large items, can damage the system or expose workers to risk of injury."
"Larger pieces of cardboard are then removed from the mixed material stream, pushed to the top by large sorting disks turning on axles, while heavier material stays beneath. Smaller sets of the disk may then remove smaller pieces of paper. As materials are separated, they are diverted to separate conveyors for accumulation and baling."
"Powerful magnets separate steel and tin containers, while an eddy current separator is used to draw aluminum cans and other non-ferrous metals from the remaining co-mingled material. Glass containers can be separated from plastic containers by a density blower, then hammered into the crushed glass, known as cullet. "
"Remaining plastic containers may be sorted manually by workers on the conveyor line, or increasingly, optical sorters are used to identify different materials and colors. Air classification may be used to separate key plastics such as HDPE and PET."
It is a very interesting process for anyone who likes ingenious technology – and well worth a visit if you can arrange one.
See our related blogs on commingled recycling and yellow bin services.