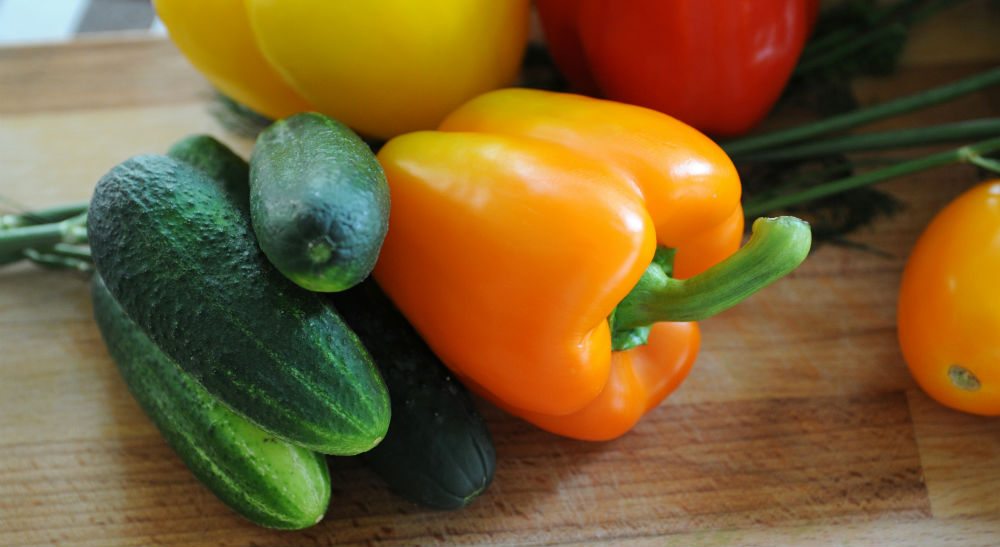 Everything About Commercial Food Waste Disposal🍲🥡
Commercial Food Waste Disposal Method 🍲🥡: If you have ever booked general waste bin services, you will be aware that the heavier the weight of your bins, the higher the cost and this cost is increasing year after year. The cost of general waste bins is now becoming a real impediment to business growth in many areas. This is because your general waste bins are collected and priced based on volume. But when the truck reaches the landfill, it is charged on weight in tonnes. See our blog on why the weight of bins matters for more information.
---
>Download Now: Free PDF Business Owners Guide To Commingled Recycling Bin Services
---
It is for this reason that businesses producing lots of organic food waste such as food production, greengrocers, juicing companies, and more tend to have really heavy and expensive waste removal. They require a sustainable commercial food waste disposal system.
The pulp and organic waste (say from a juicing business) are just very dense and heavy. It can be almost as heavy as water as there are no gaps for air. It reaches a weight of up to 1 tonne per cubic metre.
This can also result in problems moving the bin around your site and loading it onto trucks. For this reason, commercial organic waste solutions such as those offered by Waster are usually in small bins.
You can book services (such as commercial food waste disposal bins) from Waster. Look at prices through our online waste shop today. Press the blue buttons at the top or bottom of this page to access our waste services shop. Arrange all your bin services from organic food waste disposal to paper and cardboard bins.
Commercial food waste disposal methods: try to minimise your waste as a first step
At Waster, we really believe in helping charity where possible. It can help reduce business costs also if you donate commercial food waste disposal (i.e. where the food is of high quality and fit for eating) to a local charity or to a national organisation such as SecondBite.
In this part of the blog, we want to cover one of the newer commercial food waste disposal systems on the market in Australia: the American-made Waste-to-Water Bio-EZ machine.
The machine "rapidly decomposes all food waste into a nutrient-rich liquid suitable for discharge into public waste disposal systems."
The machines that changed the landscape for the organic food waste disposal processes in Australia, which come in different sizes, and are easily located in a commercial kitchen can dispose of all food waste safely and conveniently. This means you do not need to organise pump-outs like for some older systems or arrange organic waste or general waste bin collections. This can save a food business a large cost – running into thousands of dollars.
Basically, it turns commercial food waste into a liquid substance subject to disposal in the sewer. This reduces – if not completely removes – the need (and associated cost) for organic food waste disposal bins or general waste services. See our blog on green waste collection – i.e. for non-food waste.
The machines come in three sizes; they can handle the volume of commercial food waste disposal of up to 700 kg a day. Note: grants may also be available for some businesses to implement these machines. You should check with the EPA in your state for more detail on this.
Financial payback for commercial food waste disposal system
The real financial benefit to your business is that you can reduce or even remove the need for ongoing bin collections.
A one-off capital expense and minimal ongoing maintenance could save you thousands in organic food waste disposal methods such as bins, etc. Plus, you never need to worry about a missed bin service or smelly bins again!
In NSW, the EPA has a bin trim program where companies can receive up to 50% rebate on the cost of recycling capital expenditure.
See our blog asking should food waste even be penalised with the landfill levy?
This commercial food waste disposal system is welcomed by Australian water authorities currently. You can see an overview of the process through this Youtube video:
Also, check out our blog on trends towards carbon-neutral waste services.
Alternatives
There are certain alternatives you can make for the disposal of your commercial food waste.
Composters
The Closed Loop company in Australia has developed composting machines suitable for cafes and restaurants – something that can help in commercial food waste disposal. We quote from the article below:
"It transforms food waste into a concentrated compost that's used to revitalise and nourish the soil. It was a key component in making Melbourne's green cafe Silo by Joost a 100 per cent waste-free cafe."
"The Closed Loop machine turns food waste into compost, reducing its volume by 90 per cent, in 24 hours."
Additionally…
"About 60 cafes and restaurants in Australia have installed a Closed Loop compost system."
"Alex Atala of acclaimed D.O.M restaurant in Brazil is another famous adopter of the zero-waste machine, after being wowed the system during a breakfast at Silo."
"Silo was famous for needing no wheely bins, as it consumed, used or recycled everything used in the cafe. In one year at Silo, 45 tonnes of organic waste was fed into the Closed Loop machine. This reduced down to 10 per cent, or 4.5 tonnes, of organic compost. Bakker says this is enough to fertilise about three to four hectares of soil."
"There are some serious benefits here," he says. "For me, it's all about the soil. Making people realise that good soil is the most important thing on the planet and if we don't start cherishing it then we're all in trouble."
Can You Donate The Food To Those In Need?
There are numerous charities that can help with providing food waste to needy people – for example, SecondBite. However, if the food waste is not suitable for provision to charity other solutions may be needed. In other words,  some charities have strict criteria on what type of waste food they accept.
We cover in a blog the difference between sell-by and use-by meanings.
But this option is less likely for private homes. Most charities will accept healthy packaged goods (i.e., in tins)
You should bear in mind that food waste tends to be very heavy and can increase the weight and hence the collection price of your general waste collection service.
Love food hate waste
What is love food hate waste? Is it the same as donating food? Let us discover below:
"What happens when a bunch of smart Inner Westies and the NSW Government put their heads together to create a project that saves food from landfill AND helps people facing food insecurity?"
Problem solved by Love Food Hate Waste! It aims to divert food from going into landfill by collecting and donating them.
Love Food Hate Waste includes the NSW territory, licensed from the UK's Waste and Resources Programme (WRAP) campaign. Aside from NSW, it is also managed by Sustainability Victoria, Brisbane City Council, WasteMinz New Zealand and Metro Vancouver.
In fact, it helps businesses and other organisations to better understand and prevent – or at least reduce – food waste. It also gives them a choice to donate unwanted food to needy people.
They also provide grant funding and deliver Love Food Hate Waste programmes to households and businesses in the community.
Do you have a pet?
A simple option, but in years gone by, there was no food waste as it would simply be given to domestic animals.
Use it as compost for your garden
Many good commercial food waste recycling ideas for proper disposal will involve using the waste as compost for your garden. Check out our other blogs on options such as a domestic composter, worm farms, etc.
We have also covered why food waste like coffee grounds is really great for your garden. In fact, many smart cafes are now giving their regular customers bags of used coffee grounds for their gardens!
There are increasing options such as composters for both home and business use, whereby food waste can be turned into compost for growing vegetables, a nice circular economy approach. See cleanup.org.au for more detail on this topic.
Have you ever heard of Biogas?
One of the best and most exciting new food waste recycling ideas – is a biogas reactor. This device, which can be small enough for a domestic home, lets the food waste rot to release gas, which is used to create electricity.
In fact, some farms produce so much biogas that they could be self-sufficient.
Furthermore, some people argue that food waste is such a valuable source of energy. With the rapid advancement of technology, it will become more prevalent in the future!
Other commercial food waste recycling and disposal ideas: organic food waste bins
If you can not have a biogas reactor or composter on-site, you could consider food waste bins.
For food waste bins, the contents are taken to advanced facilities, where it is either used to produce compost on an industrial scale or for electricity generation.
There are also new facilities coming onstream for the treatment of organic waste, an example of which is Earthpower in Sydney metro. As per the facility website:
"The EarthPower facility uses anaerobic digestion technology to convert solid and liquid food waste, into a combustible gas similar to natural gas."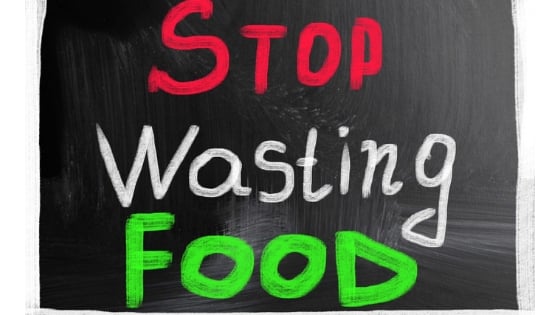 "The digester gas is then recovered and used as a renewable fuel source in cogeneration engines to produce green electricity. This electricity is then sold to the grid for distribution to domestic, commercial and industrial clients."
"A by-product of the anaerobic digestion process is a nutrient-rich sludge, which is dried and granulated for sale as fertilizer into the agriculture and horticultural markets. Waste heat from the cogeneration engines is used in the fertilizer drying process and to heat the digesters."
"When compared to other food waste disposal processes, such as landfill and composting, the EarthPower facility achieves the highest environmental sustainable use of food waste and most favourable environmental outcomes by way of production of green energy, while also producing organic fertilizer for local agriculture businesses, reducing the need of synthetic fertilizers."
Insects as part of the solution?
Some may find insects gross, disgusting, icky, or whatever word you may use. But, did you know that there are research and ideas revolving around them that involves food waste recycling?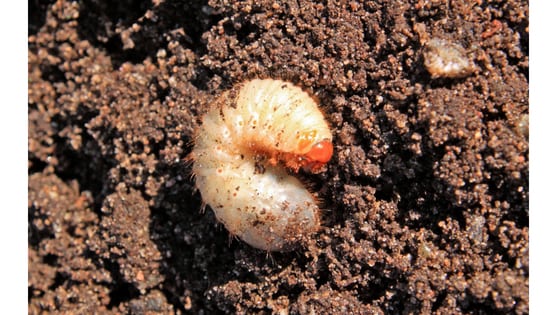 The ABC reports that Canberra, ACT-based startup GoTerra "is experimenting with the idea of using insects to solve such waste problems and expects to process 200 tonnes of waste this year, turning it into chicken food."
"The company cultivates the larvae of the black soldier fly, raising them on waste streams."
Furthermore, "Ms Yarger said the larvae can process grape marc (what is left over from the grapes after pressing), pumpkins and unsold food from the retail sector and do it in a surprisingly clean way."
Conclusion on commercial food waste disposal
The best thing to do is, of course, to lessen food waste by buying what is enough. Never over-stock on food, as this may lead to an increase in commercial food waste needing proper disposal methods.
As such, we can still find ways how to deal with food waste in an environmentally-friendly way. And who knows? The future may lead us to eradicate it completely with the technology humankind invents.
See our blog on how much waste management services actually cost.