Commercial Grease Trap Cleaning Services: Easy & Cost Effective!
Commercial Grease Trap Cleaning Services: we run through in this short Waster blog post today how easy it is for our customers to arrange low cost / cheap grease trap price services  for their business and extremely reliable as well as high quality servicing of your grease trap in all metro regions across Australia.
We work with 1000s of small and medium Australian businesses – in all metro regions – across all sectors. For commercial grease trap cleaning services – we work with businesses in the following sectors:
– cafes
– restaurants
– food production
– petrol stations (triple interceptors)
– and any other business such as property management who has a grease trap on site.
A little bit about how Waster can help with your grease trap cleaning services
Waster provides lots of waste and recycling services – in fact we provide all commercial waste services available in Australia.
You can easily book all your business services through our online portal – with the confidence of our flexible 30 day agreements.
Whether it is general waste bin hire, cardboard recycling or commercial grease trap cleaning services – you can easily arrange them online. By arranging all your services through Waster – you can benefit from our bundled pricing discounts – and also have only one invoice to pay each month – saving you time and hassle.
Book your Commercial Grease Trap Cleaning Services online today
Through our online booking portal you can easily arrange servicing of your grease trap cleaning in regions including: Canberra, Brisbane, Gold Coast, Newcastle, Sydney, Wollongong, Darwin, Adelaide, Perth and Tasmania.
Simply go online to the check pricing and book your required service.
With our commercial grease trap cleaning services – when a small customer signs up for regular scheduled cleaning – we follow the process as below.
– We will check with the local water authority as to the required cleaning schedule.
– We will check on access conditions for the grease trap. Grease trap locations can be in a number of common places. The most common location is outside at the back of the business location. However – grease traps can also be located inside buildings – such as in underground car-parks and even in some instances – in the kitchen area.
– We will then check if keys or padlocks etc are required for access and provide these to the truck driver.
– On the scheduled service day – the driver will go to site and perform the commercial grease trap cleaning services. This service will involve opening the grease trap and pumping out all the liquid and grease in the pit. The technician will the scrape down the sides and bottom of the trap – and remove any excess grease.
– If appropriate – the driver will then scan the barcode or update the relevant water authority that the service has been performed as scheduled.
How is our grease trap price displayed in the online Waste Management shop?
Pricing of the grease trap service is given as a comprehensive collection and disposal price per litre collected (pricing is provided in a cents per litre format). Darwin, Northern Territory is the only exception to this with pricing provided on an hourly rate plus cost per litre basis.
For example – current  grease trap price per litre as at 06 December 2019 in Sydney metro is $0.20 per litre all inclusive rate.
We have a minimum trap size of 1000 litres – i.e. the basic charge is for 1000 litres – to cover the time for stopping etc.
For larger trap sizes – i.e. for 3000 litres and above – we can generally provide better pricing – i.e. a volume discount. Please contact us in this regard to discuss your requirements.
Any terms and conditions or small print to this pricing?
The pricing as provided is on a cent per litre basis. Of course – minimum volumes will apply (1000 litres as above). This will only occur if the volumes you require are very small and it would not be commercially viable for a truck to travel to your location.
We will confirm these details with you at time of booking.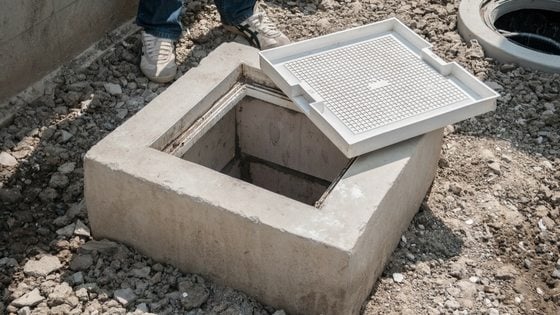 The Waster pricing model assumes that the grease interceptor trap set up is accessible by a Tanker truck no more than 15m from the Pit or pump out point and involves one personnel member to perform service. More complex services will require specific pricing.
We look forward to helping you out with  high quality servicing for your business needs at a great grease trap price.