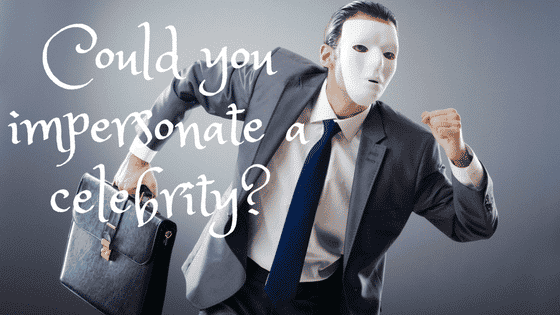 Confidential document destruction: Identity Theft Can Happen To Anyone
Confidential document destruction: we all know the importance of making sure we do not let our personal information fall into the wrong hands. But often these thoughts can be quite theoretical.
In this blog post – we seek to mention a couple of celebrities – or people in the public eye who have had their identities stolen and have suffered financially as a result.
These cases are even more worth considering – as passing yourself off as a famous celebrity is obviously harder than as a member of the general public.
Waster provides low cost waste and recycling services (including niche office service such as confidential document destruction) to small and medium Aussie businesses.
Through our online model – you can arrange all your general waste bin hire and recycling bin services. Check out your prices and options below.
Confidential document destruction – examples of famous stolen identities.
It seems hard for imposters to steal the identities of household famous names such as movie stars and sports stars. One of the most famous sports people in the world was victim of identity theft. We quote from cardrates.com
"In 2000, celebrity golfer Tiger Woods testified in the case against Anthony Lamar Taylor, a man who stole his identity. Taylor used Tiger Woods' real name and Social Security number to apply for at least a dozen lines of credit in Woods' name, which he used to charge thousands of dollars in fraudulent purchases."
"He bought TVs, furniture, a car, electronics and more by using the unauthorized card. By the time he was caught, he had stolen more than $50,000 in goods and services in Woods' name, according to ESPN."
"Taylor, already a two-time convicted felon, was convicted on eight felony counts and sentenced to 200 years to life for his crimes against Woods."
Other famous celebrities who have befallen identity fraudsters include Kim Kardashian and Will Smith.
For other blogs on confidential document destruction such as secure document shredding.
Conclusion:
As you will see from the cases above – identity theft can affect anybody.
When you think about the amount of private information that web services such as Facebook and Google have access to – even when you do not use their services – the risk of identity theft becomes apparent.
Of course – we all need to take precautions like changing our passwords. Destroying confidential paper information is another vital and easy step.
It should also be remembered – that social media is another area where caution should be exercised in 2018.
Check out the video below on 10 amazing cases of identity theft that will shock you: