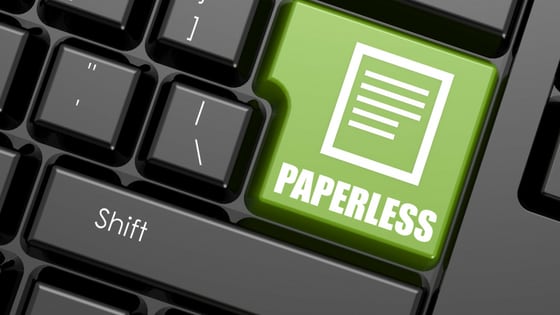 Confidential Paper Bin: Are Shredding Bins A Thing Of The Past As We Move Online?
At Waster we provide confidential paper bin shredding services to small and medium Aussie companies. We (as I am sure you do also) are always reading about the paperless office and how shredding bins will be a thing of the past.
In today's blog we cover our thoughts on the topic and some of the trends we are experiencing.
Note – we have covered in a previous blog what we think the world of waste and recycling will look like in 50 years – you can see it here.
A bit about Waster
Waster provides low cost waste and recycling services (such as confidential paper bin services) to small and medium Aussie companies.
You can easily book your services such as document disposal, general waste and all recycling services online – all on flexible 30 day agreements.
Check out your bin size options and costs below. In metro regions – a confidential paper bin service costs $29.50+GST per service (when once a month or more frequent).
Confidential paper bin – is it going to be an extinct service?
Whilst we have been reading about the digital-isation of all information and a movement towards a truly paperless office for years – it has been slower to become reality.
The paperless office is slower than thought
The Wall Street Journal reported in 2016 that the USA uses huge amounts of paper :
"Every year, America's office workers print out or photocopy approximately one trillion pieces of paper. If you add in all the other paper businesses produce, the utility bills and invoices and bank statements and the like, the figure rises to 1.6 trillion. If you stacked all that paper up, it would be 18,000 times as high as Mount Everest. It would reach nearly halfway to the moon."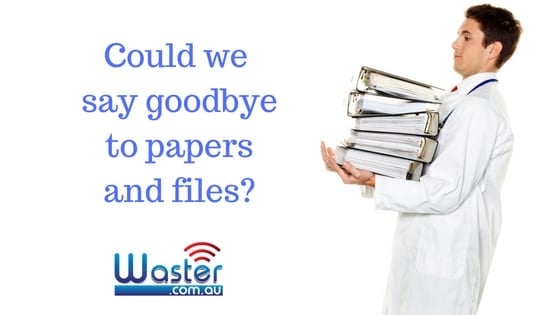 Apparently we have been promised the end of paper for a very long time:
"In a 1975 article in BusinessWeek, an analyst at Arthur D. Little Inc., predicted paper would be on its way out by 1980, and nearly dead by 1990."
Evidence shows that the actual amount of paper in offices is starting to decrease
There is some evidence (again mostly from the USA) -that the peak of paper was c.2007 – i.e. just before the global financial meltdown.
"For the first time in history, there is a steady decline of about 1% to 2% a year in office use of paper. Add in the dip in use during the most recent recession, and as of 2016, we are already 10% below the peak of the number of pages produced by office printing and copying in 2007."
Scanning for moving to electronic still requires confidential paper bin services
In 2018 – we are seeing numerous larger companies – such as banks, insurance etc moving towards paperless offices with large scale projects to scan and digitalise all paper documents.
This requires large numbers of confidential paper bin services for a fixed term as the project runs.
Conclusion:
Evidence shows that confidential paper bin usage will likely drop in the medium term – in line with declining paper usage overall.
Larger companies have taken the lead in this – with smaller businesses still more focused on paper.