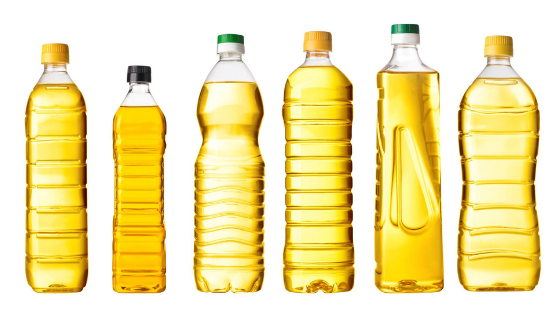 Cooking Oil Recycling 🍳– Info For Cafes And Restaurants
Cooking Oil Recycling 🍳: At Waster, we receive many queries from customers and potential customers. In a series of shorter blogs, we have published much information that we provide to them when they call or email us.
With that said, various cafés and restaurants always message and ask us what they can do with their used cooking oil. Of course, everyone by now should know that they use cooking oil to muster up some dishes such as fried chicken, chips or french fries. Unfortunately, many food business owners ask their staff to just chuck the used cooking oil down the wastewater drain.
Problems such as clogging the drain, affecting sewers and destroying the environment may haunt food businesses if they do not do anything about their used cooking oil.
Should you consider reusing it?
The answer to this is simple: no, you should never do that. We know that all cafés and restaurants should know that, but it is still worth mentioning. Poison might seep into the food coming from the charred food particles when using used cooking oil.
What businesses can do, instead, is to recycle the used cooking oil.
---
>Download Now: Free PDF Business Owners Guide To Grease Trap Cleaning Services
---
So, in today's blog, we will be talking about an easy solution for cooking oil recycling. Any cafe, restaurant or food production business in Australia should consider reading this blog to learn more and even implement new practices to deal with their used cooking oil.
But before you do so, check out another informative blog we have recently published on whether you can effectively recycle soft plastics – such as plastic wrap in your business.
A bit about Waster
Waster works with thousands of small and medium Aussie companies such as cafés and restaurants to provide low-cost waste and recycling services.
Additionally, we provide all your required services from garbage collection bins, commingled recycling, grease trap cleaning and sanitary bin services.
---
>Download Now: A Recycling Infographic For Restaurants
---
Cooking oil recycling for restaurants: there may be a free service available!
Many business owners call or email us asking what to do with their used cooking oil and if there is a service available. Obviously, depending on the type of food served, there may be lots of cooking oil used.
Did you know that used cooking oil can be a valuable resource? And so, in many instances, there may be a free collection service available for your business! Continue reading below to learn more as we discuss this with you.
Why you should never pour cooking oil down the drains
Used cooking oils and fats and greases generally will clog up and block your plumbing. When the oil and fat solidifies, it will create blockages and potentially a serious issue in your plumbing. The chunks of solidified oil and fat will collect along the drain pipe. There, they will increase in numbers until they become too much in numbers.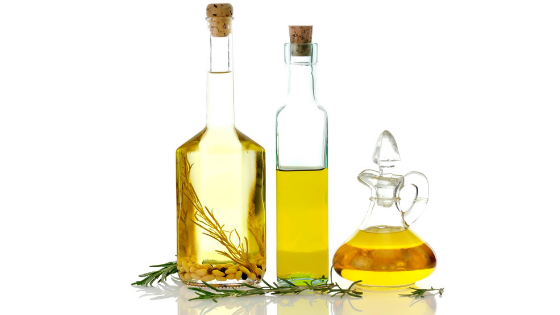 See our blogs on grease trap issues and emergencies here for more detail in this regard. This blog can also help when you want to learn more about cooking oil recycling.
Used cooking oil can be converted into biofuel
As per the website businessrecycling.com.au,
"Instead, used cooking oil can be effectively recycled into a number of secondary products including bio-diesel. Bio-diesel is a clean-burning fuel alternative to petroleum diesel and helps reduce reliance on petroleum products and reduce emissions from the transport sector.
"Used oil is collected from on-site storage bins and delivered to a processing facility. The oil is filtered into large storage tanks which are heated and treated for subsequent conversion into a range of other products including biofuel, animal feed products, detergents and soap, paints and industrial lubricants."
According to the website 1millionwomen, it is even possible to convert the oil to biofuel at home!
Creating more opportunities to earn
Getting a job in today's world has always been hard. So, people have to become more creative and pour more effort to earn some income. So, what they do, for example, is create a business. One such business includes selling certain products such as soap, wax, candles and more.
Did you know that many of those products can also come from used cooking oil? Cooking oil recycling can give those who it some interesting and useful products, of course, whilst helping them earn some money. In turn, they also give part of it as tax, which can help in funding.
So, how can you arrange a service for used cooking oil recycling?
There are a number of companies in Australia that provide services for the collection of used cooking oil. Probably the leading company in the market is Auscol. You can take a look at their website here.
Depending on the volume of oil you produce, they can offer collection services – often free of charge. The company you select will deliver a container – appropriate for the size of your business – and will swap it over on a regular basis.
It is always nice to get something for free! This is especially useful for businesses in the ever more expensive world of Australian waste management.
Waster's grease trap cleaning service
On a similar note with cooking oil recycling, cafés and restaurants certainly have a lot more to worry about other than their used cooking oil. Their grease traps, in particular, can get chock-full by a number of elements such as, of course, oil and grease – preventing the said elements from going into the wastewater disposal system.
Generally, food businesses have to clean their grease trap once or twice (every 6 months) a year. If they do not do so, refer to what we have mentioned above – a clogged wastewater disposal system. This will cost tonnes of money to remedy, so they should get a grease trap cleaning service.
Arrange one now with Waster! Check the service out more by reading our blog on grease trap cleaning.
Conclusion
It is nice to get service for free. And of course, it is always important to keep your business costs low.
Ensure oils and grease do not go down the sink or drain to prevent a grease trap issue. Also, utilise a reputable company such as Auscol for your used cooking oil recycling.