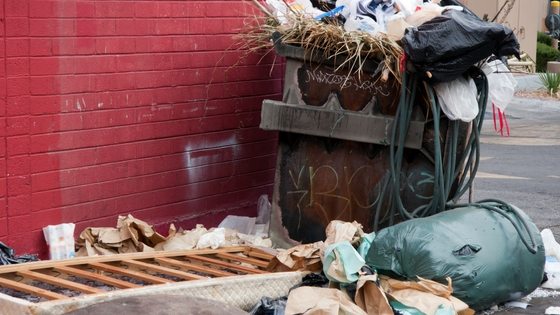 Disposal waste: Is Waste Produced Going To Increase And Increase?
In our usual blogs – we cover lots of issues relating to disposal waste and recycling. We have covered issues such as plastic waste, recycling approaches and whether modern landfills could actually be good for the environment (by capturing gases and creating electricity.
We always try to be positive about the global issues with disposal waste as in may areas tech and new approaches are really helping. In nearly every area – recycling is really improving and we are reaching better environmental outcomes.
However, in some recent blogs on plastic waste – we have argued that recycling is not enough and that a reduction in waste is required to help the environment.
In today's blog – we will look at how much waste we are actually producing globally and if it has peaked?
What Waster can offer to small and medium customers
Waster offers disposal waste bins and all recycling services to small and medium Aussie companies. You can easily book your bin pickups online.
As all our services are based on flexible 30 day agreements – you will never need to sign a long term contract or worry about hidden roll over clauses again.
You can see your bin size and collection options by pressing the button as below:
Disposal waste – is global waste increasing or decreasing?
If you read the press – you may be unaware as to whether the global environmental issue is getting better or worse in 2018. To be honest, I do not really know either as there are so many positive recycling steps being taken – but the global population continues to rise.
According to the website – smithsonian.com the news is not good:
"A recent World Bank report projected that the amount of solid waste generated globally will nearly double by the year 2025, going from 3.5 million tons to 6 million tons per day. But the truly concerning part is that these figures will only keep growing for the foreseeable future. We likely won't hit peak garbage—the moment when our global trash production hits its highest rate, then levels off—until sometime after the year 2100, the projection indicates, when we produce 11 million tons of trash per day."
Is there any good news?
The good news is that as societies reach a given level of economic development- the amount of garbage the produce stops growing.
"In many of the world's wealthy countries, the average person produces slightly more than 3 pounds of solid waste per day, and that number isn't estimated to change significantly going forward."
The other good news is that by implementing smart recycling initiatives – countries can significantly reduce the trash per person that they produce.
For example – Japan produces roughly a third less trash per person than a US citizen. This is based on many things such as high density living but also stricter recycling codes and processes.
As the population in much of the developed world and developing world is growing at a slower pace (and many countries are already seeing real population decreases) – we can expect to see global trash production peak around 2100.
Conclusion:
If disposal waste issues peak around 2100 – the question is can our environment cope in the mean time without real efforts to clean it up?
Recycling and waste disposal approaches are definitely improving but to be honest – we are in uncharted territory!
For an insight into the issues caused by continually increasing waste volumes globally and pollution – see a video as below from the BBC on how waste from all around the world is ending up in the pristine Arctic: