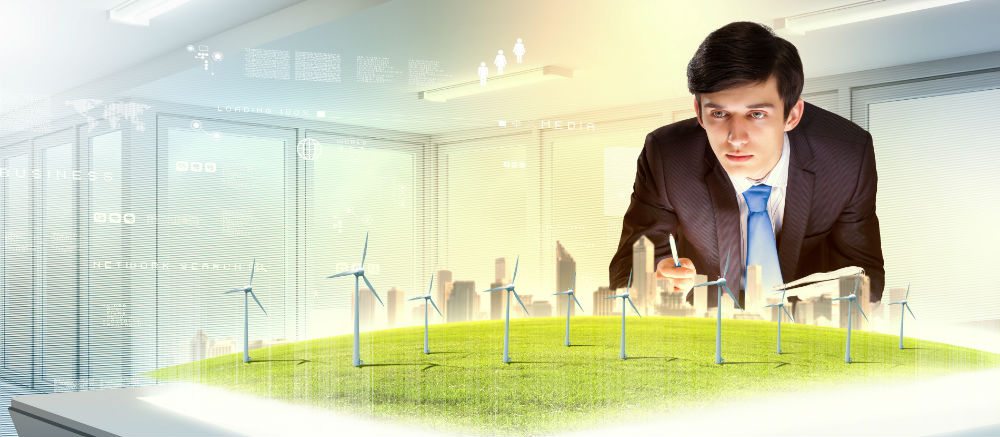 Disposing Of Commercial Waste: Will Tech Deliver Better Services & Lower Prices?
Disposing of commercial waste: say what you like about the Australian and global commercial waste bins and recycling industry – it has not exactly been seen as the most high tech industry under the sun.
Whilst the image of Tony Soprano may have been common years ago, that is becoming ever further from the truth as we enter 2019. In this blog we cover how some industries will be impacted by technological change and ask could the same happen to the commercial waste bins industry. Of course – no industry is isolated from any other – and this means that disposing of commercial waste in the future will be just as subject to automation, AI and other computer developments as any other industry.
Why is Waster at the forefront of developments in disposing of commercial waste?
Waster is an alternative for small and medium commercial waste bins and recycling customers in Australia – we have been described as the Uber of Waste by the Sydney Morning Herald and The Age since 2016.
Check out our services and prices for commercial waste bins and all types of business recycling in our online shop and be confident with our no lock in flexible contracts.
Industry changes that will impact the commercial waste bins sector – disposing commercial waste will never be the same again
Bill Gates said: "We always overestimate the change that will occur in the next two years and underestimate the change that will occur in the next ten. Don't let yourself be lulled into inaction."
Whilst we do not expect the world to change overnight – we will see huge changes in the next ten years, Nearly all changes that will impact disposing of commercial waste will be down to better routing, logistics, separating and confirmation of services.
We do not cover actual new facilities and recycling approaches in this blog.
We take a look at some traditional industries that have been completely changed in a couple of years and ask could the same happen to waste services, with the same improvements in service quality and value to customers. We quote from an article at www.businessinsurance.org.
Travel – "in the past the only easy way to book a vacation or trip was through a travel agent, unless you chose to do it on your own which required a decent amount of time on the phone. This has all changed now with so many different websites out there that can help you easily book a trip within a matter of minutes, and that includes booking EVERYTHING too – flight, hotel, car rentals and much more can all be done with a few clicks and a credit card."
Video rental – "streaming video has become extremely popular and many people are choosing to pay so they can stream new movies right from computers, tablets, and even smart phones." Video stores are pretty much disappeared from our streets.
Music industry – complete change in business model from selling vinyl to casettes to CDs to downloads. Now many artists make their money pretty much from touring. Question marks over whether platforms like Spotify are sustainable for artists in the long term
Newspapers – when did you even last buy a physical paper newspaper. Mr Waster has not bought one in years. You even now see once powerful newspapers such as Britain's Guardian asking for charity donations.
The question is not whether the commercial waste bin sector and disposing of commercial waste will be disrupted, but how and whether it will deliver increased value to the environment and customers, both large and small.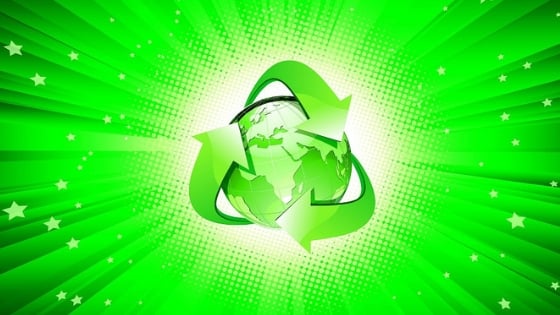 We expect the biggest and simplest changes to include:
–Real time tracking of trucks – a bit like UBER – telling you when the truck will be there and on which route etc
– Notification when your commercial waste bins service has been completed – real time update on when your bin is emptied and how heavy etc
– Real time updates on delays, carry overs, missed collections – there is no reason why an app can not tell you if something is going wrong
– Analytics driving recycling – AI giving insights on your waste spend – and itemised suggestions on how to reduce costs.
– Tracking and recording of commercial waste bins position and fullness at all times – sick of bins being missed or being stolen? – they are valuable assets so should be tracked.
Conclusion on commercial waste bins:
Technology may very well save the planet – but hopefully it will be disposing of commercial waste easier and more cost effective sooner than that!
See our recent blog on how tech progress in environmental services helps small businesses. Also see our recycling facts Australia article.