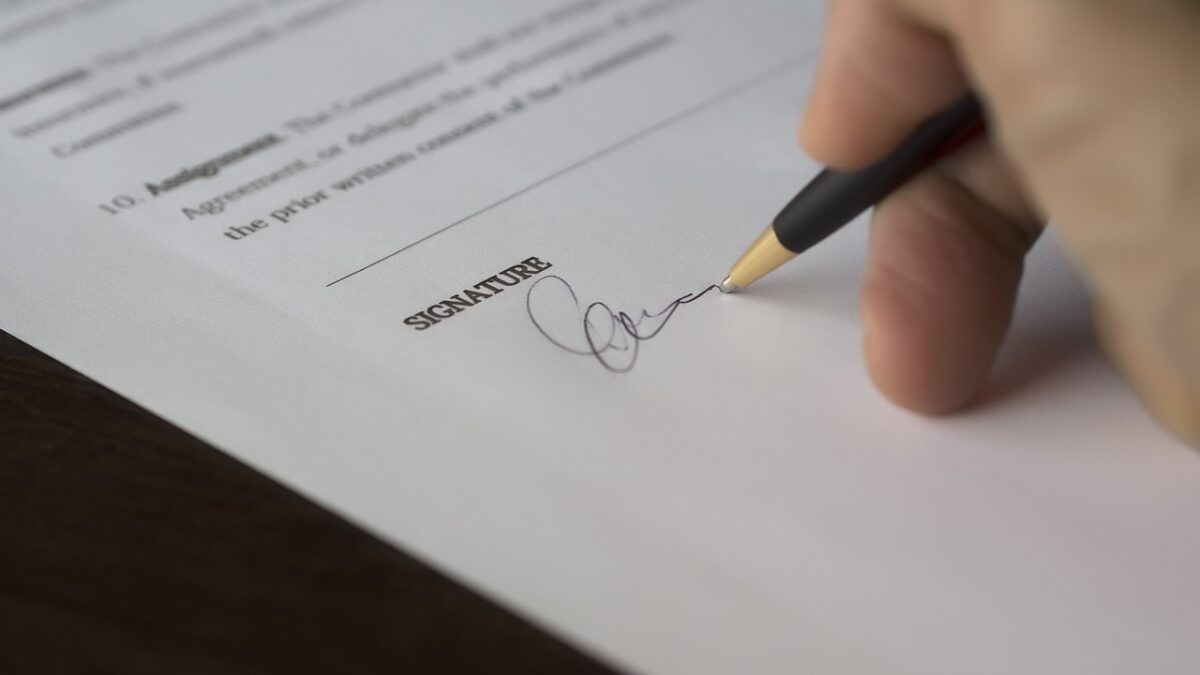 Do You Need A Permit For A Skip? How To Get A Skip Bin Permit In Sydney 🗑️
Do you need a permit for a skip? 🗑️: We'll get right into it. The answer is no if you are considered a 'residential' owner of private property. You do, however, need one if you operate on public property. In the majority of instances across the Sydney metropolitan region, should you intend to position your skip bin on council premises like roads, footpaths, or nature strips, securing consent from your local council is typically necessary. This entails initiating a permit application process or opting for a skip bin provider authorised and pre-approved by your local council to place skip bins on such premises. Neglecting to obtain the appropriate skip bin permit could potentially lead to penalties imposed on the individual who owns the property or is renting the skip bin.
A thorough waste management plan is crucial to keep things running smoothly when embarking on, say, a home improvement project. Enter the skip bin – an invaluable resource that can effortlessly handle the mountains of debris and waste that often accumulate during such endeavours.
---
 >Take A Look At The Skip Bin Services Offered By Waster
---
However, before you dive headfirst into your decluttering mission or 'renovation extravaganza', it's essential to consider whether a skip bin permit is a requirement in your area.
Below, we cover first the general overview of how one should go about obtaining a skip bin permit. Moreover, we will specifically talk about how you can get a skip bin permit in Sydney.
Why and when do you need a permit for a skip?
Skip bin permits are typically mandated by local councils to ensure that waste disposal is conducted in a safe, responsible and compliant manner. The need for a permit can vary depending on your location and the specifics of your project. Common scenarios that might trigger the need for a permit include:
Public Property Placement: As already mentioned above, if you plan to place the skip bin on a public roadway, sidewalk or any other area considered public property, a permit is often required. This ensures that the placement doesn't impede traffic flow or pedestrian access, or create hazards.
Restricted Zones: Certain neighbourhoods or zones might have regulations regarding the use of skip bins due to aesthetics or safety concerns. In these cases, a permit might be necessary to obtain permission.
Proximity to Utilities: Placing a skip bin too close to utility lines, fire hydrants, or other infrastructure can pose risks. A permit might be required to ensure that proper clearance is maintained.
Duration of Placement: Some areas might stipulate a maximum duration for which a skip bin can be placed on public property. A permit could grant you the needed extension.
Enjoying the benefits of a residential skip bin service
Now that you know that residentials planning to use them in a private property don't need a permit to get a skip bin whilst those planning to get one in public property do need one, we delve deeper into the discussion and talk about the benefits of getting one.
A skip bin service can be beneficial for residential areas for various reasons. Here are some common reasons why residents might consider getting a skip bin service:
Convenience: Skip bin services offer a convenient solution for residents to dispose of large quantities of waste all at once, without the need for multiple trips to a landfill or waste disposal facility.
Efficiency: Skip bins provide a centralized location for waste collection, making cleanup and waste disposal more efficient and organized.
Time-Saving: Renting a skip bin can save residents time and effort that would otherwise be spent loading and transporting waste to a disposal site.
Safety: Proper waste disposal helps maintain a safe and clean living environment, especially when dealing with hazardous materials or sharp debris.
More benefits
Environmental Considerations: Using a skip bin service can contribute to responsible waste management and recycling practices, reducing the impact on the environment.
Compliance: Skip bin services often adhere to local regulations and guidelines for waste disposal, helping residents avoid potential fines or penalties.
Flexibility: Skip bin sizes can be chosen based on the specific needs of the project, ensuring that there is enough capacity to accommodate the waste generated.
Neighbourhood Improvement: Skip bin services can support community cleanup efforts, improving the overall appearance and livability of residential areas.
Streamlined Processes: During events or projects, having a skip bin available makes waste disposal more straightforward, allowing residents to focus on other aspects of their activities.
Reduced Stress: Dealing with waste and clutter can be stressful. Skip bin services alleviate this stress by providing an effective and reliable waste management solution.
Ultimately, the decision to use a skip bin service depends on the specific circumstances and needs of the residents. If any of the reasons mentioned align with a resident's situation, a skip bin service can offer valuable benefits in terms of convenience, efficiency, and responsible waste management.
Navigating the Permit Process: Tips for Success
Research Local Regulations: Start by researching your local regulations regarding skip bin permits. Your municipal website or waste management authority should provide information on whether a permit is required and the steps to obtain one.
Contact the Right Authorities: If a permit is necessary, reach out to the appropriate local authority responsible for issuing permits. They can guide you through the application process and provide the necessary forms.
Plan Ahead: Permit processing times can vary. Apply for the permit well in advance of your project to ensure you have it when you need it.
Provide Accurate Information: When applying for a permit, provide accurate details about the project, including the type and size of the skip bin, its intended location, and the duration of the placement.
Budget for Costs: Some permits might come with associated fees. Factor these costs into your project budget.
City of Sydney skip bin permit
Do you have a renovation project on the horizon or a major cleanup mission in the works? If you're considering a skip bin for efficient waste disposal, it's crucial to understand whether you need a City of Sydney skip bin permit. Let's dive into the specifics of skip bin permits and guide you through the process, ensuring your project goes off without a hitch.
Do you need a permit for a skip in Sydney? Unravelling the puzzle
Before you arrange for a skip bin to make your project easier, take a moment to assess whether you need a permit.
The City of Sydney has regulations in place to maintain a clean, safe, and organized environment. Let's recap a bit. Generally, you will need a permit if:
You're planning to place the skip bin on public property, like a road or footpath.
Your location falls within a residential zone with specific rules about skip bin placement.
The skip bin might obstruct traffic flow or pedestrian access.
Navigating the City of Sydney Skip Bin Permit Process
Ready to secure that permit? Here's your step-by-step guide:
Step 1: Project Details and Research
Know your project inside out. Understand where you plan to place the skip bin and for how long. Research the City of Sydney's regulations regarding skip bin permits to get a clear picture of what's required.
Step 2: Online Application
You can easily get an online permit for a Sydney skip bin. In fact, we have got you covered! Below, we provide you with the necessary permits in Sydney/NSW areas you need to get a skip bin service.
Step 3: Application Fee
Be aware that there might be an application fee associated with your permit request. The fee can vary, so ensure you're prepared to cover this cost.
Step 4: Review and Approval
After submitting your application, the City of Sydney will review it to ensure compliance with their regulations. This process can take some time, so plan ahead and submit your application well before your project start date.
Step 5: Display Your Permit
If your application is approved, you'll likely receive a permit to display in the skip bin. This serves as visual confirmation that you have the necessary permission to place the bin in the designated area.
Step 6: Follow Guidelines
Adhere to any guidelines or conditions specified in the permit. This could include safety measures, proper lighting, and ensuring the skip bin doesn't disrupt the flow of traffic or pedestrian pathways.
Step 7: Responsible Waste Disposal
Having a permit to place a skip bin is one part of the equation. Responsible waste disposal is equally important. Separate recyclables from general waste and make sure hazardous materials are handled appropriately.
Needing a skip permit: Stay informed, stay compliant
Navigating skip bin permits in the City of Sydney requires attention to detail and adherence to local regulations. By understanding the rules, providing accurate information, and collaborating with the city, you're on track for a successful waste management project.
Remember, regulations can evolve, so always refer to the most up-to-date information provided by the City of Sydney's official sources.
More on Waster's skip bins
Now that we have talked about what you need to know about getting skip bin permits, we share with you our skip bin services.
Waster now offers these services to small and medium businesses, as well as residential areas, in Sydney!
We have different sizes of skip bins available for you in both marrel and hook lift options. Our skip bins also have tailgates for easy access. The sizes are as follows:
2 cubic metres
4 cubic metres
6 cubic metres
8 cubic metres
9 cubic metres
10 cubic metres
Essentially, our offered skip sizes are best for rubbish removal and small household clean-up. Along with that, however, we also accept construction and demolition heavy-load waste such as flood waste, rubble, bricks, concrete, soil etc.
Why you should get our Skip Bin services
It really does not matter if you are a household or a business – you will, at some point in time, need a skip bin. Period.
Do you want to move some stuff into or out of your house? Have any green waste material you want disposed of out of your garden? Then you can get this type of skip bin to make everything smoother for you!
Below, we enumerate the reasons why you should get a skip bin service from Waster.
It reduces your costs. Whether we like it or not, the removal, transportation and disposal of waste cost a tonne. But with a marrel skip bin, it becomes much cheaper. Empty units are stacked upon each other, therefore requiring lesser trips, which in turn means cost-effective bin hire charges.
Your waste will be disposed of properly. If you use Waster's skip bin service, rest assured that you will have your waste collected and disposed of properly. We will "take out the trash" for you in an ethical and environmentally friendly manner.
It is safe to use with little to no chance of damage. The skip bins are lifted on and taken off the truck (i.e., lifted through a chain) – no damage or spills occur, meaning that the process is safe.
What are you waiting for? Book a Skip Bin service from Waster now!
All in all, Waster provides an efficient and convenient service of offering skip bins with competitive pricing which helps reduce costs during projects. With the innovative solutions they present, Waster caters to various tackling needs depending on the situation.
When you outsource your skip bins from a reliable company, it takes the burden off your shoulders. It is always safe to go with experienced hands who can do what's best for the project.
Waster services guarantee safety which makes it easier for you to manage and handle the entire process without worrying about any issues arising at any stage.
So if you're looking for a customised solution or have any queries related to skip bin services, don't hesitate! Get in touch with Waster today and get professional advice – they look forward to helping you in any way they can!
In need of a skip bin service? Call us now and let us know!
Waster's final thoughts: Skip the Headaches, Not the Permits
While navigating skip bin permits might seem like an extra layer of complexity, it's a critical step to ensure a hassle-free waste disposal process. Skipping the permit where required can lead to fines, project delays, and unnecessary stress.
In addition, by understanding your local regulations and following the appropriate permit application process, you can enjoy the convenience of a skip bin service without any unexpected hiccups.
In our upcoming blogs, we'll delve deeper into the specifics of skip bin permits in different regions and explore real-life scenarios where residents navigated the permit process successfully.
Stay tuned as we continue our journey to demystify the world of residential skip bin services and make your waste management endeavours a breeze!
Contact Waster right now for your waste and recycling needs now!
Does your Australian-based business need waste and recycling services? If so, then you have come to the right website!
Please call 1300 WASTER (1300 927 837).  You can also email us at info@waster.com.au or enquiries@waster.com.au if you have further questions. Find the best deals in terms of waste and recycling pricing and services!